Virginia Cavaliers Official Athletic Site
Melissa Palombi
Marketing and Trademark Licensing Coordinator
Position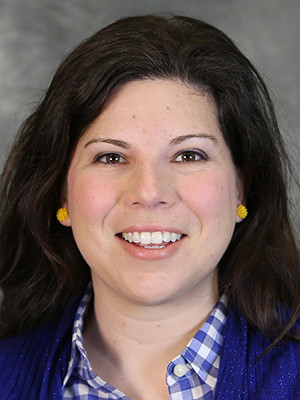 Melissa Palombi joined the athletics department in 2015. Her broad range of duties includes supporting the efforts of the marketing and promotions and video services staffs, daily interaction with vendors and the department's business office, procurement and ordering of services, assisting with advertising and print projects, and coordinating fiscal administration.
She also assists with educational programs for local schools and the athletics-licensing program. In 2018 she was named the department's Marketing and Trademark Licensing Coordinator.
Before coming to Virginia, Palombi spent the previous eight years in education and arts administration, primarily in the Denver and Washington, D.C., areas.Palombi's production background includes a four-year stint working for the Washington National Opera as a costume assistant/director.
She previously worked for award-winning Broadway and opera costume designer Ann Hould-Ward in New York City.
Palombi has also worked as a production assistant for ESPN for three years at the Winter X-Games in Aspen. While in Colorado she was a ski instructor, and got out on the slopes as much as she could. She began her professional career at Carnegie Mellon University as a volunteer coordinator and staff trainer for the university's student orientations from 1999 to 2001.
She graduated with a bachelor's degree in fine arts from Carnegie Mellon in 2001, earned her master's in art history from Colorado in 2010, and completed coursework toward a license in K-12 education from Metropolitan State University of Denver in 2012.