Virginia Cavaliers Official Athletic Site
Scott Fitzgerald
Assistant Athletics Media Relations Director (MSOC, BASE)
Position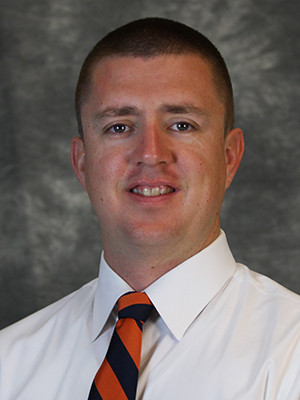 Fitzgerald joined the Virginia Athletic Media Relations staff in February of 2017. He currently serves as the primary media contact for Virginia's baseball and men's soccer teams.
He came to Charlottesville after a three-year stint at the University of North Florida in Jacksonville where he served as the primary media contact for the Osprey baseball, men's soccer, women's soccer and women's swim programs. In addition he was responsible for the production of the department's ESPN3 and ASUNTV broadcasts.
Prior to his roles at North Florida, Fitzgerald served as the Director of Athletic Communications at Drew University (N.J.) for four years. At Drew, he served as the primary media contact for all 19 intercollegiate sports. He was responsible for the launching of the department's website, social media accounts and pioneered the department's live streaming efforts. He held internships at Goucher College (2009-10) and Centenary College (2009) prior his tenure at Drew.
Upon graduating from York College in 2007, Fitzgerald worked full-time for All-American Games, the producer of the U.S. Army All-American Bowl, as an operations manager. He went on to work a total of eight bowl games from 2007-2014 in a variety of different capacities. Fitzgerald was a sport management major with a minor in public relations at York. He went on to earn his Master's degree in educational leadership with a concentration in athletic administration from North Florida.
He currently resides in Palmyra, Va. with his wife Megan and two sons, Carson and Wesley.