Virginia Cavaliers Official Athletic Site
Sean Diminick
Assistant Director of Event Management
Position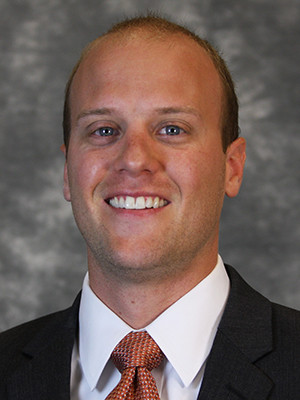 Diminick joined Virginia's facilities and game operations team in 2017.  For field hockey, volleyball, wrestling, softball, women's tennis and men's and women's track and field programs, he is involved with the oversight, planning and management of home events, event operations, facility budget management, event staffing and facility scheduling.
He coordinates the bid process and the hosting of ACC and NCAA championships while serving as the event and tournament director for assigned sports.
Prior to Virginia, Diminick worked for Harvard University, serving the role of Human Resources and Finance Assistant for the department. While in his position, Diminick provided recruiting and staffing support for the athletic department while handling the orientation of new coaches and department employees.
Diminick also served as the Athletics Event Operations Coordinator for Boston College. While in this position, Diminick assisted with game day facility set-up for 12 varsity sports, served as a liaison between Boston College Athletics and visiting teams, and supported the Assistant Athletic Director for Operations in the coordination and deployment of event staff.
Diminick earned his Master's in Sport Management and MBA from the University of Massachusetts-Amherst Isenberg School of Management. He earned his B.S. in Kinesiology from James Madison University.