Virginia Cavaliers Official Athletic Site
Steve Engstler
Assistant Manager of Information Systems
Position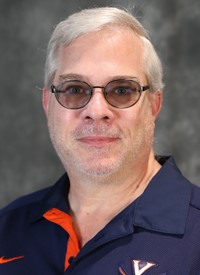 Steve Engstler joined the Cavalier athletics staff in 2011 as the assistant manager of information systems. He previously worked for 14 years with the Universities Classroom Technology Support Group.
A native of Charlottesville, following his high school graduation he enrolled in the Navy and served as a weather forecaster before retiring after 20 years of service.
He and his wife, Lisa, have two daughters, Samantha and Elizabeth. They reside in Greene County.