Virginia Cavaliers Official Athletic Site
Steven Cuccia
Associate Head Strength & Conditioning Coach for Olympic Sports
Position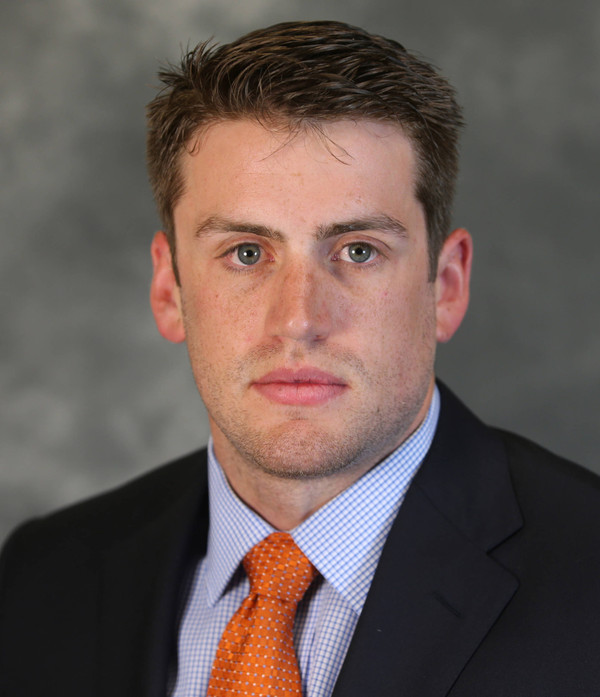 Steven Cuccia returned to the Virginia strength and conditioning staff in 2020 after previously working at UVA as a graduate assistant and full-time assistant strength and conditioning coach earlier in his career. In 2022 he was promoted to associate head strength and conditioning coach for Olympic Sports.
Cuccia worked as a graduate assistant in the Cavaliers' program for two years (2012-13) while earning his master's degree in Kinesiology. He then joined for the department on full-time basis from 2014 to 2017. During that time he worked with the Cavalier football, women's lacrosse, field hockey, men's and women's golf and track and field programs.
During his stint as a graduate assistant, Cuccia worked primarily with the UVA football program, setting up, monitoring and implementing workout routines.
During the fall of 2017, Cuccia was an assistant performance enhancement coach at Texas, working with the Longhorns' track and field and novice rowing programs while assisting with 12 other Olympic sports programs.
From 2018 to 2019 he served at Penn State as an assistant performance enhancement coach. He wrote and implemented strength and conditioning programs for women's lacrosse, field hockey and men's rugby. He ran and collected GPS, heart rate and recovery information for lacrosse and field hockey and was involved in practice planning and load management during contests.
Cuccia previously worked for the strength and conditioning staff at William & Mary as a volunteer assistant in 2012. He was a graduate assistant on the Tribe men's basketball staff during the 2011-12 season.
He served as an assistant men's basketball coach at Hampden-Sydney during the 2010-11 season. Cuccia earned his undergraduate degree from Hampden-Sydney in 2011. He worked as a team manger for the 2009 and 2010 seasons.