Virginia Cavaliers Official Athletic Site
T.J. Grams
Director of Academics - Men's Basketball
Position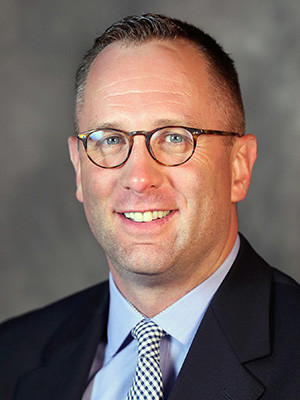 T.J. Grams joined the Cavalier athletics department in 2010 as an assistant director for academic affairs and was promoted to Director of Academics for Men's Basketball prior to the 2016-17 season. He serves as the lead academic support staff member for the UVA men's basketball program.
Grams monitors class progress, registration and eligibility requirements of a diverse group of student-athletes. He communicates directly with the men's basketball coaching staff concerning student needs and progress. Grams participates in the recruiting process by meeting with families and prospects and helping through application and admission.
Grams came to Virginia after working for the Duke athletics department for five years. From 2007-10, he was an assistant director for the Blue Devils' student-athlete academic support services. Grams oversaw the academic progress for baseball, men's lacrosse, women's lacrosse, men's and women's soccer, men's golf and men's and women's tennis. He worked as an academic coordinator at Duke from 2005-07.
Grams joined the Duke staff after working at the University of Notre Dame's Mendoza College of Business as an academic advisor. He was a graduate assistant academic coordinator at NC State while earning a master's degree from the school, finishing in 2003.
A native of Sheboygan, Wis., Grams is a 2001 graduate of the University of Wisconsin. He is married to the former Kristen Schmidt and has a daughter, Caroline, and son, Oliver.