Virginia Cavaliers Official Athletic Site
Vincenza Ranallo
Director of Football Performance Nutrition
Position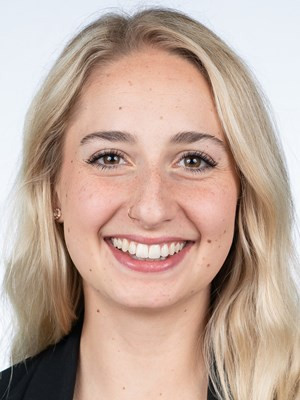 Vincenza Ranallo joined the Virginia athletics department as a sports dietitian in 2020. In her current role as director of football performance nutrition, she is responsible for the development and coordination of optimal nutritional services for the Cavalier football program. She consults with student-athletes, coordinates strategic individual nutritional plans, oversees the logistics of team meals, supplements, travel and game day nutrition and provides educational services. She will work with the sports medicine operation to assist in recovery needs.
Prior to her appointment at UVA, Ranallo worked at Stanford University for two years in the Cardinal nutrition program. Her final year in Palo Alto, she worked with 15 sport programs counseling student-athletes on nutritional needs and services.
Ranallo graduated from Benedictine University (Ill.) where she was a four-year member of the women's basketball team. She earned her undergraduate degree in 2015 in nutrition and dietetics with a minor in biology. She completed her master's degree in nutrition and wellness from Benedictine in 2017.
From 2016 to 2018 she served as an assistant coach for the Benedictine women's basketball program and at the same time was the team's dietetic intern. She joined the Stanford athletics staff in 2018 as a sports nutrition fellow.
Ranallo is a member of the Collegiate & Professional Sports Dietitians Association and the Academy of Nutrition and Dietetics.