Virginia Cavaliers Official Athletic Site
Wally Walker
Deputy Athletics Director
Position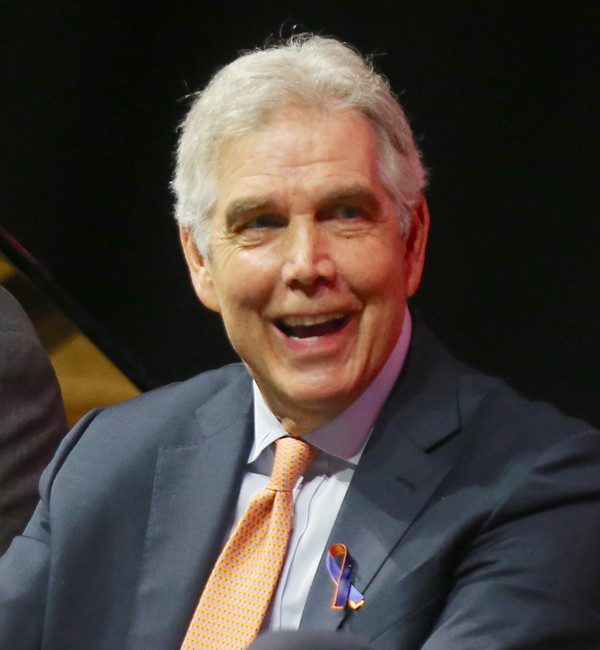 Former UVA men's basketball star Wally Walker returned to Virginia in the fall of 2023 in the role of deputy athletics director.
Walker serves as chief revenue officer in collaboration with UVA Athletics external affairs. He Is responsible for fostering relationships and strategic partnerships with Cav Futures, Cav Futures Foundation, multi-media rights holder PlayFly/Virginia Sports Properties and the Virginia Athletics Foundation to maximize revenue generation.
Walker also serves as a major gifts officer in collaboration with the Virginia Athletics Foundation.
As an executive team member within athletics, Walker will rely on his vast experience as a successful executive in professional sports and in financial services to identify and implement creative solutions to the changing landscape of college athletics, including strategies related to name, image and likeness.
Walker led Virginia to its first ACC basketball championship and the program's first NCAA Tournament appearance as a senior in 1976. He was named the Everett Case Award recipient as the ACC Tournament MVP after the Cavaliers' title run.
As a senior, Walker averaged 22.1 points per game and finished his Cavalier career with 1,849 points. He was a first-team Academic All-American in 1976 and later had his number 41 jersey retired by UVA.
Walker was a first-round pick (fifth overall) by the Portland Trail Blazers in the 1976 NBA Draft. His eight-year NBA career also included stops with Seattle and Houston. He won NBA Championships with both Portland (1977) and Seattle (1979).
Following the conclusion of his professional basketball career, Walker enrolled in the Stanford Graduate School of Business where he graduated in 1987 with a master's in business administration. His undergraduate degree from Virginia in 1976 was a bachelor of arts in psychology.
After obtaining his MBA, Walker worked for seven years for Goldman Sachs and started his own money management firm before returning to the NBA as a part-time television announcer and consultant for Seattle.
In 1994, he was named the general manager of the SuperSonics. He served as a minority owner for 12 years and held the titles of president and CEO from 2001 to 2006. He also served as the president of the WNBA's Seattle Storm starting in 2001.
Walker served on the University's Board of Visitors from 1997-2001 and has served on the NCAA Honors Committee.
In 2001, Walker was one of five former collegiate players named to the Hillyard Silver Anniversary All-America basketball team, which was selected by the National Association of Basketball Coaches. Joining Walker on that team were John Lucas (Maryland), Quinn Buckner (Indiana), Ron Lee (Oregon), and Phil Sellers (Rutgers).
In 2007, Walker formed Hana Road Capital LLC and has worked in the financial services and executive leadership fields for the past three decades.