Virginia Cavaliers Official Athletic Site
Will Harrison
Assistant Football Strength and Conditioning Coach
Position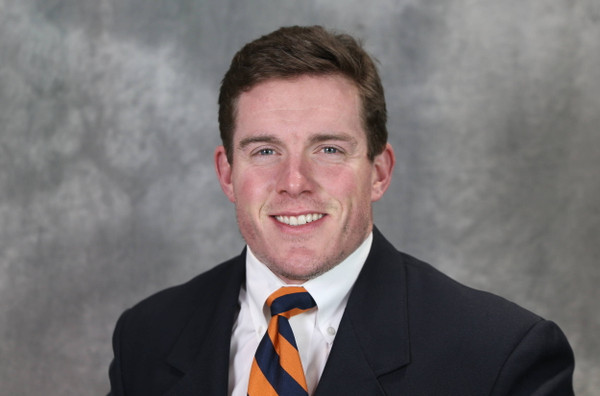 Will Harrison is in his second year at UVA as an assistant football strength and conditioning coach. Hespent the previous two years as an assistant sport performance coach with the Kansas football program. He assisted in all areas of athletic development, while working directly with the program's nutrition and return to play programs.
Harrison arrived at Kansas from Wyoming, where he served as an assistant sports performance coach for the Cowboys' football program where he trained the team's quarterbacks, running backs, fullbacks and tight ends. He assisted with the implementation of all aspects of the strength and conditioning programs for football, including strength training, linear and multi-directional speed development and position-specific conditioning. Harrison coordinated the department's intern program and supervised the Cowboys' players in their preparation for the program's annual NFL Pro Day.
Prior to Wyoming, Harrison served as a volunteer assistant strength and conditioning coach at Colorado for the 2017 season.
Harrison got his start in strength and conditioning at his alma mater of Clemson, where he was a student assistant. That followed a playing career for the Tigers where Harrison, a walk-on, played wide receiver and was a member of the 2011 ACC Championship team. He was included in the school's honor roll from 2009 to 2011.
Harrison earned his bachelor's degree from Clemson in management in 2012. Following his graduation, he worked in the industrial distribution business for four years before pursuing a career in athletic performance.
He is married to the former Liz Ward of Nashville, Tenn.