Virginia Cavaliers Official Athletic Site
Andrew Behnam
Director of Baseball Sports Performance
Position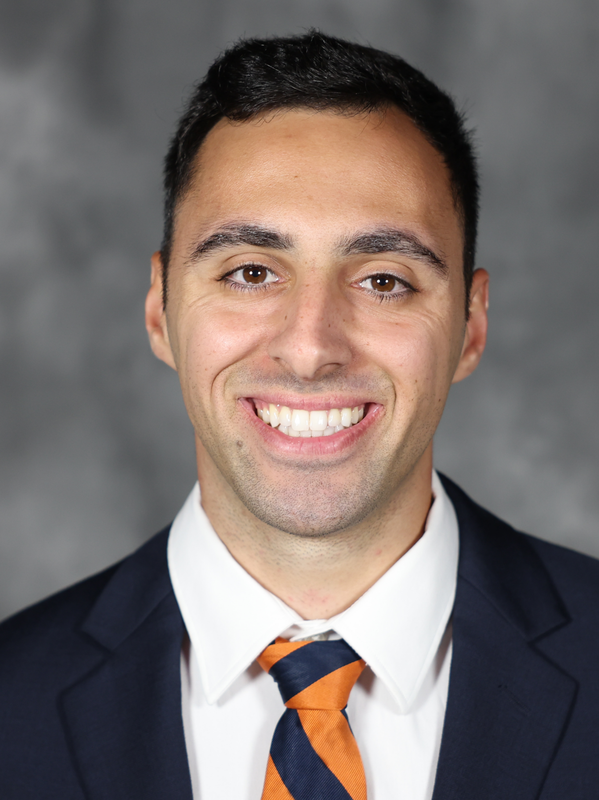 Andrew Behnam was named the Director of Baseball Sports Performance at UVA in September of 2023. Behnam works exclusively with UVA baseball players and oversees the wholistic strength and conditioning development plan for each student-athlete.
Behnam comes to Charlottesville after serving as the assistant director of sport performance at Elon, working with the Phoenix baseball and football programs. The 2023 Elon baseball team racked 33 wins, the most by an Elon club since 2019, and 19 CAA wins matched a program-record. Among the victories were wins over four, power-five programs and three nationally ranked foes, all who went on to make postseason play. Behnam aided in the development of 12 all-conference selections and three MLB draft picks in two seasons at Elon.
Prior to his experience at Elon, Behnam spent time as an assistant strength and conditioning coach at TCU, where he worked with the Horned Frogs baseball program. In this role, Behnam was the lead baseball assistant to Zach Dechant, one of the leading educators in the field of baseball performance. Behnam's first full season with the program saw the team reach the College Station regional and finish with a record of 38-22.
Prior to TCU, Behnam worked for two years as a Graduate Assistant Strength and Conditioning Coach at Millersville University where he led or assisted with all 19 varsity sports. Notably, Behnam was responsible for the day-to-day programming of Millersville's nationally ranked Division II baseball program.
In the spring and summer of 2019, Behnam worked as a strength and conditioning intern for Villanova University's football program.
Behnam graduated from Eastern University in 2019 with a bachelor's degree in Exercise Science. While at Eastern, Behnam played four years of college baseball, where he was named captain his senior year. Later, he earned a dual Master's degree in Sport Management and Coaching from Millersville University of Pennsylvania in 2021.
Behnam is originally from Exton, Pa. He is a Certified Strength & Conditioning Specialist (CSCS), AED, and CPR certified.