Virginia Cavaliers Official Athletic Site
Jeff Tylka
Associate Head Coach
Position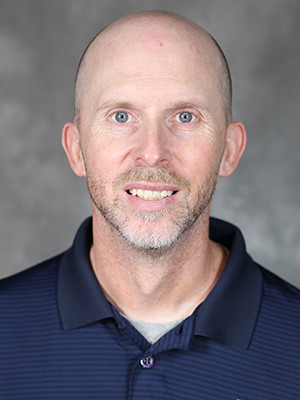 Tylka joins the Cavaliers as associate head coach after spending the last three seasons at Penn State and will be in charge of the hitters, while Allred will coach the pitching staff after spending the last five seasons at North Texas.
In his time at Penn State, Tylka helped the Nittany Lions post some of the best results in nearly a decade. This past season, he coached a trio of players to All-Big 10 honors – including first team All-Big 10 and NFCA All-Region selection Emily Maddock who hit at a .439 clip for the season. It was the second-highest single season batting average in program history. Penn State's offense also ranked in the top five in program history in RBI (197), home runs (38) and doubles (73).
Prior to his time at Penn State, Tylka was with Elite Baseball/Softball Training in Chicago, Illinois, where he was the director of fastpitch and a hitting instructor. He oversaw numerous hitting classes and training seminars while he also tested and wrote movement programs for all softball players.
He worked with softball Olympians, MLB players, Division I athletes and youth players to help develop their swings and help them use the best swing for their movement capabilities. Tylka worked with top instructors Justin Stone, Travis Kerber and Rachel Folden. Stone is currently the Director of Hitting for the Chicago Cubs and Folden is the minor league hitting coordinator for the Cubs.
Prior to working at Elite, Tylka was the head softball coach at Loyola University in Chicago (LUC) from 2015-19. Tylka holds the third-highest win mark among LUC head coaches with 111 wins under his belt. He instituted multiple offensive concepts and changes in his five seasons at the helm that led the Ramblers to the top batting average in program history during the 2019 season (.303). Prior to his time as head coach, he spent three seasons as an assistant coach with the Ramblers and he helped coach 11 players to All-Conference honors.
Under Tylka's eight-year tutelage at Loyola, seven players earned All-Region status and 22 were named NFCA Scholar-Athletes for having a GPA of 3.50 or higher, including a program 10 in the 2012-13 academic year. Additionally, 12 student-athletes recorded all-conference honors.
Tylka graduated with a degree in economics from Knox College in 2001 and a masters in education from St. Mary's University in Minnesota in 2004. Tylka was a three-sport athlete at Knox College, playing baseball, football and basketball.
Tylka and his wife, Amanda, have two sons, Colton and Jace.