Virginia Cavaliers Official Athletic Site
Justin Westbrook
Women's Basketball Strength & Conditioning Coach
Position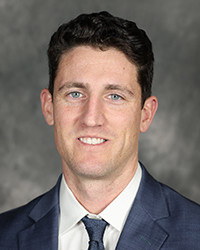 Justin Westbrook was named women's basketball's strength and conditioning coach in May 2023.
Westbrook has been an assistant to Virginia men's basketball head strength and conditioning coach Mike Curtis since 2018 and worked with the women's team for the latter part of the 2023 season. In addition to his work at UVA, he also served as a strength and conditioning coach for Athletic Development and Performance Training (ADAPT) in Charlottesville from 2018 to 2022, coaching and facilitating strength and conditioning training sessions for athletes from middle school to professional athlete levels in private, small group, and team settings.
Westbrook served eight years in the U.S. Navy where he was named Junior Sailor and Sailor of the Year as the top performing EOD technician among 80 Sailors for making the most significant contributions to unit leadership and development. He was also awarded the U.S. Army Commendation Medal, an award normally reserved for much more senior officials after serving as the sole advisor for a 42-person US Army Special Forces Company on all types of explosive and chemical hazards during a month-long military exercise.
Westbrook earned his bachelor of science in education with a major in kinesiology from the University of Virginia as well as his master's in exercise physiology. He is a Certified Strength and Conditioning Specialist (CSCS) and US Track and Field and Cross Country Coaches Association (USTFCCA) Speed Specialist.