Virginia Cavaliers Official Athletic Site
Vin Lananna
Director of Track and Field and Cross Country/Associate Athletics Director for Administration
Position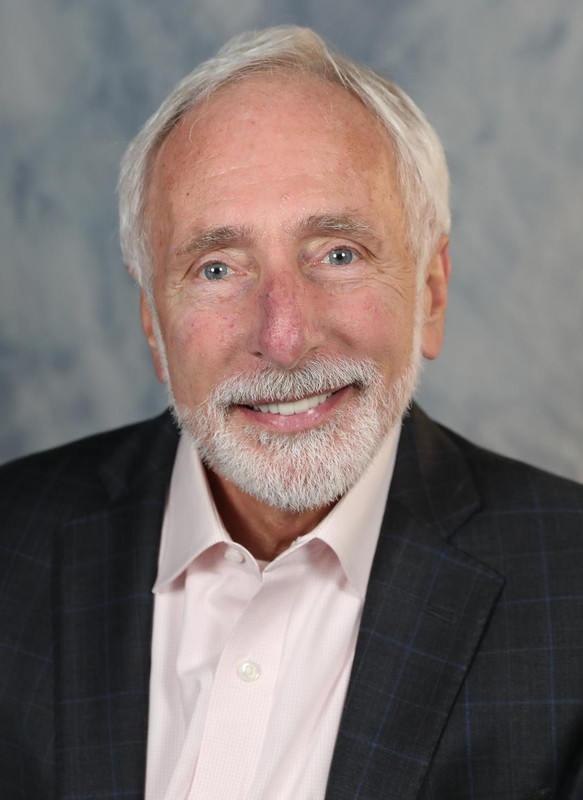 Now in his second season at Virginia, Vin Lananna was named the Director of Track and Field and Cross Country/Associate Athletics Director for Administration in September of 2019, joining the Cavaliers as one of the most respected and successful track and field and cross country coaches in the country.
It has not taken long for Lananna to make an impact on the local scene. During the fall of 2020, UVA was announced as the host site for the 2023 NCAA Cross Country Championships.
In his first season at the helm of the UVA track and field and cross country teams, the Cavalier men made their 17th NCAA Cross Country Championship appearance, earning the automatic berth to the national meet with a first-place finish at the NCAA Southeast Regional Championships. All five of UVA men's scoring runners earned All-Southeast Region honors for their performance at the regional meet.
The 2020 team received an at-large invitation to the Championships held in 2021.
During his first indoor season, five Cavaliers earned All-America honors for qualifying for the NCAA Indoor Championships as Jada Seaman and Khyasia Caldwell qualified in the women's long jump, Jordan Scott and Owayne Owens qualified in the men's triple jump and Brenton Foster qualified in the men's high jump. Scott led the NCAA in the triple jump, capturing the 17th-best all-time jump by an performer in NCAA history. His jump of 17.20m (55'10.25") set an ACC and UVA record. Scott was named the USTFCCCA Southeast Regional Field Athlete of the Year, the ACC Field Athlete of the Year and the ACC Field Athlete of the Meet. The men's team finished third at the ACC Championships with four Cavaliers winning ACC titles. The men's team set five school records during the season. On the women's side, Seaman and Caldwell finished 1-2 at ACCs in the long jump. The women's team set four UVA records during the season.
During the 2021 indoor season the Cavalier women posted their best finish (third) at the ACC Championships since 1995. A total of nine Cavalier individuals and one relay team earned All-ACC honors during the meet, the most ever for the program since the championship started in 1987.
Owens won the ACC triple jump crown and went on to earn first-team All-America honors at the NCAA Championships where he placed sixth. Seaman repeated as the conference long jump champ and placed 12th at the NCAA meet. Sprinter Halle Hazzard also earned first-team All-America accolades at the NCAAs with an eighth-place showing in the 60-meter dash.
Building highly-successful programs has been a big part of Lananna's impact on the sport.
Under his direction, the teams at Stanford and Oregon combined to win 11 NCAA team championships, produced numerous NCAA individual champions, conference champions and Olympic medalists. During three-plus decades as a head coach, he has led teams to 42 conference championships.
  A five-time NCAA cross country coach of the year, Lananna was inducted into the United States Track and Field and Cross Country Coaches Association's Hall of Fame in 2012.
In his last collegiate head coaching stint, Lananna led the Oregon program for seven seasons (2005-12). During his tenure, Oregon won six NCAA titles (2007-08 men's cross country, 2009 men's indoor track and field, 2010-11-12 women's indoor track and field) and 13 conference titles (2006-07-08 men's cross country, 2007-08-09-10-11-12 men's track and field, 2009-10-11-12 women's track and field). He also coached several Olympians as well as numerous NCAA and Pac-12 event champions.
  Lananna was named the 2012 Pac-12 men's and women's coach of the year for the third time at Oregon and was previously honored as the 2007 and 2008 national men's cross country coach of the year. He also served as Team USA's head coach for the 2011 IAAF World Championships and was the co-chair for both the 2008 and 2012 U.S. Olympic Team Trials, hosted at Oregon's Hayward Field.
  Following his resignation as the director of track and field and cross country in September of 2012 Lananna remained a member of the Ducks' athletic administration as an associate athletic director, a position he held since coming to Eugene in 2005. He acted as the department's sport supervisor for track and field.
Renowned for his ability to develop talent, Lananna's reputation as an exceptional coach was secured during his tenure as director of track and field at Stanford from 1992 to 2003. In his time on The Farm, Lananna built one of the nation's elite programs. His cross country and track and field teams claimed five NCAA team championships, 35 top-10 NCAA finishes, and 22 NCAA individual titles. The 2000 men's track and field team won the school's first outdoor title since 1934. The Cardinal men and women also won 17 Pacific-10 Conference team titles and 45 individual conference crowns in addition to 15 West Regional cross country championships.
  As the Stanford head coach, Lananna received three national coach of the year cross country honors, nine West Region Cross Country Coach of the Year awards, 10 Pacific-10 Cross Country Coach of the Year honors, and two Pacific-10 Track and Field Coach of the Year awards. He also served on the NCAA Track and Field Committee from 2001-03. In 2004, Lananna traveled to Greece as an assistant coach for Team USA at the Olympic Games in Athens. He has also served as an assistant coach at the 1999 Track and Field World Championships and as head coach in the 1990 and 1996 World Championships and 1994 World Junior Championships in cross country.
  While working for the Cardinal, Lananna was a co-founder of the Nike Farm Team for professional middle-distance and distance runners and helped organize the University's efforts to host the 2002 and 2003 USA Outdoor Championships and an annual IAAF Grand Prix meet.
  Between his coaching stints at Stanford and Oregon, Lananna served as athletic director and physical education professor at Ohio's Oberlin College for two years (2003-2005).
  Throughout his career, Lananna has been a guiding force for the development of track and field in the United States outside of his official duties as a head collegiate coach.
  Since its inception in 2008, until his resignation as president in 2018, he was involved in the direction and leadership of TrackTown USA, a non-profit organization committed to setting a standard of excellence in the sports of track and field and running by hosting premier events, creating a supportive environment for elite athletic performances and improving facilities.
  While working at Oregon and for TrackTown USA, he helped to lead the organization of the 2014 IAAF World Junior Championships, the 2015 USA Track & Field Outdoor Championships, the 2016 IAAF World Indoor Championships and three Olympic Trials (2008, 2012 and 2016). He also played a significant role in Oregon being selected the site for seven NCAA Track & Field Championships (2010, 2013-2018) and the 2009 and 2011 USATF Championships.
  At Oregon, he helped to establish and oversee Oregon Track Club Elite, the professional branch of the Oregon Track Club. Based in Eugene, it has produced an impressive number of Olympic medal winners, world champions and American champions under his direction.
  Lananna was instrumental in the two-year renovation of Oregon's historic Hayward Field that has been the site for numerous national competitions and will again host the NCAA Championships in 2021 and 2022.
  In 2016, he was elected the president of USA Track and Field.
  Lananna has an impressive resume coaching U.S. competitors on the world stage. He was the men's track and field coach for the 2016 Olympic Games in Rio de Janeiro after previously serving as the men's head coach at the 2011 IAAF World Championships in Daegu, South Korea, men's distance coach at the 2004 Olympic Games in Athens, Greece, and U.S. distance coach at the 1999 World Championships in Seville, Spain. He served as the United States head coach for the 1990 IAAF World Cross Country Championships and 1996 IAAF World Cross Country Championships. Lananna led the East team to a track and field title at the 1990 U.S. Olympic Festival.
Lananna arrived at Stanford after serving as assistant athletic director and head coach for cross country and track and field at Dartmouth. In 12 seasons with the Big Green, Lananna's teams won five Heptagonal Track & Field titles and eight straight Heptagonal Cross Country titles. His cross country teams appeared in the NCAA Championships 12 straight times, including two runner-up finishes (1986 and 1987). He was named the NCAA Coach of the Year in 1986.
  His coaching career began in 1975 when Lananna was named head coach of cross country at his alma mater, C.W. Post in Greenvale, NY. As an athlete (1971-75), he ran cross country and track and field and was captain of the 1974 team that finished fourth in the NCAA Division II Championships. He obtained his undergraduate degree from C.W. Post in 1975 in history and psychology.
  Lananna received his masters of arts degree from Long Island University in 1989. He and his wife, Elizabeth, have two sons – Brian and Scott – who are graduates of Dartmouth.
Lananna's NCAA Team Championships
2012 – Oregon Women's Indoor Track & Field
2011 – Oregon Women's Indoor Track & Field
2010 – Oregon Women's Indoor Track & Field
2009 – Oregon Men's Indoor Track & Field
2008 – Oregon Men's Cross Country
2007 – Oregon Men's Cross Country
2002 – Stanford Men's Cross Country
2000 – Stanford Men's Outdoor Track & Field
1997 – Stanford Men's Cross Country
1996 – Stanford Men's Cross Country
1996 – Stanford Women's Cross Country