No. 23 Virginia Plays Duke to Scoreless Draw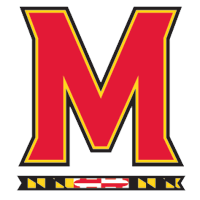 Next Game:
Maryland
10/11/2013 | 7:00 PM
Oct. 8, 2013
| Twitter | Facebook | Instagram
DURHAM, N.C. – The No. 23 Virginia men's soccer team played Duke to a scoreless draw Tuesday evening at Koskinen Stadium in Durham, N.C. Virginia (6-3-2, 2-2-2 ACC) out-shot the Blue Devils (4-3-4, 0-3-3) 22-9 and put a season-high 11 shots on goal, but could not net the go-ahead score.
Virginia extended its unbeaten streak to seven matches, including its last four ACC games. The Cavaliers will test that unbeaten streak at 7 p.m. Friday when they play host to No. 5 Maryland, which also is riding a seven-game unbeaten streak after tying No. 2 Notre Dame on the road Tuesday night.
"All in all, I'm happy with the performance in that it's a clean sheet and it's a point on the road," Virginia head coach George Gelnovatch said. "We wanted three points, but it's still a point on the road, which keeps us in good standing. Now we need to move forward and get re-energized for Maryland.
"It was a hard fought game as expected. The first half was very combative – there wasn't a whole lot of action, but both teams were competing. In the second half we started taking over from a soccer standpoint and creating chances where we should have won the game in overtime."
The Cavaliers recorded their sixth clean sheet of the year, including their fourth in the last five matches. Virginia's potent offense, ranked ninth nationally in goals, was held in check as the Cavaliers were shut out for the first time in eight matches while snapping UVa's streak of seven straight games of scoring at least two goals.
Both goalkeepers played strong games. UVa goalkeeper Jeff Gal (R-So., Bartlett, Ill.) made three saves but was challenged throughout by a number of balls sent into the box. Duke goalkeeper Alex Long also was impressive, making 10 saves, including four in the overtime periods.
The teams combined for just six shots in the first half, but play opened up in the second half with end-to-end action. Virginia out-shot the Blue Devils 19-5 in the second half and overtime periods, including an 8-1 edge in the 20 minutes of overtime. UVa put 11 shots on goal to three for Duke, while the Cavaliers also owned a 10-7 advantage in corner kicks. Duke was whistled for 22 fouls, while UVa was called for 15.
The first half was a defensive struggle, but Duke mounted the biggest challenge in the final minute. After Todd Wharton (So., Glen Allen, Va.) was shown a yellow card following a foul with 36 seconds left in the half, Duke took a dangerous free kick from 25 yards out. The kick deflected off the UVa wall, but the Blue Devils quickly sent the ball back in the box, where it bounced around before Luis Rendon took a shot which was deflected in traffic by a sprawling Gal and then cleared.
UVa challenged Duke throughout the second half, peppering the Blue Devils with 11 shots. Virginia's best opportunity came in the first overtime period during a manic stretch of about 15 seconds. With UVa pressing forward and into the box, Long came off his line to deflect the ball. Eric Bird (Jr., Virginia Beach, Va.) ripped a shot which was knocked away by a Duke defender; the ball caromed to the other side of the box, where Jordan Allen (Fr., Rochester, N.Y.) took a hard shot which was knocked down by Long. Bryan Lima (R-Jr., Boca Raton, Fla.) took the loose ball just in front of the goal and was stuffed by Long. The ball came out of the box to Patrick Foss (Fr., South Riding, Va.), whose low shot sailed outside the far post.
UVa put one shot on goal in double overtime, with Foss launching a free kick on which Long made a great diving stop just inside the post. Duke had one final chance in the final minute of the second overtime, with Brody Huitema cranking a rocket from 30 yards out that Gal made a leaping stab to deflect and poke away.
"Jeff had a very good game and he had to deal with a lot of balls in the box, which he handled very well," Gelnovatch said. "What we needed from him was that last save. There were 30 seconds left in the game, it came out of nowhere and we had them on the ropes. That's what you expect from a very good goalkeeper is to make that one big play that keeps you from losing the game."
Virginia returns home to play No. 5 Maryland Friday (Oct. 11) in the programs' final regular-season match as ACC foes. Kickoff is set for 7 p.m.; the ACC's Regional Sports Networks will have the television broadcast (CSN Mid-Atlantic in the Charlottesville area).