Virginia Win Streak Ends with 7-6 Loss to VMI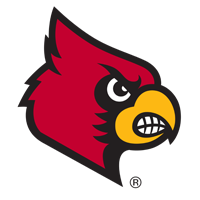 Next Game:
Louisville
4/4/2015 | 4:00 PM
April 1, 2015
Twitter: @UVaBaseball | Coach O'Connor Twitter | Facebook | Instagram
CHARLOTTESVILLE, Va. – The Virginia baseball team's five-game win streak came to a halt Wednesday with a 7-6 defeat to VMI at Davenport Field. The No. 12 Cavaliers (19-9) walked 10 batters and hit two more, as VMI came to Charlottesville and won for the second straight season. Will Malbon's two-out, two-run single in the seventh inning gave the Keydets (7-15) the lead for good.
Virginia recorded 11 hits, with Kenny Towns (Sr., Burke, Va.) picking up three, while freshmen Pavin Smith (Jupiter, Fla.) and Christian Lowry (Chesapeake, Va.) and sophomore Matt Thaiss (Jackson, N.J.) each recorded two. VMI finished with eight hits.
Virginia used six pitchers in the game – four freshmen as well as Jack Roberts (So., Richmond, Va.), who made his first college start. In his first college outing, Riley Cummins (Fr., Vienna, Va.) was tagged with the loss after giving up a pair of seventh-inning runs. VMI also used six pitchers, and reliever Kyle Staats (1-1) was credited with the win after recording a pair of outs to wrap up the sixth inning. Tyler Edens shut the Cavaliers out over the final 2 1/3 innings to earn his fourth save.
Virginia grabbed an early 1-0 lead when Daniel Pinero (So., Toronto, Ontario) homered off the façade of the left-field bleachers in the first inning. VMI countered with a pair of runs in the second inning. Roberts walked the first two batters and after a single loaded the bases with none out, Alec Bettinger (So., Woodbridge, Va.) took over in relief. Jacob Jaye grounded out to bring in the tying run, and a Bettinger wild pitch allowed a second run to cross the plate.
UVa knotted the score in the third inning on a two-out Towns single to bring home Lowry and then took the lead in the fourth inning on a Kevin Doherty (Jr., Laytonsville, Md.) groundout to plate Robbie Coman (Jr., Lake Worth, Fla.), who reached on a two-base throwing error to start the frame.
VMI batted around and scored three runs against Tommy Doyle (Fr., Vienna, Va.) in the fifth inning. The Keydets took the lead on a two-run home run by Jordan Tarsovich. After a Brandon Angus single and a walk to Tyler Tharp, Doyle got Matt Winn to fly out to right. Will Connerley followed with a single to left to bring Angus home and give VMI a 5-3 edge.
The Cavaliers tied the game in the bottom of the inning against Micah Gorman. With one out, Thaiss and Towns hit back-to-back singles and a throwing error allowed both runners to move up a base. Facing reliever Jack Gomersall, Smith hit the first pitch inside third base and into left field for a double to score both runners.
UVa moved ahead in the sixth on a two-out Thaiss single to bring Lowry home. VMI again responded in the seventh as Cummins hit the leadoff batter, Connerley, with a pitch and gave up a single to Jaye. Adam Haseley (Fr., Windermere, Fla.) moved from center field to the mound for his first college pitching outing. Thomas Stallings bunted the runners over and Malbon followed with a single to center to score the tying and go-ahead runs.
Virginia threatened in the ninth, getting back-to-back one-out singles from Towns and Smith to put runners on the corners with one out. Smith stole second base, but Edens bounced back to strike out Coman looking. Ernie Clement (Fr., Rochester, N.Y.) was hit by a pitch to load the bases, but Doherty flied out to center to end the game.
The Cavaliers remain home this weekend for a key ACC weekend series against No. 7 Louisville in the first-ever baseball games between the two schools, both of which reached the 2014 College World Series. The teams play at 4 p.m. Saturday, 1 p.m. Sunday and 7 p.m. Monday. The Monday night contest airs on ESPNU.