No. 12 Virginia Scores Three Unanswered Goals, Downs Pitt 3-1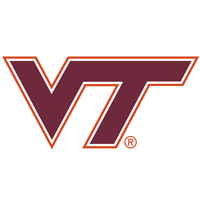 Next Game:
at Virginia Tech
10/23/2015 | 7:30 PM
Oct. 16, 2015
Twitter | Facebook | Instagram
CHARLOTTESVILLE, Va. — The No. 12 Virginia men's soccer team scored three unanswered goals in the second half to top Pitt, 3-1, Friday evening at Klöckner Stadium. All three Cavalier goals came from freshmen, as Wesley Wade (South Orange, N.J.) scored his first two college goals, while Edward Opoku (Rye, N.Y.) tallied the equalizer.
Despite dominating play in the first half, Virginia (8-3-2, 3-2-1 ACC) trailed at intermission, but Opoku scored just over a minute into the second half.
"We had the chances in the first half," Virginia head coach George Gelnovatch said. "On a better night, this is 5-1, maybe even 6-1 on a real good night. But I give the guys credit. We needed to get that first goal. I knew once we got that one, we'd get the second and the third, and the guys did a good job of getting that first one early in the second half."
Virginia out-shot Pitt 11-9, and put seven shots on goal to three for the Panthers (5-6-3, 0-5-1). UVA goalkeeper Jeff Caldwell (So., Todd, N.C.) recorded a pair of saves, while Pitt keeper Dan Lynd made four first-half saves. UVA scored on all three of its second-half shots on goal.
UVA wasted no time in pressuring Pitt and put its first shot on goal in the 10th minute when Nicko Corriveau (So., Potomac, Md.) had a point-blank shot that was denied by Lynd. Just under 10 minutes later, a great cross from Marcus Salandy-Defour (R-Jr., Kensington, Md.) found Corriveau open at the far post, but his touch went just wide. Patrick Foss (Jr., South Riding, Va.) had a header in the 41st minute that Lynd again snagged.
Despite UVA's bevy of first-half scoring opportunities, Pitt was the one to strike first as Matt Bragg took a misdirected pass off a UVA defender in the box and fired it past Caldwell for his first goal of the year. The 30th-minute goal was the Panthers' first in five matches all-time against UVA.
After the frustration of the first half, UVA quickly turned things around after halftime. Just over a minute after the break, Derrick Etienne (Fr., Paterson, N.J.) sent a pass up field and through the Pitt back line to find Opoku streaking down the field. Opoku deftly weaved around Lynd and ripped his shot past the oncoming defenders for his second goal of the year.
UVA's freshmen teamed up again for the go-ahead score in the 62nd minute. Again Opoku got loose near the edge of the box. He sent a cross in the six-yard box, where Wade redirected it into the net for the first goal of his college career.
Wade was on the receiving end of another terrific feed in the 75th minute when Salandy-Defour fired a beautiful cross through the box to find a charging Wade, who slid to tap the ball home just inside the post.
The Cavaliers travel to Virginia Tech next Friday (Oct. 23) before returning home to play No. 2 North Carolina on Oct. 30 in the regular-season finale.