UVA Ousts Rider in NCAA First Round, 2-0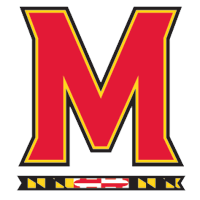 Next Game:
at Maryland
11/22/2015 | 5:00 PM
Nov. 19, 2015
Tournament Brackets | Photo Gallery | Twitter | Facebook | Instagram
CHARLOTTESVILLE, Va. — The Virginia men's soccer team scored a pair of second-half goals in earning a 2-0 win over Rider Thursday evening in the first round of the 2015 NCAA Tournament at Klöckner Stadium. Virginia (10-4-3) advances to play No. 10 seed Maryland at 5 p.m. Sunday (Nov. 22) in the round of 32 in College Park, Md. The match will be broadcast online via BTN Plus.
"For me, it gets frustrating, especially when you're in the NCAA Tournament and you get going and going and you miss a chance, miss a chance," said Virginia coach George Gelnovatch. "Rider is a pretty good team, especially in transition, and can get at you, but they didn't with us and I think that was a good part today. This was just a little bit of a grind, and we have to get used to it, particularly at this time of year. We are excited to advance in the tournament and move on to play Maryland on Sunday."
Virginia controlled the possession through the majority of the match, racking up an 18-10 edge in shots, including 9-5 on goal. Both teams earned six corners. UVA goalkeeper Jeff Caldwell (So., Todd, N.C.) saved all five of Rider's shots on goal as he picked up his seventh clean sheet of 2015. Rider goalkeeper Ryan Baird recorded six saves.
Making its 37th NCAA tournament appearance, including its NCAA-record 35th straight, Virginia improved to 61-29-5 all-time in NCAA tournament play, including a 46-18-2 mark in Charlottesville. In its third NCAA outing, Rider finished the season with a 14-6-1 mark.
UVA also moved into double figures in wins for the 35th straight season, including each of Gelnovatch's 20 seasons at the helm of the Cavaliers' program.
Virginia had plenty of chances through the first 60-plus minutes of the match but could not capitalize. In the 34th minute, Todd Wharton (Sr., Glen Allen, Va.) quickly restarted play after a foul deep in the Broncs' end of the field and sent a cross into Riggs Lennon (Jr., Paradise Valley, Ariz.), who found himself wide open in the middle of the 6-yard box, but his touch went wide.
The Cavaliers came out aggressively in the second half, getting its first chance just over 30 second in when Salandy-Defour broke loose in the box, but his shot rolled just wide. Just over two minutes later, Edward Opoku (Fr., Rye, N.Y.) juked his way past the diving keeper, but his short shot was saved off the line by defender Sonimi Halliday.
UVA finally cashed in for a goal in the 68th minute. After taking a Rozhansky feed about eight yards outside the top of the 18-yard box, Salandy-Defour quickly pivoted and rifled a shot that found the upper corner of the net. It was his third score of the year.
The Cavaliers put the game away in the 88th minute when Jean-Christophe Koffi (Fr., Potomac, Md.) sent a short pass to Rozhansky, who quickly slipped by Baird and tapped the ball home for his fourth goal of the season.
UVA and Maryland now will renew their longtime rivalry. The former ACC foes have not played since the 2013 NCAA College Cup in Chester, Pa., when the Terps knocked the Cavaliers out in the semifinals, 2-1.