CHARLOTTESVILLE, Va. – The Virginia athletics department will celebrate National Running Day by hosting two virtual runs, the Wahoowa 5K and Cavman's Fun Run 1-miler, presented by UVA Vascular, on Wednesday, June 3.
 
Walkers and runners can check in to the competition using the Virginia Sports mobile app prior to beginning their virtual race. Both the Wahoowa 5k and Cavman's Fun Run 1-miler are free to join. The race leaderboards on the app will be open to submit race times through 11:59 p.m. on June 3.
 
"The track and cross country student-athletes and staff are pleased to support the Wahoowa 5k and the one mile fun run," director of track & field and cross country/associate athletics director of administration Vin Lananna said. "We look forward to participating in this outstanding community building initiative especially on National Running Day on June 3."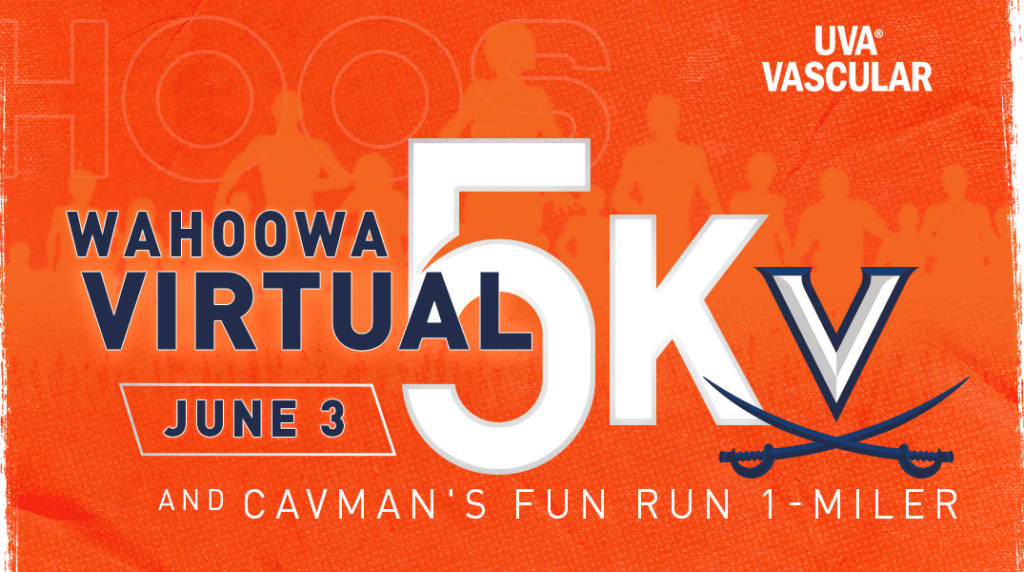 Participants can view a leaderboard for both races on the Virginia Sports mobile app. Fans who submit a time will be entered into a random drawing to win Nike and UVA prize packs.
 
Virtual competitors are encouraged to share photos and videos through the Virginia Sports mobile app or to the Virginia Sports social media accounts by using the hashtag GoHoos. Photo filters featuring a racing bib, a Wahoowa finish line and race medals are available on the mobile app.
 
For additional information or questions about the Virginia virtual runs, please email athleticsmarketing@virginia.edu.
 
To download the Virginia Sports mobile app, click here.