By Jeff White (jwhite@virginia.edu)
VirginiaSports.com
CHARLOTTESVILLE –– In the backyard of their family's home in Fort Washington, Maryland, there's a basketball court on which brothers Mike and Casey Morsell periodically play one-on-one. Both have additional options for staying sharp during the COVID-19 pandemic.
Mike Morsell, who starred at Towson University, was playing professionally for the Newcastle Eagles in England until the pandemic struck. He came up through D.C. Assault, a prominent AAU program that has access to certain gyms in the Washington area.
Casey Morsell, a sophomore guard at the University of Virginia, played AAU ball for Team Takeover, which uses other gyms, including the one at the Foundation School in Upper Marlboro, Maryland. The younger Morsell, who graduated from St. John's College High, has been training with others from Team Takeover, including Pitt guard Xavier Johnson, former Virginia Tech star Erick Green and former UVA standout Darion Atkins.
"It's fairly small," Casey said, "no more than about three or four people [at a time]. We work for about an hour and a half, four or five days a week. And then we also have a guy that we lift with about three days a week. I've been fortunate enough to have access to these different resources."
The Cavaliers were in Greensboro, North Carolina, preparing to meet Notre Dame in the ACC quarterfinals when, on Thursday, March 12, the season was canceled. The team returned to Charlottesville that afternoon, and most of the players headed home that weekend.
Initially, Morsell said, he felt lost.
"The first couple of weeks I was just wondering, 'What am I going to do? How am I going to figure this out?' " he recalled. "When I first got back, my brother was quarantining, because he just had come home from England. So I was just kind of quarantining with him. I didn't really work out as much throughout that whole two-week period. I didn't have any access to a gym.
"The third week I kind of started running and doing different things. I kind of worked my way up to getting where I am now. I'd say now I'm close to game shape."
The 6-3 Morsell, the most highly rated of the recruits who joined UVA head coach Tony Bennett's program last summer, had a first college season marked by pronounced peaks and valleys. He averaged 21.8 minutes per game, made 13 starts, and acquitted himself well in the Wahoos' Pack Line defense. But Morsell (4.0 ppg) shot only 27.7 percent from the floor, and from 3-point range he was 15 for 85 (17.6 percent).
"His issue was twofold," associate head coach Jason Williford said. "I thought he put too much pressure on himself, and then that snowballed mentally for him. I thought he mentally got to a place where it wasn't necessarily shot mechanics, it was more upstairs. He just thought, 'I can't make a shot, I'm never going to make a shot.' You can't be that way."
Early in the season, Morsell scored a career-high 19 points to lead Virginia to a comeback win over Arizona State in the championship game of the Air Force Reserve Tip-Off Tournament in Connecticut. In the season's final month, he contributed key baskets in victories over North Carolina, Pitt and Virginia Tech. Overall, though, he struggled offensively, and Morsell doesn't pretend otherwise.
"It was something I never really had experienced before, facing that level of adversity," he said. "I'm really thankful that I had that season, because I feel like that season will make me that much better for upcoming years. I kind of know what it takes. It wasn't the best year, but I'm going to bounce back from it, for sure."
His take on his shooting woes was similar to Williford's assessment.
"For me, it was 100 percent mental," Morsell said. "This past season when I was missing shots, it kind of went to my head. I was starting to think about the next shot, and that's why I was starting to miss.
"In high school, if I missed five, six shots in a row, I'd still believe I was going to make the sixth or seventh shot. I was that confident of a shooter. But in college last year it was all mental."
Shooting, Morsell said, is "something that's a subconscious process. You're supposed to do it without thinking, and when it becomes conscious, it throws everything off and makes it that much harder to execute and make shots. But like I said, I know what it takes to be a good shooter. You just have to make sure that one shot doesn't affect the next shot. I'm not worried or hesitant about my shot now."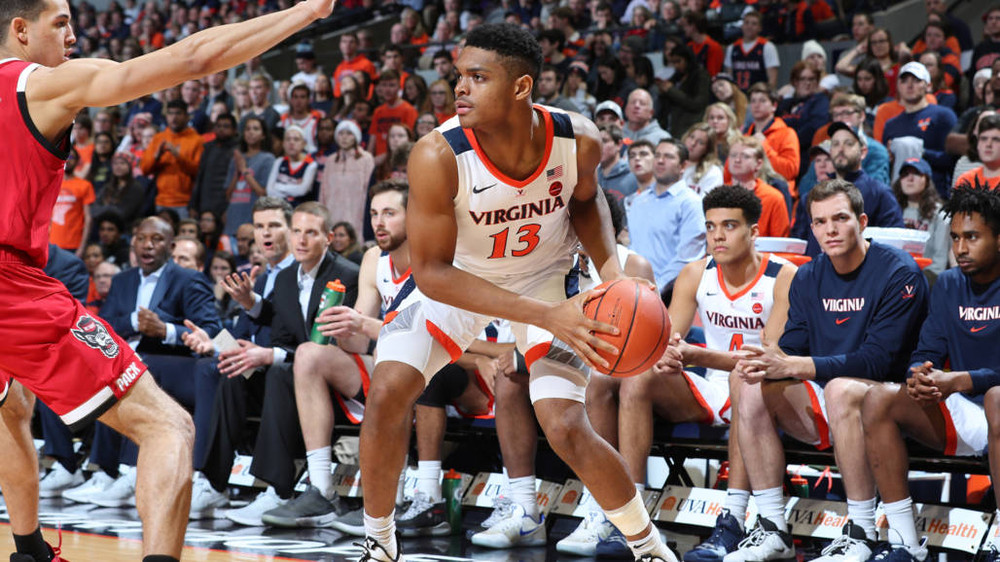 When the season ended and players headed home, Williford said, he advised Morsell to work out with "the guys that you grew up with and played with, regain some of that confidence. Get that confidence back. And then obviously there are a few things that we saw on film that he could change within his shot. At times it was a little flat. At times he was backing out of his shot. We told him to stick your landing, hold your follow-through, some of those things."
For all of Morsell's inconsistency on offense, Williford said, "I thought he was turning the corner at the right time towards the end of the year. I thought he looked better, more relaxed, a little more confident offensively his last couple games before the season got canceled. He made a couple timely 3s in some games. He got some timely defensive stops. The one thing Coach Bennett encouraged him to do, with his size and his strength, was be able to draw fouls and get to the free-throw line more."
Morsell shot only 14 free throws all season, but he made 12 of them. And so he needs to be "able to get contact, play off two feet, and play to his strength and physicality, where he's drawing some fouls," Williford said. "Those are some of the things were kind of challenged him to work on in the offseason."
His exit interview with Bennett, conducted virtually instead of at John Paul Jones Arena, "wasn't too long," Morsellsaid. "Throughout the year, [the coaches] pretty much reiterate what you need to work on, so I kind of knew everything that I needed to work on."
He's a chiseled 195-pounder, and his defense is already a strength. Had Morsell not been so accomplished at that end of the court, his role would have been smaller on a team that closed the abbreviated season with eight straight victories. The reigning NCAA champion Cavaliers led the nation in scoring defense (52.4 ppg) in 2019-20.
"Most guys that shoot that way, you'd be hard-pressed to put in the game that much," Williford said. "He played a lot, and I think it was because of his defense and his ability to get stops. At the end of the day, our shooting was down and our numbers were down from the year before, but defense is where we hung our hat, and Casey was a big reason. Defensively, he could guard bigger guys, quicker guys. He was good in that regard."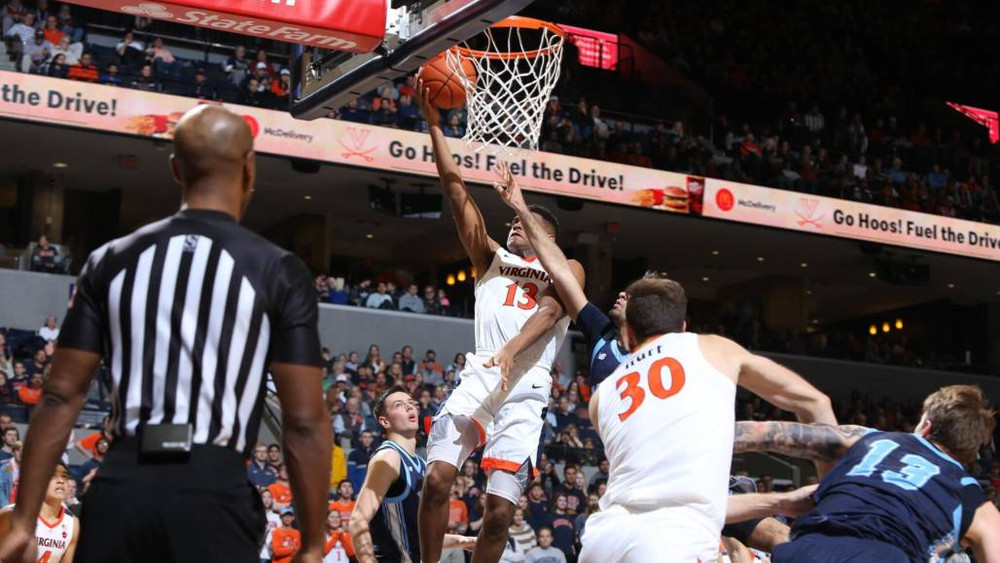 Of UVA's rotation players in 2019-20, only Mamadi Diakite and Braxton Key were seniors. Since the season ended, the returning Cavaliers have been meeting regularly on Zoom, discussing a range of topics not restricted limited to basketball, Morsell said. These are turbulent times in the United States, and players and coaches have talked about social justice, racial inequality, and police brutality, among other things.
In the wake of George Floyd's death in Minneapolis, Morsell said, the team "had a Zoom meeting about it, and it was pretty much just players talking about different experiences of injustice that they've had. It was pretty much everybody's thoughts on the whole current situation that society is in.
"Everybody's voice was heard in the meeting, and I felt like through that meeting we really came together, because things were shared in that meeting that you'll never think anybody had ever experienced or had felt in their lifetime. It was great that we were able to do that."
Morsell briefly saw a few of his teammates when he returned to Charlottesville to clear out his dormitory room after UVA switched to online classes in March. For the most part, the players have to rely on virtual communication, "but we still keep in touch a lot," Morsell said. "We have a group chat that we talk in, pretty much every day, and I still FaceTime Mamadi. I talk to Brax all the time, different guys who've been in the program."
UVA's basketball teams are likely to be cleared to return to Grounds in the middle of next month. Morsell admits he has mixed feelings about what lies ahead.
"I'm not really looking forward to the restrictions about things you can't do," he said. "We'll kind of have to be locked down in a certain area, quarantined and certain things like that. So I'm not looking forward to that aspect, but I'm looking to seeing everybody and being in the same room with the guys I played with last year. I'm also looking forward to meeting the new people."
UVA has added four scholarship players for 2020-21: Jabri Abdur-Rahim, Reece Beekman, Carson McCorkle and Trey Murphy III. Abdur-Rahim, Beekman and McCorkle are freshmen. Murphy, a transfer from Rice University, will sit out the coming season, after which he'll have two years of eligibility left.