CHARLOTTESVILLE, Va. – Virginia men's basketball juniors Austin Katstra (Charlottesville, Va.) and Tomas Woldetensae (Bologna, Italy) were named to the National Association of Basketball Coaches (NABC) 2019-20 Honors Court, the organization announced Wednesday (July 15).
Katstra (Foreign Affairs) and Woldetensae (Studio Art) are among more than 1,350 men's collegiate basketball student-athletes being recognized for excelling in academics during the past season.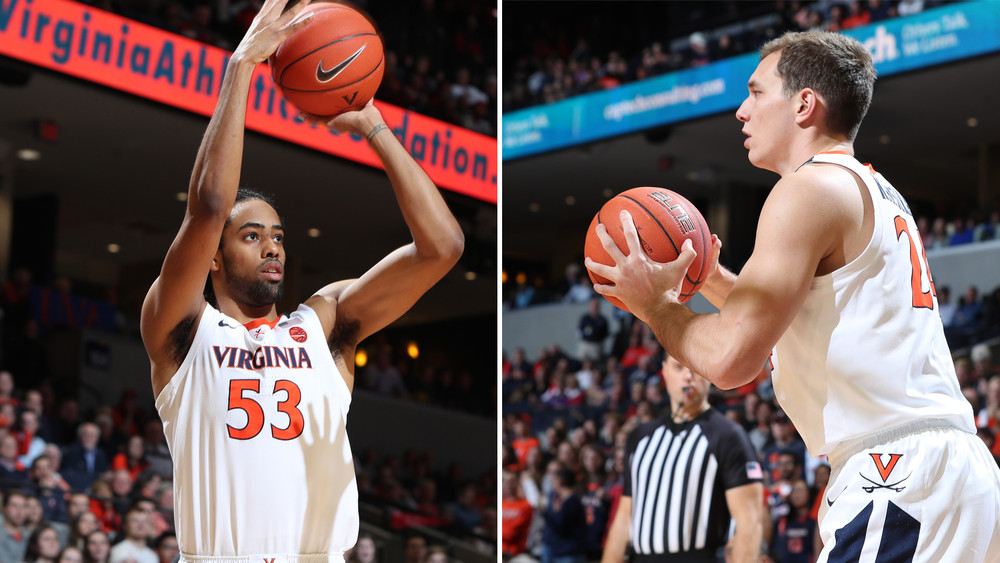 The NABC Honors Court highlights the talents and gifts that these men possess on the court and the hard work they exhibit in the classroom. In order to be named to the Honors Court, a student-athlete must meet a high standard of academic criteria.
The qualifications are as follows:
Academically a junior or senior and a varsity player.
Cumulative grade point average (GPA) of 3.2 or higher at the conclusion of the 2019-20 academic year.
Students must have matriculated at least one year at their current institution.
Member of a NCAA Division I, II, III, or NAIA Division I or II institution with a NABC member coach.