4TheHoos Initiative | VAF website | Jeff White on Twitter | UVA Athletics on Twitter  | Subscribe to Jeff White's Articles
By Jeff White (jwhite@virginia.edu)
VirginiaSports.com
CHARLOTTESVILLE –– The McIntire School of Commerce is challenging enough for students not involved in varsity sports at the University of Virginia. For student-athletes such as Nash Griffin, a punter on the UVA football team, the support he receives from programs funded by donors and fans is invaluable––and essential.
"I cannot imagine trying to go through McIntire while playing football without the resources that they give us," said Griffin, who graduated from the Comm School in May.
The support services that Griffin and his fellow student-athletes receive are funded from donor contributions to the Virginia Athletics Foundation Annual Fund and from ticket revenue from all fans, including a new virtual ticket offer called 4TheHoos.
Since enrolling at UVA in 2016, Griffin has worked with several academic advisors, including Adam Brooks and Heather Downs. They helped him align his Comm School schedule with his football obligations, which were heavier in the fall.
"They were constantly in my corner," said Griffin, who's now enrolled in a master's program in the Curry School of Education and Human Development. "I used them to the fullest extent. And then just having a quiet workspace on the second floor of the McCue Center was great as well."
Rachel Robinson, an All-American on the UVA field hockey team, is pursuing a master's degree in kinesiology in the Curry School. Her experience has been similar to Griffin's. In January, Robinson was named to the U.S. National Women's Team, which meant she would be away from Charlottesville for part of the spring semester.
Her academic advisor, Emma King, worked with professors and athletics administrators to enable Robinson, who left in late February for a training camp in California, to seamlessly transition to remote study.
"She helped me figure out my schedule and how I could best balance being a student while also pursuing my dream of being on the national team," said Robinson, who's in her fourth year at UVA.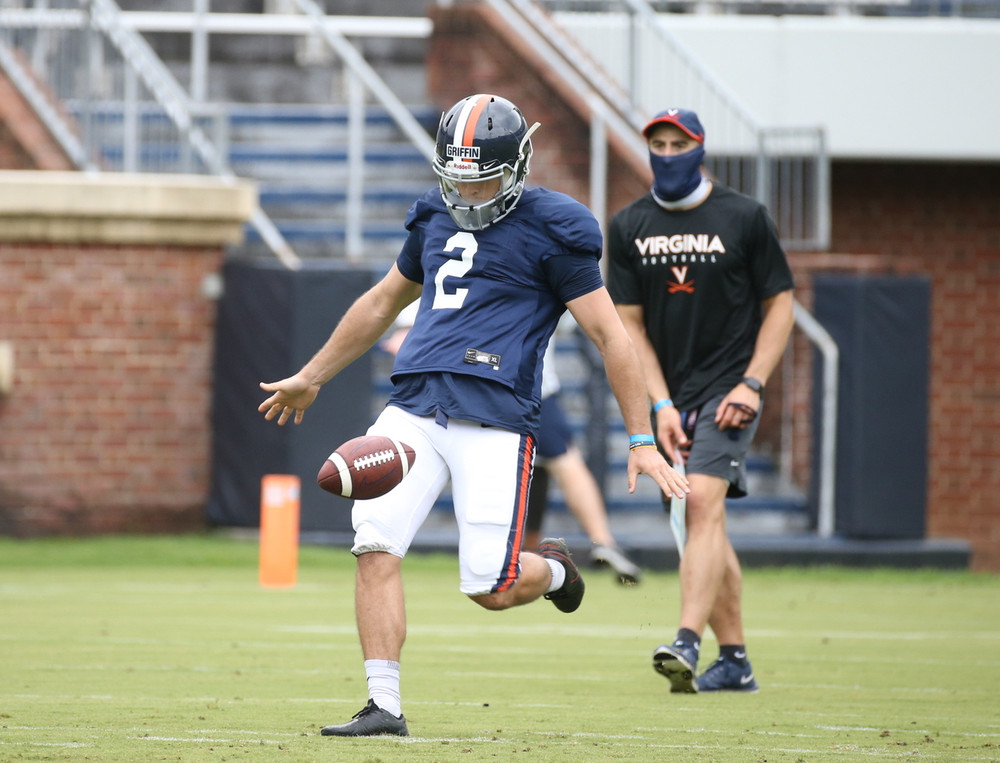 UVA Athletics supports student-athletes in a variety of areas, including academic advising; nutrition; sports medicine; leadership, career and personal development; and strength and conditioning. A portion of this funding comes from donor contributions, but most traditionally has come from ticket sales, a revenue stream that's slowed dramatically during the COVID-19 pandemic.
As the 2020-21 academic year begins, the UVA athletics department is projecting a revenue shortfall of 15 percent to 30 percent, and that's with uninterrupted football and men's basketball seasons.
To help offset those losses, the athletics department launched the 4TheHoos initiative. UVA fans can purchase "4TheHoos Tickets" for $25 apiece to help the department meet its operational budget. While these are virtual tickets that do not provide admission to an event, the revenue generated will fund student-athlete services.
"In these uncertain times, the need for UVA student-athletes to continue to excel in their academic pursuits and train at a high level remains the same," said Todd Goodale, senior associate athletics director for external affairs. "The sports medicine staff, the sports nutrition staff, the academic advisors, and the strength and conditioning staff, among others, play such an important role in the day-to-day growth and development of all student-athletes. 4TheHoos tickets will help fund these important services."
Revenue from the 4TheHoos initiative is not part of the VAF Annual Fund, whose target for 2020 is $20 million. The Annual Fund provides 80 percent of the athletics department's scholarship bill each year. (The other 20 percent comes from endowed scholarships.) It also provides operational budget support for UVA's Olympic sports and covers part of the budget for academic affairs. The $20 million goal was established late last fall, said Dirk Katstra, the VAF's executive director, "well before we got into pandemic mode."
When the pandemic struck in March, the VAF "began to revise forecasts of what we thought fundraising might look like," Katstra said, "and we used the Great Recession [December 2007 to June 2009] as an example of what might happen, where there was a pretty significant downturn in giving, and it was sustained over a two- to three-year period.
"We were obviously concerned about what the fundraising results would look like, also knowing that scholarship costs were going to continue to rise. Scholarships are our largest expense that we fund through the Annual Fund. And then everything has been magnified since March, since this is prolonged. I don't think any of us though back in March and April that we'd still be sitting at home with this much uncertainty about the fall and the rest of the school year."
Katstra said the VAF has "focused heavily on messaging and encouraging our donor base to support us. If there was ever a year to help, it would be this year, because regardless of whether we're playing sports, we're still supporting scholarships and the student-athlete experience here on Grounds, even if it's in a virtual environment. We've been talking a lot about the cost of scholarship, the value of education, the role that donors play in funding that experience, and tried to be in as much constant contact with our donors as we possibly can, which has been all by phone and a lot by Zoom."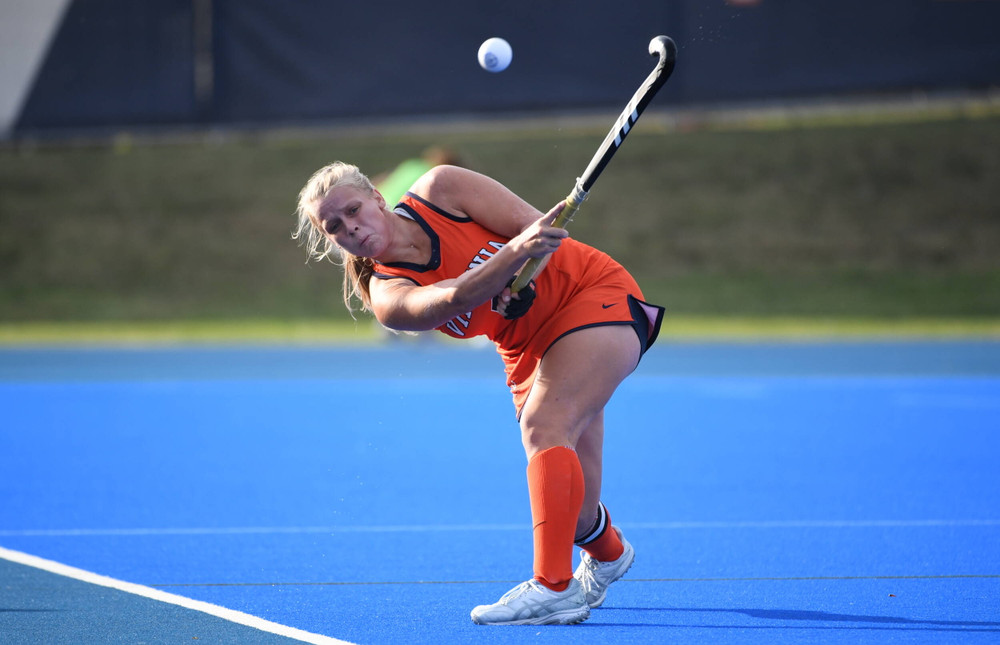 The VAF Annual Fund has raised about $16.5 million in total commitments, Katstra said. "Donors have until the end of the calendar year to pay their pledge, but we are encouraging donors to pay by the end of September, since we have the first semester scholarship bill due to the University."
In addition, donors are being encouraged to participate in the 4TheHoos initiative.
"The majority of our ticket buyers are VAF donors, at least the season-ticket base," Katstra said. "When our staff is talking to donors about giving [to the Annual Fund], they're also talking about the importance of the ticket revenue and encouraging people to consider doing both. I think for the most part, the donors are responding that they know how important their annual gifts and their contributions to the athletic department are. They're going to stick with us. We've heard that a lot. Obviously, we still have the last four months of the year to go, so there's a lot of work left to be done, but I think we have good supporters who are committed to helping us."
That support has enriched the UVA experiences of student-athletes such as Robinson and Griffin.
"It really allows you to be the best athlete, the best student and, honestly, the best person you can be," Robinson said. "With UVA providing all of those, from sports psychology, academic resources, to strength and conditioning, and nutrition, it gives the student a breath of fresh air. You don't have to worry about all that, because you have other people in your corner."
When Robinson was at Donegal High School in Mount Joy, Pennsylvania, she tore the anterior cruciate ligament in her right knee. She tore the same ACL during her first year at UVA and had reconstructive surgery in February 2018.
"I got back in six-and-a-half months, which is super fast," Robinson said. "Words can't describe how thankful I am for the sports medicine staff, because comparing my first ACL in high school to my experience in college, it's a 180. It's completely different. Our athletic trainers work with you one-on-one every day, and I have access to them 24/7 if anything go's wrong. Shelley Blakey is like a second mom, so I'm very thankful for them."
Griffin has dealt with several injuries during his UVA football career, and he too praised the strength and conditioning and athletic training staffs.
"They are here to help in every way, and I rely on them heavily," Griffin said. "They're always eager to help, and they're happy to put in the extra work to give us the best experience and be the best athletes."
In the summer of 2019, Robinson served as an intern in the UVA football team's strength and conditioning program. Josh Miller, who oversees strength and conditioning for field hockey, suggested she apply for the internship after Robinson mentioned to him that she was interested in that field.
"He pushed me to pursue a career path," Robinson said, and Miller is typical of the support staffers she's met at UVA.
"They actually care about you and your well-being outside of the sport," Robinson said. "I can definitely credit that to Josh."
To receive Jeff White's articles by email, click here and subscribe.