By Jeff White (jwhite@virginia.edu)
VirginiaSports.com
CHARLOTTESVILLE –– His four years as a professional basketball player in Europe were an unforgettable time for Anthony Gill. He was introduced to historic and sometimes exotic cultures and frequently experienced what he calls "You're not in Kansas anymore" moments. But Gill also saw reminders of his cherished days at the University of Virginia.
One came during his first season with the Russian club BC Khimki, which is based in Khimki, a city on the outskirts of Moscow.
"After a game, all of the sudden I hear someone say, 'A.G.' And overseas no one calls me A.G. Everyone calls me Anthony, because it's more correct for their culture," Gill recalled.
"So someone said, 'A.G.,' and I looked up in the stands and there was a guy with a UVA bright orange V-Sabre shirt on, and his son had the same shirt on. And I'm like, 'What's going on? What's happening? Why are you in Moscow?' He just starts talking to me and says, 'I live in Russia, and I went to UVA.' He's a doctor now in Russia. It was just such a small world. And then also when you go to other countries, especially, Spain, there's a lot of foreign-exchange students there from UVA."
A native of High Point, North Carolina, Gill spent three seasons with BC Khimki and was one of the youngest American players in the prestigious EuroLeague. He loved his time in Russia, but he's back in the United States and hopes to stay here for many years to come.
The 6-8, 230-pound forward recently signed a free-agent deal with the Washington Wizards.
"We're excited to welcome Anthony home and to add his versatile skill set to our roster," the Wizards' general manager, Tommy Sheppard, said when the team announced the signing last week.
OFFICIAL: We've signed F Anthony Gill.

Welcome to The District, AG!

— Washington Wizards (@WashWizards) December 1, 2020
Gill, 28, joins the ever-growing contingent of former UVA standouts in the NBA, a group that includes Malcolm Brogdon, Joe Harris, De'Andre Hunter, Mike Scott, Ty Jerome, Kyle Guy and Justin Anderson.
"There's a lot of us," Gill said. "I'm very thankful that I have a brotherhood in this league with me."
In EuroLeague, Gill and Mike Tobey, who plays for Valencia (Spain), were the only former Cavaliers. "Now I have a lot of guys in the same league in different cities, so I'm excited to see them whenever we go to their city," Gill said.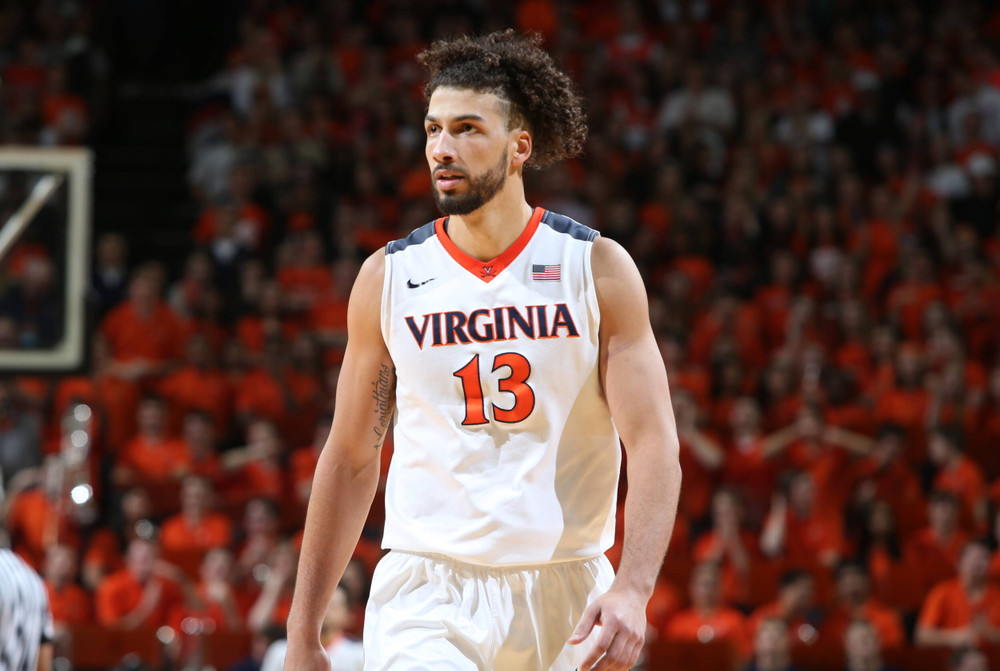 Gill, who began his college career at the University of South Carolina, transferred to UVA after the 2011-12 season. He sat out the 2012-13 season and then had three memorable years under head coach Tony Bennett and a staff that included Ritchie McKay, Ron Sanchez, Jason Williford, Brad Soucie, Ronnie Wideman, Mike Curtis and Ethan Saliba.
During those three seasons, Gill established himself as one of the ACC's top post players as the Hoos posted an overall record of 89-19. Virginia advanced to the Sweet Sixteen in 2014, to the NCAA tournament's second round in '15, and to the Elite Eight in '16.
"It was a blessing," Gill, who has a bachelor's degree in anthropology, said of his UVA experience. "I learned so much throughout my time there. Obviously I learned a lot basketball-wise, but more about how to handle myself and how to become a better man. Coach Bennett, Coach McKay, Coach Sanchez, Coach Soucie and Coach Williford did such a great job of basically raising us when we were away from our families.
"That's what that program does. It builds great men. Also great basketball players, but great men first. And it taught me a lot. Taught me how to be a professional, taught me how to handle myself. My team was so surprised in Europe whenever I got to practice two hours early just to take care of my body. I learned all that from UVA and the staff and Ethan and Coach Curtis: how to take care of my body. Everybody there does a great job of preparing you for life after UVA."
A third-team All-ACC selection in both 2014-15 and 2015-16, Gill remains UVA's leader in career field-goal percentage (58.2). Undrafted coming out of college, he spent his first season as a pro in Turkey, where he played for the Yesilgiresun Belediye club.
Gill and his former high school sweetheart, the former Jenna Jamil, wed in April 2016, and they moved to Giresun, Turkey, together later that year.
"It was a really small city, but we loved it," Gill said. "The people there are great. They go out of their way to make you feel loved and like you're at home. So that was a great experience for me."
In 2017, Gill came back from Turkey and played in two NBA summer leagues, suiting up for the Charlotte Hornets in Orlando, Florida, and for the Cleveland Cavaliers in Las Vegas. Afterward, though, neither team was ready to sign him, and "I got a really good offer in Moscow," Gill recalled, "and they were like, 'You have 24 hours to make the decision.' For my family and where we were financially at the time, we couldn't turn down that opportunity."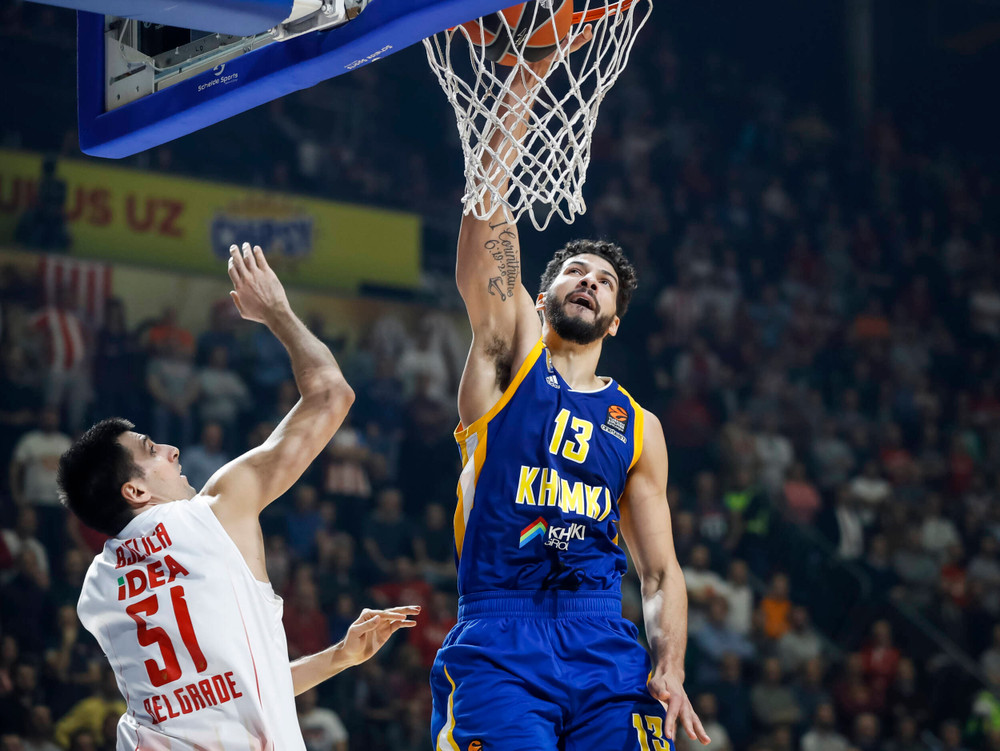 With BC Khimki, Gill continued to refine and expand his offensive skill set. As a South Carolina freshman, he'd shot 11 for 28 (39.3 percent) from 3-point range, but he attempted only three treys at UVA, making two of them. In Russia, Gill became something of a 3-point specialist, shooting 44 percent from beyond the arc for BC Khimki in 2019-20.
"I always knew going professionally I would have to be able to do that, especially as an undersized bigger player," Gill said. "At South Carolina I shot it frequently, but then I got to UVA and my role changed. The biggest thing for me was, 'OK, I'm going to sacrifice what I can do, or what I think I should be doing, to help the team and do what Coach Bennett wants me to do, so we can be successful.'
"Ultimately, it paid off, because we won a lot of games. As much as I may have thought, 'Hey, I can do more,' or whatever it may be, ultimately I knew what my role had to be. I knew that I was not called to shoot the 3-point shot. I was called to be in there screening and shooting jump hooks. But I was OK with that, because everybody has to play a role on a winning team. That's exactly how I see my career as a professional. Everyone has to play a role, and my role now as a professional is to play defense and shoot 3s. I really just focus in on what the team needs, and I try to fill that as much as I can."
Asked if he likes to remind Bennett how proficient he's become from 3-point range, Gill laughed. "Every time I see him I tell him the same thing."
The Gills have two children, daughter Andi Raine and son Tripp, with a third child due in the spring. Both of their kids were born in the United States, Andie Raine in 2017 and Tripp in 2019. The whole family was in Moscow last season.
"I could not do it without them," Gill said. "There's some guys that go over there and they're alone and don't have their families with them. I am not that type of person. I have to have my family there. They actually got me through it all. On tough days where you really miss home, miss America, you come home and see your wife and your kids smiling, and it makes it all worth it. They were there every step of the way."
Gill knew little about Russia when he arrived in 2017, "but once I got there, I fell in love with it," he said. "It was a great place. The people are different in the sense that you have to kind of break down some barriers in order to be able to get close to them, but once you are, they're amazing."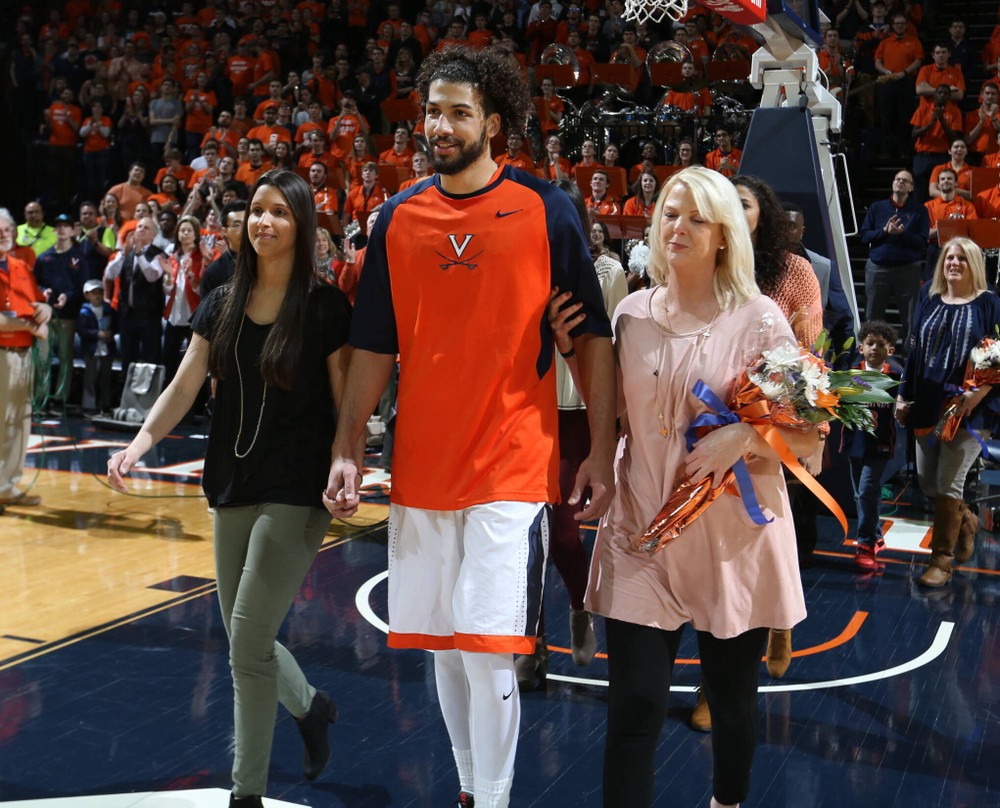 BC Khimki competes in two leagues. One, VTB United, is more local, but the other, EuroLeague, is made up of the continent's top clubs.
"There's a lot of travel, and it's a lot of fun," Gill said. "You experience a lot of different cultures. You really have to embrace those cultures and embrace that lifestyle of a lot of travel. It's different than the NBA. Those guys go from state to state, but that's different. That's still one country, and we all have similar mindsets. But in EuroLeague, you're going from one country who has a totally different belief than the next country, then back to your country, who believes something totally different. It was definitely an experience that I'm so thankful I got."
He stayed in regular contact with Johnny Carpenter, the Cavaliers' director of player personnel, and kept up with Bennett's program as best he could from afar.
"My first year, when I was in Turkey, I definitely followed it a lot," Gill said. "That's also because I didn't have any kids and I didn't need sleep, or I could sleep any time I wanted to. So I would get up in the middle of the night and watch the games. The best was when [the Hoos] would have a 12 o'clock game, and that would be 8 p.m. my time. Then when I got to Russia and I had kids, it became a lot harder to watch the games, but I would always go back the next morning whenever I woke up, and either check the box scores and see all the stats, or re-watch the game."
In 2019, UVA won the program's first NCAA title, and many of Gill's former teammates were in the stands to witness the occasion in Minneapolis. Gill was back in the States, "but my wife was so pregnant that we couldn't fly to [Minneapolis] and we didn't want to drive that far and have her go into labor," he said.
"We were in Asheville, North Carolina, actually, watching the game, and there were a bunch of UVA fans there watching with us. I definitely would have loved to have been there, but I was so happy for those guys and happy for the team and happy for all UVA fans when that happened, because that's a long time coming."
Like so many of his peers, Gill grew up dreaming of an NBA career. Once he became a pro, though, he didn't let that dream become an obsession.
"My mindset was not, 'I need to make it to the NBA,' " Gill said. "For me it was, 'Anthony, when you step in the gym today, be the best you can be. Don't be what everyone else wants you to be.' When you talk to all your people back home, they want you to be in the NBA, but I just blocked all that out and focus on how I could be the best today, and ultimately that would lead me to where I need to be, or where God wants me to be. So I kind of put my head down and kept grinding, and now I'm here. There's a long way to go, though."
Other NBA teams expressed interest in Gill while he was in Russia, but none more consistently than the Wizards.
"For me it was one of those things where they were showing loyalty to me," Gill said, "so I should definitely repay the favor and show them loyalty as well. I could have gone to a couple other places during this free agency, but the Wizards seemed like the best spot, and the GM is an amazing guy and the coaching staff is amazing, so I'm just happy to be a part of this team."
To receive Jeff White's articles by email, click here and subscribe.