By Jeff White (jwhite@virginia.edu)
VirginiaSports.com
CHARLOTTESVILLE –– For viewers in the eastern part of the United States, Virginia's first-round game against Ohio in the NCAA men's basketball tournament will start Saturday at 7:15 p.m.
In Valencia, Spain, the game tips off Sunday at 12:15 a.m.
"That's past my bedtime," a smiling Mike Tobey said on a Zoom call Tuesday. "I'll follow it the next morning, for sure."
A 7-foot center, Tobey played in 138 games for the Cavaliers, then a program record. (London Perrantes later tied it.) Tobey now plays for Valencia Basket, a club that competes in the prestigious EuroLeague as well as in Liga ACB, the top professional division in Spain.
Valencia faces FC Barcelona, which recently signed former NBA star Pau Gasol, in a domestic game Sunday night.
"I don't know if he's gonna play or not, but I'm excited," Tobey said. "Hopefully he does. That would be cool to play against him."
After graduating from UVA in 2016, Tobey signed a free-agent deal with the NBA's Charlotte Hornets. He spent most of the 2016-17 season with Charlotte's G League team, the Greensboro Swarm, but made two appearances for the Hornets: against Toronto (Feb. 15, 2017) and Detroit (Feb. 23, 2017).
In March 2017, he headed overseas, signing with Valencia.
"The G League was great for the first year, and obviously I was lucky enough to get the opportunity to get the [NBA] call-ups," Tobey said. "I just didn't think going forward that that would be the best option for me as a big guy, and ever since I came to Spain, I fell in love with it too. I could honestly see myself living over here, even after basketball."
An injury limited him to only three games with Valencia in 2016-17, and Tobey played for another Spanish club, Iberostar Tenerife, in 2017-18. He re-signed with Valencia in 2018-19, however, and has played there ever since.
"Life's good here," Tobey said from his roof of his apartment, with blue skies overhead.
In his four seasons in UVA head coach Tony Bennett's program, Tobey shot 53.1 percent from the floor but attempted only 19 3-pointers. (He made six of them.)
"It's funny, because in the States I'm definitely not the most athletic guy," Tobey said, "but over here, for a [center] I'm very mobile. I've lost a little bit of weight since college, too. So mostly I play pick and roll and I shoot 3s."
Tobey laughed. "So, basically everything I didn't do at UVA, that's what I do here."
Luka Doncic's success in the NBA has raised the profile of European hoops in the United States. "That's been great exposure for what we do over here and shows how high of a level it is," Tobey said. "I was playing against him when he was over here."
In general, Tobey said, players in Europe aren't as athletic as their counterparts in the U.S., but they're fundamentally sound, with high basketball IQs. He's one of two Americans on the Valencia roster, along with former Arizona star Derrick Williams, who spent parts of seven seasons in the NBA.
"You won't see the pure one-on-one talent [in Europe]," Tobey said, "but it takes a really specific set of skills to play here, and honestly I think Coach Bennett's system really helped prepare me for that, to be honest, getting used to team basketball and playing the right way.
"They love that over here. I think that's why I've been able to stick for so long in such a good club, because I know how to play basketball the right way and I'm not a 'me guy.' I think that kind of mentality is huge, especially from an American. They're not really used to that over here."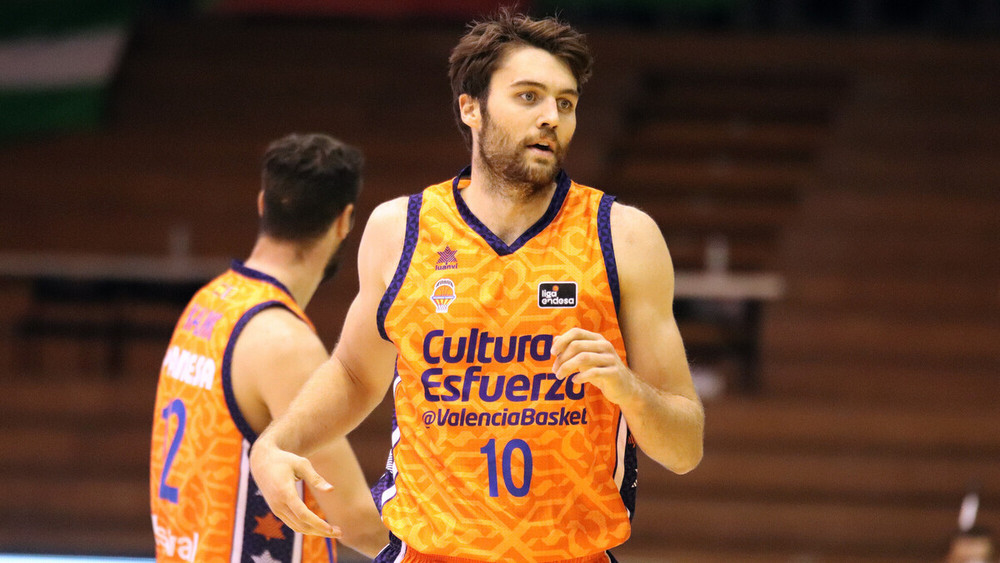 Several NBA teams expressed interest in Tobey in 2018, he said, but in all likelihood he would have spent most of his time in the G League, and "honestly I wasn't really super interested in that."
EuroLeague players are well-compensated, and "I really like it over here," said Tobey, who grew up in Monroe, N.Y. "I have more importance on the team, which is important to me. It's a lot more enjoyable playing when you know you're a factor in the team and part of its success. I didn't really have an interest in going [back to the G League].
"Sometimes you've got to take things into perspective. I enjoyed the experience of playing the NBA those two games, and if the right opportunity comes in the future, maybe I'll decide to do that, but for now I'm really happy over here and I'm playing at a very high level. We're in EuroLeague and I have an important role on my team, and for me that's more important than the tag of NBA."
At UVA, Tobey played on teams that won 112 games and made three trips to the NCAA tournament. In 2014, the Wahoos won the ACC tournament for the first time in 38 years. They advanced to the NCAA's Sweet Sixteen in 2014, to the round of 32 in 2015, and to the Elite Eight in 2016.
"Those are some cool memories, for sure," Tobey said. "March Madness, growing up, that was always a cool thing, and being able to play in it was amazing. The guys missing out on the ACC tournament last weekend was kind of a bummer"––UVA had to withdraw because of a positive COVID-19 test––"because that's another big memory, us winning the ACC tournament and how special that was down in Greensboro."
His teammates at UVA included Joe Harris, Malcolm Brogdon and Anthony Gill, all of whom are now in the NBA. Gill came to the Washington Wizards from the Russian club BC Khimki, and Tobey played against him in the EuroLeague.
"I try to follow all the guys no matter where they are, to kind of see what's going on with them," Tobey said, "and it's definitely cool to see how well those guys are doing."
Harris starts for the Brooklyn Nets, who have three of the world's best players in Kevin Durant, James Harden and Kyrie Irving.
"It's like the Big Four," Tobey said, laughing. "That's what I keep telling everybody: It's the Big Four."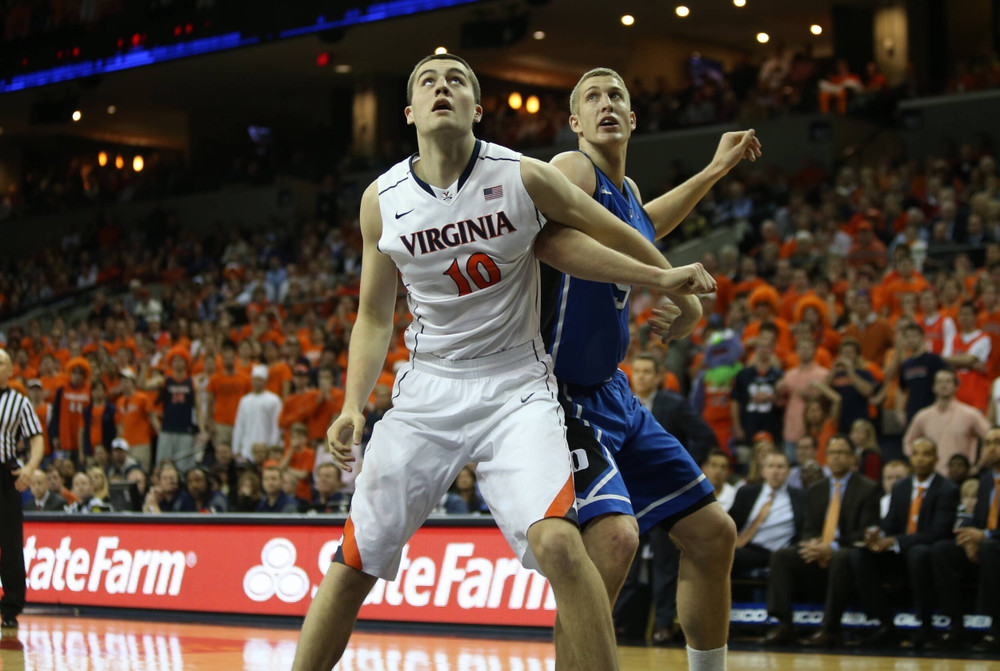 A graduate of Blair Academy in New Jersey, Tobey enrolled at UVA in June 2012. Two months later, he went to Europe with the Cavaliers, who played games in the Netherlands, Belgium and France.
Four years later, the Cavaliers returned to Europe, and the Spanish cities in which they stayed included Valencia. Tobey wasn't on that trip, but he's fallen hard for his new home. Valencia is on Spain's Mediterranean coast, and beaches are nearby.
"It's a great city," Tobey said.
The COVID-19 pandemic hit Spain hard, and Valencia has had to lock down at times. But the situation is improving "little by little," said Tobey, who hasn't been back to the U.S. since last summer.
He's not as proficient at Spanish as he could be. "Yeah, I've been spoiled," Tobey said, "because everyone in the [Valencia] club speaks English more or less. So I've really hadn't to use Spanish too much. I can order in restaurants and stuff like that, I can survive for sure, but I'm not out here writing poetry."
He's still adjusting to the pace of life in Spain, where many restaurants are still serving dinner as midnight approaches.
"Dinner doesn't start till 8," he said. "You can go there at 8, and they'll look at you kind of funny for showing up so early."
If late nights are the norm, though, there are ways to cope. "The siesta solves everything," Tobey said, laughing. "The mandatory nap in the middle of the day is pretty nice."
As a UVA sophomore, Tobey was named the ACC's Sixth Man of the Year by the league's coaches. In his final game at John Paul Jones Arena, a 68-46 rout of Louisville, Tobey pulled down 20 rebounds, the most by a Cavalier since Travis Watson in 2003.
During his college career, Tobey didn't put up the numbers many expected, but he says he left Charlottesville a stronger person.
"I learned a lot of things," Tobey said, "not only things on the basketball court, but in my individual journey in college, fighting through adversity. I learned you're not always gonna get what you think you should. It's not always gonna come easy to you.
"It's no secret my individual time at UVA in the basketball court wasn't always easy. There were ups and downs, for sure, and I think those experiences have made me more resilient, and especially have helped me a lot in my professional career, just knowing that you're gonna be able to weather a storm. It's going to get better if you just keep pushing and you work harder."
To receive Jeff White's articles by email, click here and subscribe.