By Jeff White (jwhite@virginia.edu)
VirginiaSports.com
CHARLOTTESVILLE –– Isaiah Wilkins can vouch for the work ethic of Igor Miličić Jr., the University of Virginia men's basketball program's latest addition.
"It's legit," Wilkins said.
Wilkins, who a UVA senior in 2017-18 was the ACC Defensive Player of the Year, is in his first season with Ratiopharm Ulm, a club that competes in the BBL, Germany's top professional league.
Miličić, a 6-9, 215-pound forward who signed with Virginia this week, plays for Orange Academy, a developmental team in the Ratiopharm Ulm organization.
Ulm is a city about 100 miles northwest of Munich in Germany. On most mornings, when Wilkins arrives at the gym early to get in extra work before his team practices, Miličić is already there.
"It was like that every day," Wilkins said on a Zoom call Thursday. "I saw him improve from the first month we got here to when he practiced with us today, and wow! He's making huge, huge jumps, and I see that continuing."
In 2019-20, Wilkins played in Poland for the Polpharma Starogard Gdanski club. That's where he first became aware of the Miličić family. Miličić's father is a successful coach in Poland, and "his team beat up on us when I was there," Wilkins said, smiling.
Orange Academy competes in Germany's third-tier league, Pro B, but some of its players, including Miličić, practice and play as amateurs with Ratiopharm Ulm in the BBL. Miličić's first basket in the BBL, in fact, was a dunk on which Wilkins assisted in a game.
UVA's director of player personnel, Johnny Carpenter, has strong connections in Europe hoops, and he'd been scouting Miličić for a couple years. That Wilkins spoke so highly of Miličić, who's fluent in English, only heightened the Cavaliers' interest.
"I was just impressed by how hard he was working," Wilkins said. "First of all, he has really good height and measurements and all that stuff. He's 6-8, 6-9, long-armed, but he was also really nice, and I would just watch him when he worked out before me and watch how he approached Pro B and watch how he practiced with us. He practiced hard. So I just mentioned to Johnny, 'Hey, I don't know if you guys would like him, but there's a guy on my team, Igor, and he plays hard. Just keep an eye on him.'
"From there, the coaches just kind of took it and did whatever they do before they make decisions. I think he's pretty good. I think he could turn into a great, great player for the program and the ACC."
Miličić, who has dual citizenship in Croatia and Poland, played for the Polish national team against Romania in February.
Wilkins also talked to UVA head coach Tony Bennett about Miličić, who's from Rovinj, Croatia. "We had a few conversations, just asking what I saw," said Wilkins, who praised Miličić's character to Bennett.
Once the Cavaliers' coaches began pursuing Miličić, Wilkins backed off. "I never talked to Igor about UVA. I just wanted to make sure I didn't violate any [NCAA] rules."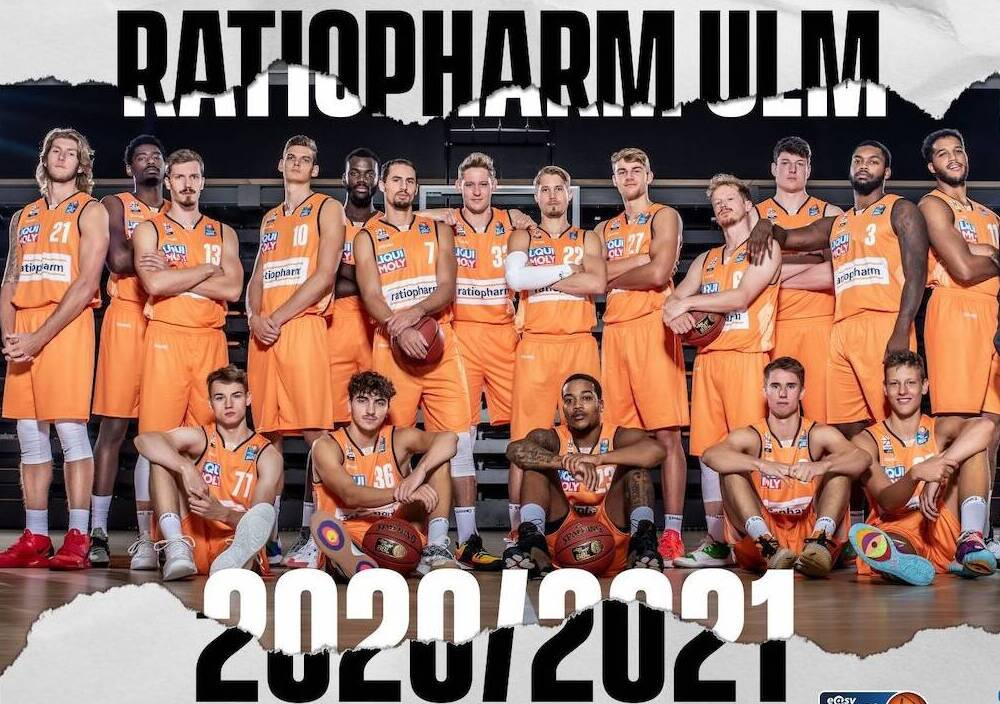 The COVID-19 pandemic has affected Wilkins' daily life. Fans are not allowed at BBL games, he said, and Germany remains locked down to a large degree. But he's playing for an excellent team––Ratiopharm Ulm is sixth in the BBL––and basketball continues to bring him joy.
"Honestly, my body feels so good," Wilkins said. "If my body starts to hurt, my knees start to hurt, then I could wrap it up, but I'm enjoying it. I like the traveling, living in different countries, and [the BBL] is a pretty high level. So if I can continue this for another 10 years, 12 years, that would be awesome."
He struggled at times to stay healthy during his college career, but he's changed his routine, with input from Mike Curtis, the Cavaliers' renowned strength and conditioning coach.
"I changed the way I eat and how I was taking care of myself, especially my lower body, Wilkins said. "I had to try to figure some different things out and try a bunch of different things, but mainly it was the way that I was eating. I'm still working with Coach Curtis from afar, getting programs sent to me, and working with Johnny."
Wilkins, who's from Atlanta, is not the only former Cavalier in the BBL. Devon Hall, who appeared in 11 games for the Oklahoma City Thunder in 2019-20, now plays for Brose Bamberg.
"Devon is killing it out here," Wilkins said. "I wouldn't be surprised if he gets the chance to go back over to the NBA. The way he's playing over here is ridiculous."
When Brose Bamberg played in Ulm, Wilkins hoped to have Hall over to his home. The lockdown spoiled those plans, "but we hung out after the game for 20 minutes just talking," Wilkins said. "It was just awesome to see him."
Another former UVA standout, Mike Tobey, is playing professionally in Spain for Valencia Basket, and Wilkins texts regularly with him. And then is the sizable contingent of Wahoos in the NBA, a group that includes Malcolm Brogdon, Joe Harris, Mike Scott, Ty Jerome, Anthony Gill, De'Andre Hunter, Mamadi Diakite and Kyle Guy.
"It's looking good, right?" said Wilkins, who like Brogdon graduated from Greater Atlanta Christian. "I like the way that it's going right now. I definitely check the stats for the guys, just seeing how they're doing, the time they're getting, and in the summertime I'm sure I'll see all those guys [in Charlottesville]. I'm excited. Everyone seems to be doing really well, which is exciting for the program, obviously, but also for like guys who you view as brothers."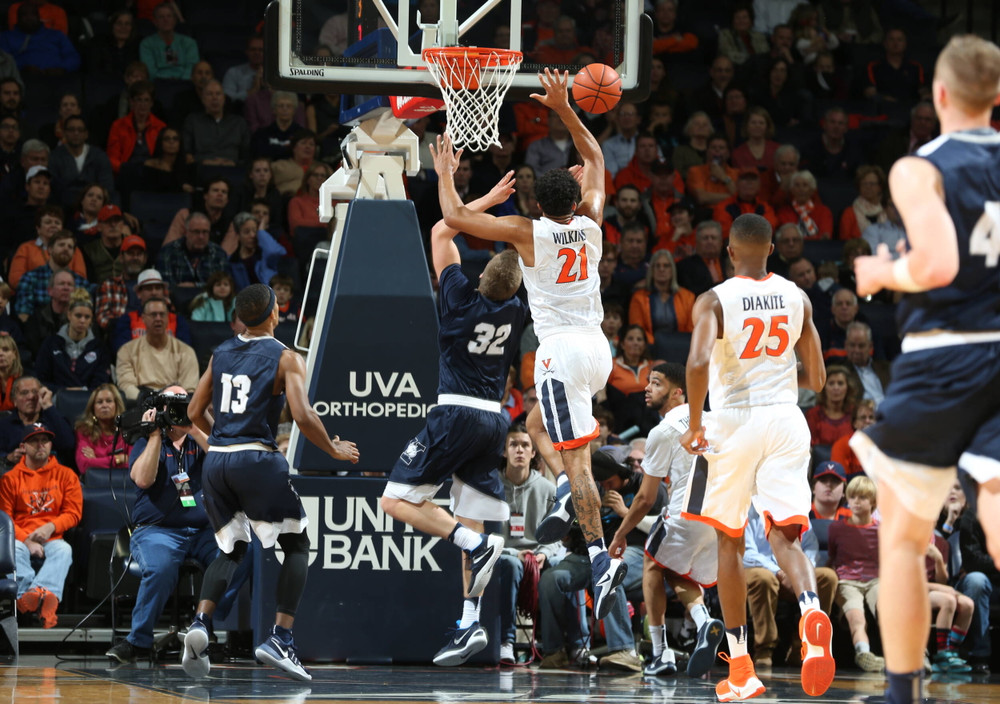 After graduating in 2018 from the University, where he majored in African-American and African Studies, Wilkins played for the Greensboro (N.C.) Swarm in the NBA's G League.
In the spring of 2019, he joined a new team, the Canterbury Rams, in New Zealand, where one of his closest friends, Jack Salt, grew up. His former UVA teammate wasn't there during his time in Canterbury, Wilkins said, "but I got to see his family, and that was awesome. That was probably the most fun I had had since I left school, because the G League wasn't for me."
Wilkins is looking forward to returning to Charlottesville this summer and working out with Curtis and current and former Cavaliers at John Paul Jones Arena. Miličić will be there too.
"I can't wait," Wilkins said.
Miličić will be one of four newcomers in Bennett's program this year, along with Taine Murray, a guard from New Zealand, who signed with the Hoos in November, and recent transfers Armaan Franklin (Indiana) and Jayden Gardner (East Carolina).
To receive Jeff White's articles by email, click here and subscribe.