By Jeff White (jwhite@virginia.edu)
VirginiaSports.com
CHARLOTTESVILLE –– Back in John Paul Jones Arena for the first time in nearly two years, Isaiah Wilkins saw several members of the University of Virginia men's basketball staff on Saturday, including strength and conditioning coach Mike Curtis.
"He told me I can't call him Coach Curtis anymore," Wilkins said Monday night. "I have to call him M.C."
Wilkins laughed. "It's going to be a weird adjustment."
A 2018 graduate of UVA, where he majored in African American and African studies, Wilkins has returned to his alma mater after playing professionally in the NBA G League, in New Zealand, in Poland and, most recently, in Germany.
He'll be pursuing a master's degree in the University's School of Education and Human Development, but basketball was a major factor in his decision to halt his playing career. Wilkins, 25, has rejoined head coach Tony Bennett's program as a graduate assistant.
"I'm super hyped," Wilkins said, and so is his new boss.
"I'm so excited to bring back a guy that's played here," Bennett said. "There's a handful of guys that I've coached in our time here where I say, 'If they want to coach, they're going to be terrific.' And Isaiah is one of those. He's right up at the top of the list."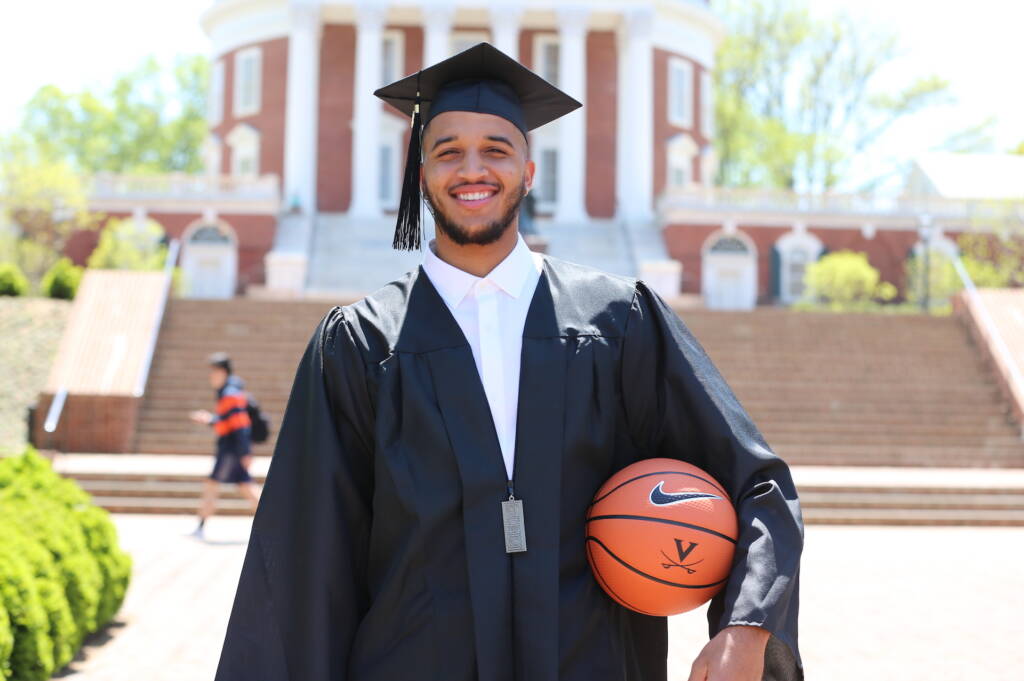 The 6-foot-8 Wilkins posted modest statistics as a Cavalier, but his court sense and defensive prowess made him a hugely important member of teams that won two ACC regular-season titles and one ACC tournament championship.
The Wahoos were 113-26 and made four trips to the NCAA tournament during his career. Twice an All-ACC Defensive Team selection, Wilkins was named the conference's Defensive Player of the Year in 2017-18.
"I just love giving him an opportunity, because of what he stood for and was about," Bennett said. "You talk about being a mentor and a help to the young men in our program."
Wilkins spent the 2020-21 season with Ratiopharm Ulm, a club that competes in the BBL, Germany's top professional league. He had no plans to stop playing until he got a call last month from Bennett, who mentioned that he was planning to add a graduate assistant to the staff.
"It was kind of like a shot in the dark," Wilkins recalled. "He was like, 'Are you interested at all? I know you're in the middle of your playing career, but how does this sound?' "
Bennett said: "It was the coolest story. I said, 'Look, before I start calling other people, I just want to see if there's any interest, or if it's something for down the road, which I expect.' And he said, 'Let me talk to my wife, let me talk to some people, and I'll call you in a couple days.' "
It didn't take nearly that long. Within the hour, Bennett said, he received a text message from Wilkins "saying, 'This is a dream come true. This is what I was waiting for.' "
Bennett later urged Wilkins to reconsider. "I said, 'Do you want to keep playing?' I didn't want him to make an emotional decision. But he's so on fire about it. He said, 'I'm certain this is the direction I want to go. I'm thankful about my playing career, but there's nothing like returning to this program and being part of it.' "
Wilkins said his mind was made up by the end of his initial conversation with Bennett. "I was ready to say yes on the phone. I wanted to do it right then. I knew what I wanted to do."
Starting in middle school and continuing through his time in Germany, Wilkins said, he's benefited from excellent coaching, and he's eager to help the current Cavaliers in any way he can. He wasn't sure what career path he'd follow, but after graduating from UVA, Wilkins said, "I was like, 'I would love to do the same for somebody else one day.' "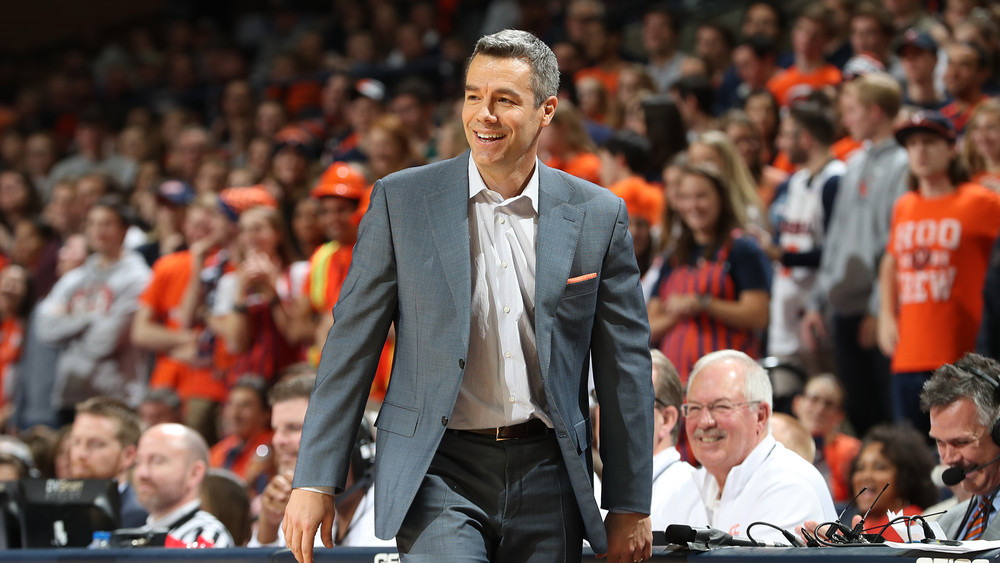 Wilkins and Catalina Pinto, who's also a UVA graduate, were married in May 2020 in what he called "a pandemic wedding." They're moving into an apartment near Grounds this week.
"Charlottesville is a place that I love and a place that I developed and grew a lot," said Wilkins, who grew up in Atlanta. "So just to have the opportunity to go back, I was going to jump on it. But I'm also super hyped to work with the coaches. Those guys have seriously impacted the way that I am today and the way that I'll continue to keep living."
For Igor Milicic Jr., one of the Cavaliers' incoming recruits, Wilkins will be a familiar face at JPJ. A 6-9 forward who has dual citizenship in Croatia and Poland, Milicic played this season for Orange Academy, a developmental team in the Ratiopharm Ulm organization.
Orange Academy competes in Germany's third-tier league, Pro B, but some of its players, including Milicic, were allowed to practice and play as amateurs with Ratiopharm Ulm. Wilkins had the assist on Milicic's first basket in the BBL, a dunk against Giessen.
When he told Milicic he was heading back to UVA, Wilkins said, "I think he was kind of surprised. He came up to me and said, 'What's going on?' I was like, 'Yeah, man, I'll be with you. I'll just be helping out where I can.' "
Saturday, on an informal tour led by Johnny Carpenter, the Cavaliers' director of player personnel, Wilkins got his first look at the renovations at JPJ, which include an expanded weight room for basketball.
"It looks amazing," said Wilkins, who also had a chance to talk with several of his new colleagues, including Curtis, Ronnie Wideman, Orlando Vandross, Brad Soderberg and Larry Mangino. No introductions were necessary.
"I was so happy to be back," Wilkins said. "It's home."
To receive Jeff White's articles by email, click here and subscribe.