By Jeff White (jwhite@virginia.edu)
VirginiaSports.com
Kadin Shedrick was on the University of Virginia men's basketball team in 2019-20, but he redshirted that season. Although he appeared in 11 games in 2020-21, he's never played as a Cavalier in front of anything resembling a capacity crowd, at home or on the road.
The same is true for Reece Beekman, who joined head coach Tony Bennett's program in June 2020. Beekman, like Shedrick, played last season at venues where COVID-19 protocols severely limited attendance.
Shedrick and Beekman joined Bennett as the Wahoos' representatives at the ACC Tipoff event Tuesday in Charlotte, N.C. The 2020-21 season "made us realize how cool it is to have fans and that environment," Bennett said. "For both of these guys, Reece and Kadin, they haven't really gotten the full experience of playing."
With capacity crowds expected back at John Paul Jones Arena this season, "I think there's such a level of excitement that was missing last year," Bennett said.
A positive COVID-19 result knocked the Cavaliers out of the ACC tournament early, though they were cleared in time for the NCAAs. The many challenges associated with competing during a pandemic made "you appreciate the game, the opportunity to play," Bennett said, "and you hold things loosely, because you never know what's going to happen. I think we all learned perspective. And the ability to just come together now and we're preparing for another season that hopefully will be somewhat normal."
This is Bennett's 13th season at Virginia, where success has become the norm for his program. The Hoos, who captured the NCAA championship in 2019, have won the ACC's regular-season title five times in the past eight seasons, most recently in 2020-21.
From that 2020-21 team, however, UVA lost six of its top eight scorers, including frontcourt starters Sam Hauser (16 ppg), Jay Huff (13 ppg) and Trey Murphy III (11.3 ppg), a first-round pick in the NBA draft.
Since the end of last season, the Cavaliers have added four scholarship players: transfers Armaan Franklin (Indiana) and Jayden Gardner (East Carolina), both of whom are immediately eligibl,e and freshmen Taine Murray, who's from New Zealand, and Igor Miličić Jr., who's from Croatia.
UVA opens the season Nov. 9 against Navy at JPJ.
"There is a lot of newness" in his program, Bennett noted, and that's not always a recipe for immediate success. "But that's what I love about coaching," he said. "You've got some young men that have been waiting their turn."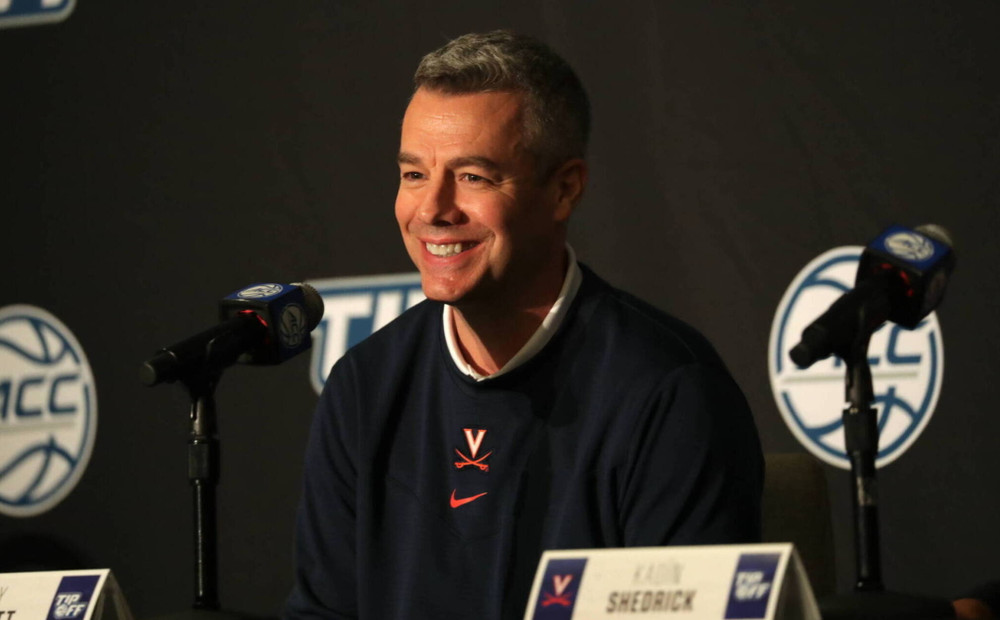 Point guard Kihei Clark, who started 23 games last season, is back, and Beekman started 20. "But after that, everyone is pretty much new to playing," Bennett said, "at least Virginia basketball."
In Murphy (43.3 percent), Tomas Woldetensae (41.8), Hauser (41.7) and Huff (38.7), Virginia had four outstanding 3-point shooters in 2020-21. All have moved on, but this group may well turn out to be better defensively than its immediate predecessor.
"This team will be different than last year's team," Bennett said, "and [the coaching staff will have to] find ways that fit their strengths. It always starts with: How do you have to play to have a chance to be competitive first, and then successful? And that's kind of [the case] each year. You evolve to that and form your identity. And, of course, defense will be a part of it. We'll have to be able to play great defense."
With so much offensive firepower lost, the Hoos have to "find other ways," Bennett said. "You change things. And I'm excited to see the new opportunities for our newer guys."
Huff stands 7-foot-1, Murphy is 6-foot-9, and Hauser is 6-foot-8. Another frontcourt player, 6-foot-8 Justin McKoy, transferred to North Carolina. That left UVA with only two true post players, the 6-foot-11 Shedrick and 7-foot-1 Francisco Caffaro, though the 6-foot-6 Gardner, at a chiseled 246 pounds, is a powerful presence on the block.
Shedrick, who's from Holly Springs, N.C., endured an illness-marred 2020-21 season, but he's healthy now and has bulked to 231 pounds.
"In terms of replacing Jay and Sam, I think that I bring different things to the table," Shedrick said. "I think that I can be more active in ball screens and things such as that.
"I think that Jay and Sam brought incredible scoring, and I hope that I can at least halfway fill the shoes that they did. It's definitely going to be a challenge, but I don't expect myself to be able to perform as well as they did in their senior year where I'm at right now. I just hope I'm able to grow this year and at some point say that I did a good job filling their shoes."
At the ACC tournament in Greensboro, N.C., Beekman hit a 3-pointer, his first of the game, as time expired to lift UVA to a 72-69 victory over Syracuse. For the season, though, he shot only 38.2 percent from the floor (24.3 percent from beyond the arc) and made a much bigger impact with his defense and passing.
"I would say I gained a lot of confidence just being out there first year and not knowing what to expect," said Beekman, who's from Baton Rouge, La. "So just coming in and getting the time I did really helped me as a player and as a person. You've got to be ready for anything."
He's more confident this year, Beekman said, and eager to be "a better leader for the team."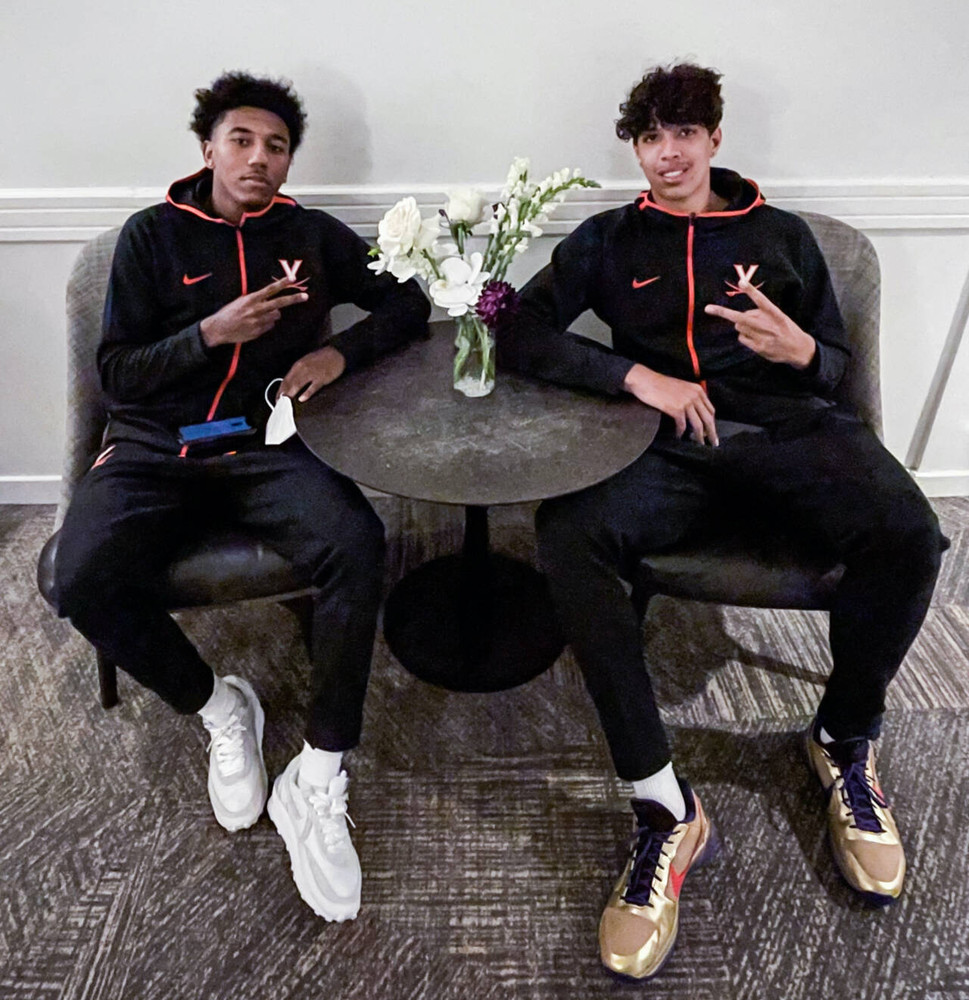 Bennett's system is not an easy one for players to master, especially the Cavaliers' trademark Pack Line defense.
"It takes time just to get everything down pat," Beekman said, "and you've got to buy into it. Once you buy in, I feel like you'll be OK. Just overall, it gets you to [become] a better player."
Shedrick agreed. "The system, it just takes a while to learn, but once you learn it, you become a much better player. I know as a first-year it was kind of difficult at times to figure out the ins and outs of it. But now I'm in my third year I feel like I know it much better."
Two seasons into his tenure at UVA, Bennett's record was 31-31. Since then, however, the Hoos have won 78.6 percent of their games and become fixtures in the NCAA tournament.
"You never take it for granted," Bennett said of the program's success. "This will be another year with this team, and hopefully we can do it again."
When Bennett came to UVA from Washington State in the spring of 2009, he had only three years of experience as a head coach. Now he's one of the veterans in a conference that lost one Hall of Fame coach, North Carolina's Roy Williams, after last season and will lose another, Duke's Mike Krzyzewski, after this one.
"One of the reasons I chose to coach in the ACC was to have the opportunity to test myself as a younger coach at the time––not anymore––against Coach K and Duke and Coach Williams and Carolina," Bennett said. "You want a chance to test yourself against the best. They've done a lot for the game of basketball. They have storied programs. So I was just grateful for their impact on the game, that's helped out coaches and made college basketball what it is and the ACC what it is.
"You always want someone to go out on their terms, and both of them get to do that, and that's a good thing, especially in today's climate. So I have a ton of respect for them and I'm thankful for them."
To receive Jeff White's articles by email, click here and subscribe.