By Jeff White (jwhite@virginia.edu)
VirginiaSports.com
CHARLOTTESVILLE – Before heading north to New York on Tuesday, the University of Virginia men's basketball team held one last pre-postseason practice at John Paul Jones Arena. It was a spirited session.
"Don't rush!" associate head coach Jason Williford shouted after an ill-advised pass led to a turnover.
"That's the way to attack!" head coach Tony Bennett told his starters after a solid offensive possession.
When the Cavaliers will practice again at JPJ is unknown. They're hoping to push their return to Charlottesville until Sunday. That would mean four games in Brooklyn, the site of this year's ACC tournament.
No. 6 seed UVA's first game is at 9:30 p.m. Wednesday at Barclays Center, against No. 11 seed Louisville, which defeated No. 14 seed Georgia Tech 84-74 in the first round Tuesday night. Five players scored in double figures for the Cardinals, led by guard Jarod West (20 points).
Virginia (18-12) defeated Louisville (13-18) twice during the regular season. The Cavaliers, who lead the series 19-5, have won 13 of their past 14 games with the Cards.
This marks only the second time in the past 10 seasons that Virginia has not earned a double bye as one of the ACC tournament's top four seeds. In 2016-17, also at Barclays Center, the Cavaliers were seeded No. 6, but they went into Brooklyn that year assured of an at-large bid to the NCAA tournament.
There are no such guarantees this season. Projections vary from bracketologist to bracketologist, but Virginia probably needs to advance to the championship game to merit serious consideration for an at-large invitation. (The ACC tournament champion gets the conference's automatic berth in the NCAAs.)
"I think it's a little motivation," senior point guard Kihei Clark said. "The goal is to make the [NCAA] tournament, so we gotta lock in and buckle down, and we gotta win four games."
The COVID-19 pandemic shut down college sports in 2020 before the NCAA tournament could start, but the Wahoos would have been in the field that season. Not since the 2012-13 season, when the Hoos advanced to the NIT quarterfinals, have they missed the NCAAs.
Bennett, who's in his 13th season at UVA, said he hasn't spent much time talking with his team about what's at stake in Brooklyn.
"Everyone knows… You just say, 'This is reality,' " Bennett told reporters Monday. "I don't think you overdo things, and I don't think you underdo things. You say, 'This is where it's at. All right. Let's address it. Now, let's be about the moment, what we're doing, and go after it.' "
Virginia closed the regular season with a 71-61 win over Louisville at the KFC Yum! Center. Clark believes the momentum generated by that victory should help the Hoos in Brooklyn.
Postseason success is "all pretty much based on how teams are playing, who's playing their best basketball this time of year, and who can make a run and who makes plays," Clark said. "I think we can do that, and I think we took a step in the right direction early on against Louisville the other night. Just trying to build on that and just try to win each possession and just grind it out, because that's the kind of game we're going to be into during this time of year."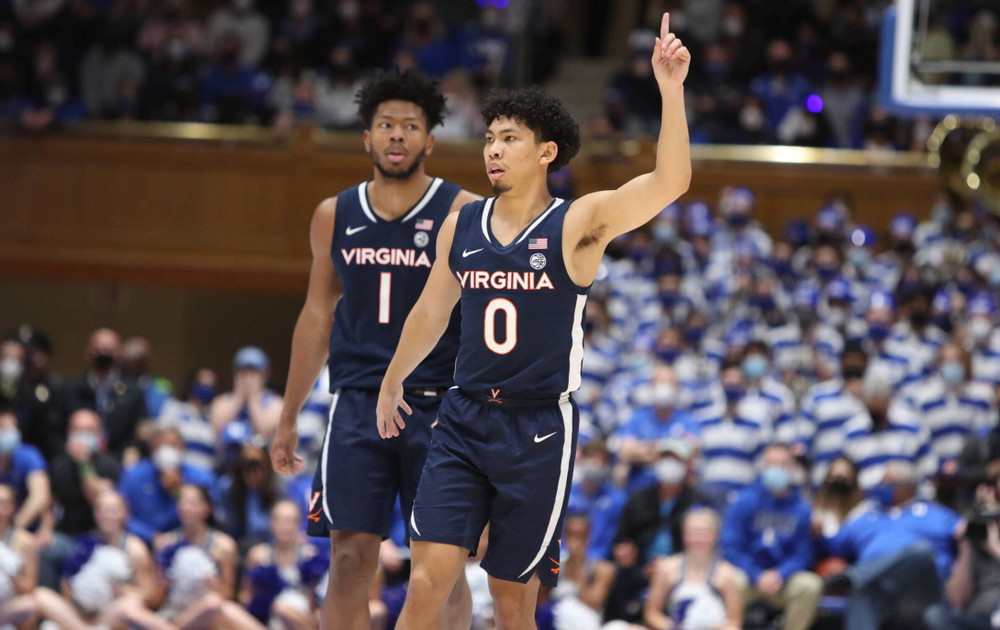 The league's postseason honors were announced Monday. UVA forward Jayden Gardner was named to the All-ACC third team, and guard Reece Beekman made the ACC's All-Defensive team. Beekman and Clark received All-ACC honorable mention.
A 6-foot-3 sophomore who leads the conference in steals, Beekman finished second in voting for ACC Defensive Player of the Year.
"I just think it's a crime that he didn't win," said Gardner, who leads the Cavaliers in scoring and rebounding.
For Gardner, who transferred to UVA from East Carolina after the 2020-21 school year, this will be his first ACC tournament. But he grew up in Wake Forest, N.C., near Raleigh, and has seen the tournament in person and on TV.
"It's just an incredible opportunity for me and the team to go down there to Brooklyn and compete," Gardner said. "I'm just very ecstatic and excited to compete."
His mother is from Queens, N.Y., Gardner said, "so I've been in Brooklyn a lot. It's been a minute since I've been in New York, so it'll be good to get back there. I have a lot of family coming to the game, so it'll be good."
Gardner has been a terrific addition to the program, Clark said. "He fits right into the culture here at UVA, and he's a great person. On the court, it takes a while to learn the process, but throughout the year, I think, we've seen him develop defensively. His slides have been really good lately. And offensively, he's still the same beast he always is. We're just trying to look for him inside and get him as many touches as possible because we know he can score the rock."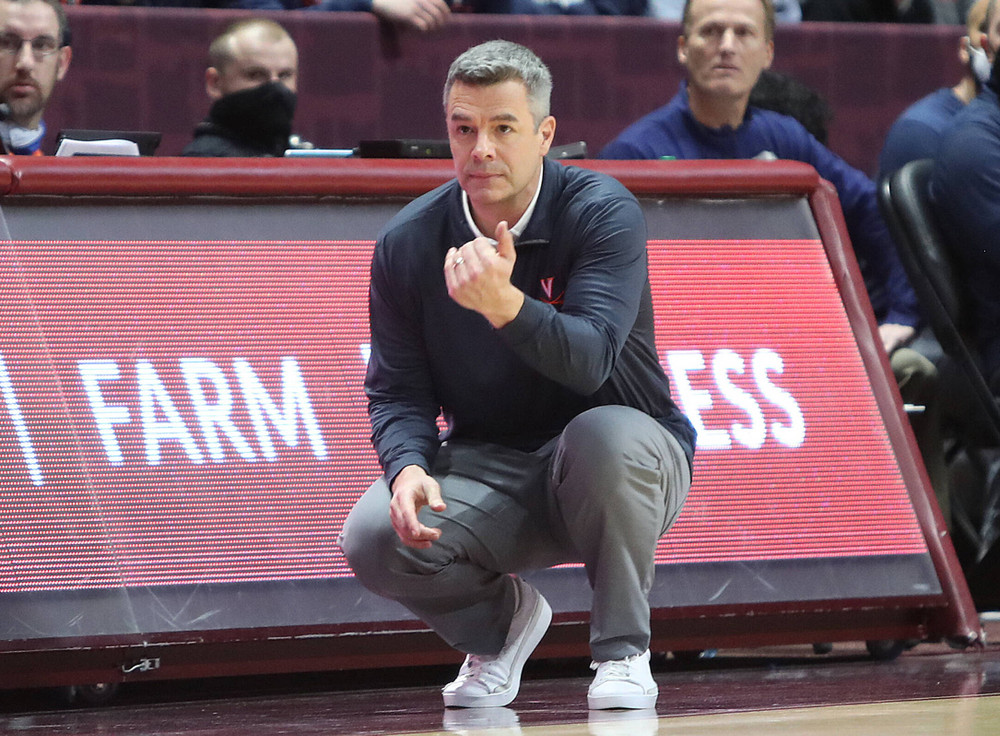 As a freshman in 2018-19, when the Cavaliers won the NCAA title, Clark played in two ACC tournament games. The pandemic wiped out the tournament in 2020. Last season, after the top-seeded Hoos defeated Syracuse in the ACC quarterfinals on a last-second Beekman 3-pointer, they had to withdraw from the tournament because of COVID-19 issues.
And so Clark has played in only three ACC tournament games. That's three more, however, than Gardner or guard Armaan Franklin, who transferred to UVA from Indiana last year.
It's important this week, Clark said, not to get caught "looking too [far] ahead, because I think that's how you can get beat, if you worry about what's to come. So, we're just trying to focus and lock in and try not make too many mistakes but play to win at the same time and just try to keep on moving."
UVA has won the ACC tournament twice under Bennett, in 2014 (Greensboro, N.C.) and 2018 (Brooklyn). The Cavaliers went into each of those tournaments seeded No. 1. This regular season wasn't as memorable for the Hoos, but they "improved from the start of the season to the end, and now the key is to be as ready as you can," Bennett said.
"I don't think there's a magic formula. It's understanding who you are and what's important to your team … It comes down to how tough are you defensively, can you take care of the ball, get quality shots, and, yes, plays have to be made."
The message from Bennett heading into postseason, Gardner said, has been one with which the players are already familiar.
"It's just another game of basketball," Gardner said. "Just go out there and play your hardest, play your heart out. Don't worry about the X's and O's. Don't worry about winning or losing. Just make sure we're competing and trying our hardest, and everything else will take care of itself."
To receive Jeff White's articles by email, click here and subscribe.