By Jeff White (jwhite@virginia.edu)
VirginiaSports.com
CHARLOTTESVILLE — LaRon Bennett remains convinced that the event in which Jada Seaman would shine brightest is one she doesn't particularly like and rarely runs.
"You can tell the world that the 400 [meters] is her best event," Bennett, who coaches the sprinters in the University of Virginia track & field program, said with a laugh. "She'll give me the biggest eye roll ever."
Seaman, who's from the Baltimore suburb of Pikesville, Md., ran a leg on the 4×400 relay team that represented UVA at last year's NCAA outdoor championships in Eugene, Ore., but she primarily competes in shorter sprints and the long jump.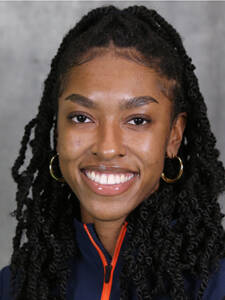 Outdoors, she ranks first all-time at UVA in the 200 (23.06 seconds) and second in the long jump (6.56 meters) She's tied for third in the 100 (11.43 seconds).
Indoors, Seaman holds the program record in the long jump (6.46 meters) and ranks second all-time in the 60 (7.28 seconds) and the 200 (23.53 seconds).
This year's NCAA outdoor championships started Wednesday in Eugene, where Seaman is one of nine competitors from UVA, along with Ethan Dabbs (javelin), Yasin Sado (3,000-meter steeplechase), Claudio Romero (discus), Jacob Lemmon (discus) and Owayne Owens (triple jump) on the men's side and Helena Lindsay (3,000 steeplechase), Maria Deaviz (shot put) and Ashley Anumba (discus) on the women's.
Dabbs, a senior, placed second and Sado, a sophomore, finished 14th in their respective events Wednesday night.
As the only sprinter in the Virginia contingent training for the NCAA meet, Seaman has had an opportunity to strengthen relationships with teammates who compete in other events. For most of the year, they train separately but pull for each other.
"We all have our separate groups—sprints, jumps, and distance—but I feel like we've come together more this year and made sure that we're really into being a team," Seaman said. "even outside the track. I feel like we've kind of grown over the year."
Last June, at the end of her second year at UVA, Seaman ran on two relays (4×100 and 4×400) and placed ninth in the long jump at historic Hayward Field in Eugene. She ended her indoor season this year at the NCAA championships in Birmingham, Ala., where she ran the 440 in the distance medley relay to help the Cavaliers earn first-team All-America honors with a seventh-place finish. (Also on the relay were Alahna Sabbakhan, Mia Barnett and Margot Appleton.)
Seaman is running the 200 this time in Eugene. The semifinals are Thursday night and the finals are Saturday night.
"That's her baby," Bennett said of the 200. "That's the one she loves most."
She'd hoped to be competing in the long jump in Eugene, too, but Seaman failed to qualify for NCAAs this year. She's won three ACC championships in that event: one outdoors (2021) and two indoors (2020 and 2021.)
"I'm fine physically," Seaman said. "It was just a mental thing. I've just hit a mental block at this point with long jump. It just hasn't been coming as easy as it has been in the past."
As a sprinter, though, she's peaking. At the NCAA East Regional last month in Bloomington, Ind., she set the school record in the preliminary heats with her 23.06. She ran even faster in the finals, 23.00, but that was wind-aided.
"I feel really good about running," Seaman said. "I feel like making [NCAAs] for an individual event as opposed to a relay is different. Making it for the relays is really great but making it by yourself and on your own is something I'm proud of."
In March 2020, Seaman and four UVA teammates were in Albuquerque, N.M., for the NCAA indoor championships when the COVID-19 pandemic shut down college sports. She made her debut in Eugene last year and, after the NCAA outdoor meet, stayed there to compete in the long jump at the U.S. Olympic Trials.
"That was even more of a step up from NCAAs," Seaman recalled. "It was crazy. I saw these people that I [usually] see onIy on Instagram or whatever."
She laughed. "I saw [Olympian] Allyson Felix in the flesh. She walked by me and I was like, 'Oh my God, that's Allyson Felix.' "
Eugene is known as TrackTown USA, and "everybody and their mom comes out watch [big meets]," Seaman said. "It's a different atmosphere. You see a lot more faces there, big names and big faces that you wouldn't really see anywhere else."
Her familiarity with Eugene will help her this week, Seaman believes. "I feel a little bit more prepared," she said. "I know what the track feels like, and I kind of know what I'm going into."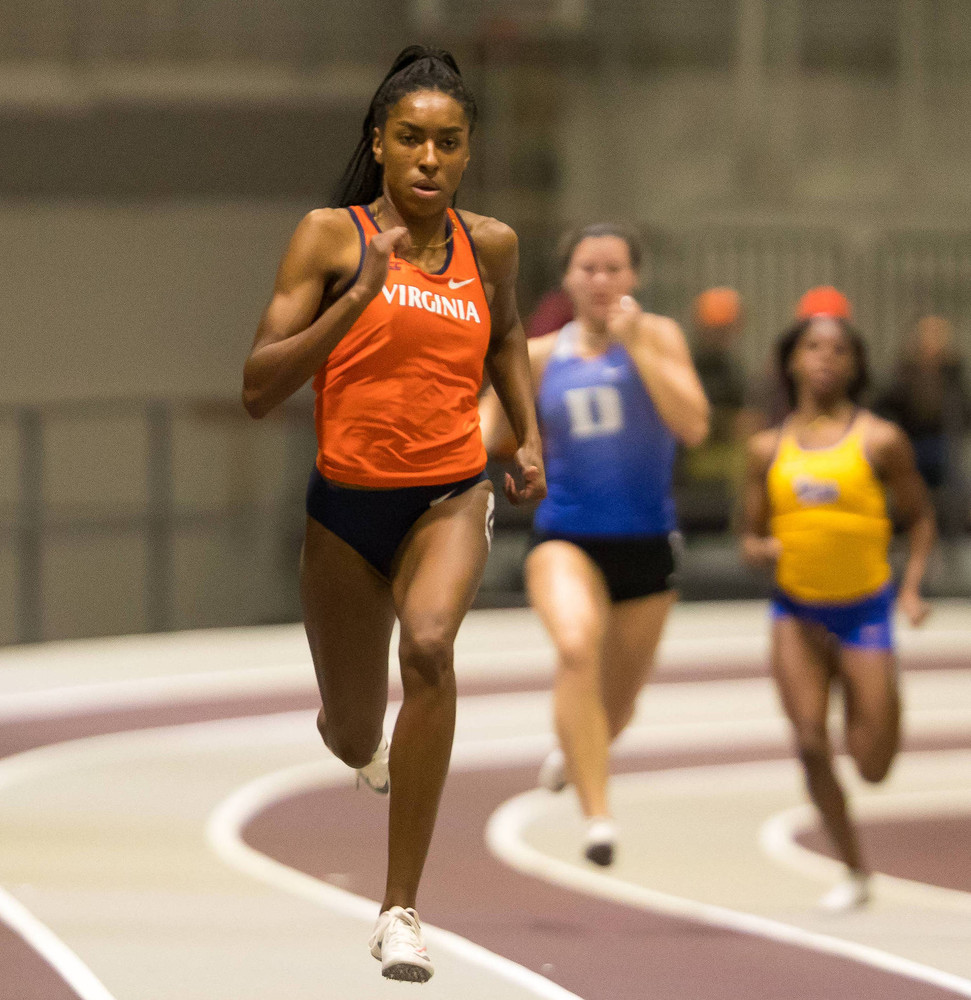 A graduate of McDonogh School in the Baltimore area, Seaman has distinguished herself academically at UVA as well. She recently completed her first year in the prestigious McIntire School of Commerce, where her concentration is marketing.
Balancing the Comm School and track & field can be challenging, Seaman acknowledged, but "it kind of got to a point where it just became second nature, because I feel like my group would always kind of work around me. I would be like, 'Oh, my practice time is from 2 to 5,' and we'd just meet later, so I feel like it just got easy after a while."
After the Hoos return from Charlottesville, Seaman will head to Hershey, Pa., where she has a marketing internship.
"I guess I'm not going to really be doing any training over the summer," she said. "That's like my break time."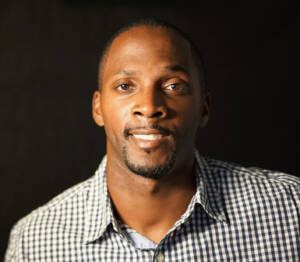 Bennett, who was an All-America hurdler at the University of Georgia, was hired at UVA last fall. Among those who observed his Zoom interview was Seaman, and she later shared her opinion of Bennett with Vin Lananna, the Wahoos' director of track & field and cross country.
"He's a great guy," Seaman said of Bennett, whose teammates at Georgia included Martin Maric, who's had an incredible run as throws coach at Virginia.
"He's really goofy, but he's just really supportive, I feel like," Seaman said. "He never lets me get down on myself or doubt myself or anything like. If you need to talk, he just always knows the right thing to say. He's a great coach."
Bennett was eager to tutor Seaman. "With her talent mixed with her work ethic, I knew she could definitely do something special things on the running side of things," he said.
Mario Wilson coaches Seaman in the long jump, and he and Bennett work together to coordinate her training schedule.
"The regular sprinters on the team, they train 100 percent [on sprints], from the fall all the way through the spring," Bennett said. "Jada has to split time, so she does half jumps, half sprints. And then if she's tired, I typically adjust more on my end. That way she can have fresh legs."
In Bloomington, Seaman ran the 100 in 11.43. That wasn't fast enough to earn her a trip to Eugene in that event, but "it gave her more of a push," Bennett said. "Whenever she doesn't do well in the long jump or the 100, she kind of gives us all that look, and we know that something special is about to happen in the 200.
"I wasn't rooting for her to not do well in the 100, but I also told her, 'You've got one more shot at this thing,' and she clicked off that 23-flat [in the 200], so it was good."
Seaman's goal at NCAAs is to break 23 seconds in the 200. "I feel like if I do that, then everything else will start falling into place," she said. "I'll make the finals and things like that."
Bennett is confident Seaman will lower her record time in the 200 this week, and he expects her to run 11.1 or 11.2 in the 100 next year. He told her as much recently, Bennett said, "and then I took the opportunity to sneak in, 'Well, if you really want to make some crazy noise, then you're definitely hands down a 52- to a 51-second 400 runner.'
"We'll put the prayers out there for that one. One thing I will say about Jada is she will say, 'No, Coach, that's not it,' but she always toes the line. She always trusts me. If I'm saying, 'Hey, this 400 is what's going to help your 200,' then she'll do it."
To receive Jeff White's articles by email, click the appropriate box in this link to subscribe.