By Jeff White (jwhite@virginia.edu)
VirginiaSports.com
CHARLOTTESVILLE — He grew up in New York, and that will always be home for Ty Jerome, whose parents still live there. But the affection he developed for this college town during his three years at the University of Virginia has only grown since Jerome left for the NBA in 2019.
"This is definitely my second home," Jerome said before a recent workout at John Paul Jones Arena.
A 6-foot-5 guard who's heading into his third season with the Oklahoma City Thunder, Jerome has rented a house in Albemarle County, and he plans to be here at least until the middle of the month. He'll be working out with UVA alumnus Damin Altizer, the founder and CEO of DR1VEN Training, as well as with Mike Curtis and Kenny Szabo.
Curtis is the longtime strength and conditioning coach for Virginia men's basketball, and Szabo is the director of sport performance at ADAPT, a training system Curtis created. That head athletic trainer Ethan Saliba is always nearby at JPJ adds to Charlottesville's appeal for Jerome, who has one year left on his deal with OKC.
"With this being a contract year coming up, I just feel like there's no better place to focus in and get better than where I took my biggest leap as a basketball player, from my second year to third year in college," Jerome said.
He might end up keeping a year-round residence in the area. He learned last summer, Jerome said, that "it's a lot easier when you're in one place, because so much of our season is traveling that I kind of like to rest and be in one place to work out and have peace and quiet. I like that here."
He won't be playing for the Thunder's entry in the Las Vegas Summer League next month, but he and the team's other veterans "will be in Vegas," Jerome said, "and we'll play pickup for a few days. But other than that, I'm just working out every day. The weight room is going to be a big aspect for me, as it is every summer."
This week, he's been focused on the second annual Ty Jerome Basketball Camp, which he and Altizer held at Charlottesville High School. The camp, for boys and girls ages 8-14, had about 50 more campers than in 2021, but its purpose didn't change.
"It's more about making sure everybody has fun," said Jerome, whose sister Maya was a camper, "than kind of really locking in and being super instructional and detailed and giving lectures and speeches and watching film and all that stuff."
Those assisting at the camp included Jerome's brother, Kobe, and former UVA players Jack Salt, who flew in from New Zealand, and Grant Kersey.
Salt and Kersey were among Jerome's teammates when Virginia won the NCAA title in 2019. Two other players from that team—De'Andre Hunter and Kyle Guy—are expected back at JPJ this summer, as is Devon Hall, whose final season at UVA was 2017-18.
"So I think most of our team will be back," Jerome said.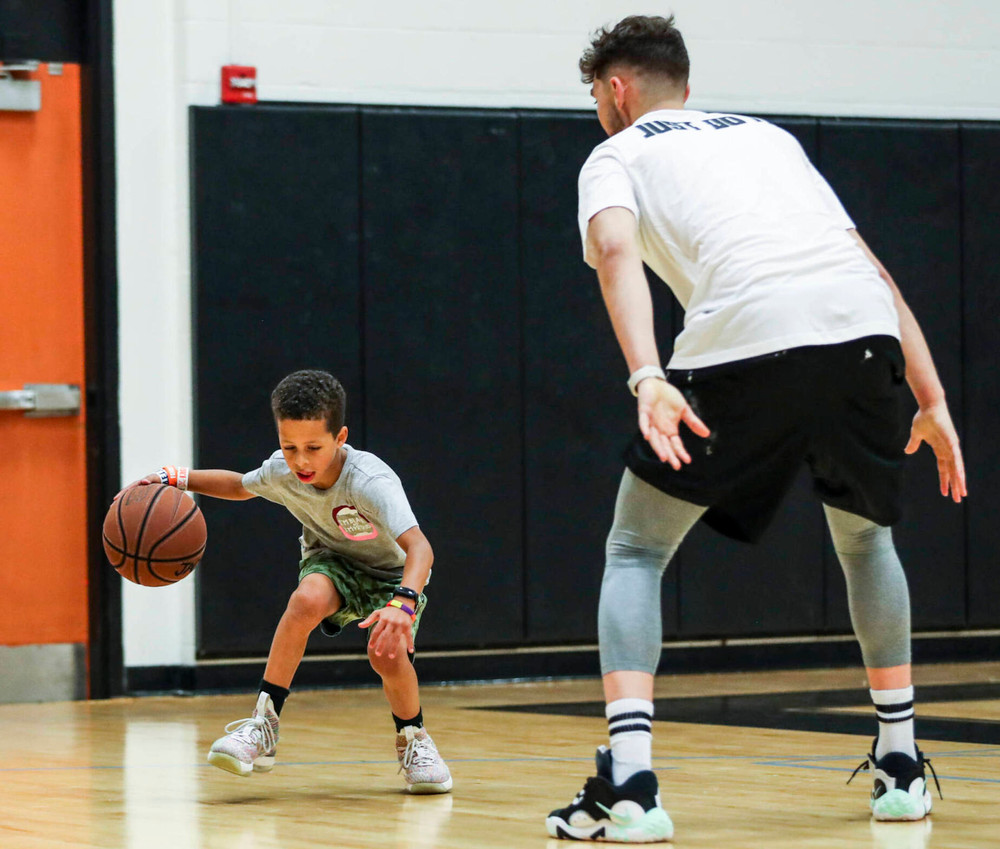 The 24th pick of the 2019 NBA draft, Jerome played 31 games for Phoenix as a rookie. The Suns traded him to the Thunder in November 2020. He's played in 81 games, with five starts, for OKC over the past two seasons. He averaged 7.1 points and 2.3 assists and 16.7 minutes per game in 48 appearances this season.
"It's been ups and downs," Jerome said of his NBA career. "Every year I've kind of had to deal with a few injuries, but it's been a great learning experience so far."
A sports hernia ended his 2021-22 season in early March. Jerome had been playing with the injury for most the season, and "then it got to a point where I just had to kind of go take care of it," he said. "But I'm back now and I feel better than I did before the surgery."
His injuries have only heightened Jerome's appreciation of the importance of staying healthy.
"One hundred percent," he said. "That's probably the reason I'm going to spend most of my time here, because of MC and Kenny and Ethan. Diet is gonna be a big focus as well, so making sure I do everything in my power to stay healthy is going to be another focus of this summer."
It wasn't the case when Tony Bennett took over as head coach after the 2008-09 season, but Virginia is now well-represented on NBA rosters. Among the former Cavaliers who've played in the NBA in the recent years are Jerome, Guy, Hunter, Hall, Mamadi Diakite, Anthony Gill, Malcolm Brogdon, Joe Harris, Trey Murphy III, Sam Hauser, Jay Huff and Justin Anderson.
To cross paths with other Hoos in the NBA "doesn't get old," Jerome said. "Even getting to play against guys that I didn't play with [at UVA], like Malcolm, like Joe, it's really cool, because I remember watching those guys when I was committed here in high school. And then of course playing against Dre and Kyle, those are obviously special moments for us too. And I got to play with Mamadi again this year. So that was pretty cool, too."
Diakite, who's now a free agent, played in 13 games for the Thunder this season. "It's not often that [college teammates] play together in the league," Jerome said. "So that was definitely cool. It's something we didn't take for granted."
Jerome keeps up with the Cavaliers from afar.
"I know every night they play," he said. "[NBA teams] play a lot, so if I have a game I obviously don't watch, but if we're off, I'll watch. If we're on the road and we're off, I'll sit in the [hotel] bed and watch the game.
"I remember where I was, in Houston, when we had that loss to Ohio [in the 2021 NCAA tournament]. So I follow it pretty closely. This is definitely a second home and this is family to me, Coach Bennett, the whole staff."
Two players from the 2018-19 team are still in Bennett's program: Francisco Caffaro and Kihei Clark, a point guard whom Jerome mentored that season. "So I'm still locked in and try to talk to him every now and then too," Jerome said.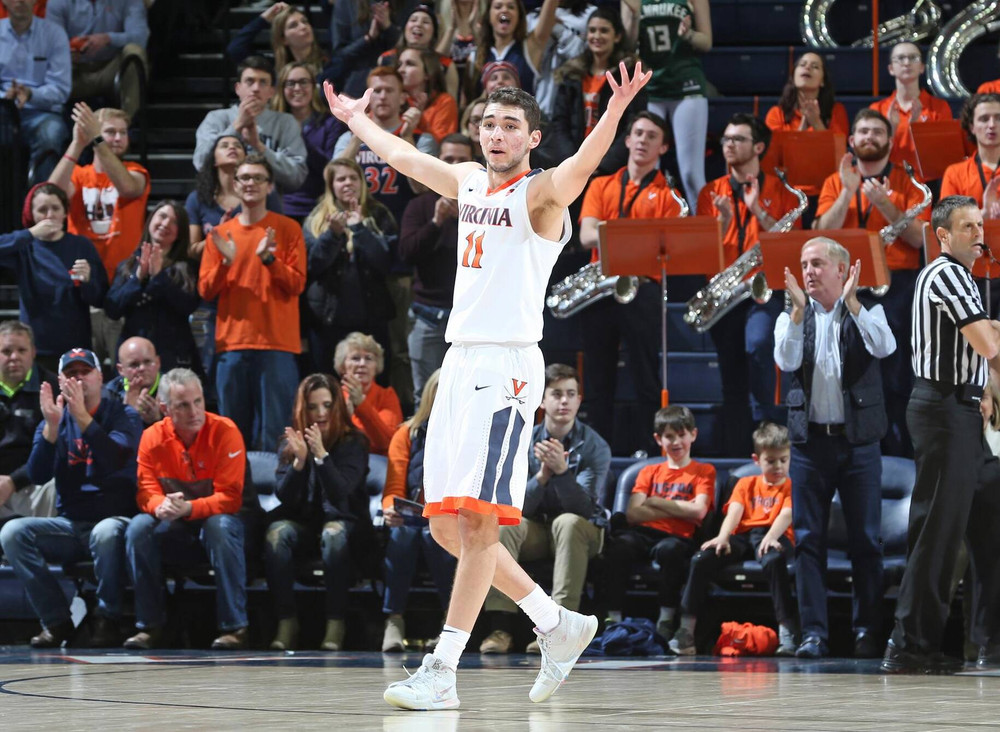 Sitting in the players' lounge at JPJ, he marveled at the remodeled and expanded weight room down the hall.
"It's bigger than our weight room [in Oklahoma City]," Jerome said. "It's bigger than most NBA weight rooms, and it's definitely the same in terms of all the equipment they have in there. So it's probably nicer than most NBA weight rooms I've seen."
Jerome arrived at UVA as an unheralded recruit. Six years later, he's preparing for his fourth NBA season.
"Not a lot of people—not even in this profession, but any profession—really get to grow up and live out their childhood dream," Jerome said, "and understanding that I'm able to do that is the coolest part about it. But then, I don't always have time to reflect, because I'm trying to constantly get better and just live in the moment. I'm not looking back where I came from a lot. I'm not looking ahead to the future a lot It's just about getting better every day. But that in itself is the coolest part about it too, because my job is to wake up and get better at basketball."
To receive Jeff White's articles by email, click the appropriate box in this link to subscribe.