By Jeff White (jwhite@virginia.edu)
VirginiaSports.com
ROME, FLORENCE AND RAPALLO, Italy — On the 10-hour flight from Milan back to the United States, University of Virginia head coach Tony Bennett peered over Isaac Traudt's shoulder Saturday and saw the 6-foot-10 freshman watching "Gladiator."
Two weeks ago, Italy's rich history was a topic out of a textbook for most members of the UVA men's basketball program, and "Gladiator" was simply an entertaining film. No longer. Not after a 10-day tour that included visits to the Colosseum, the Vatican, the Pantheon and the Jewish Ghetto in Rome, and to the Duomo in Florence, with stops in the Tuscany countryside and the Italian Riviera mixed in.
"Now they can say, 'I was at that place' or 'I know what they're talking about,' " said Bennett, who first visited Italy in 2000. "It's amazing. This was my second time here, and I'm still blown away at the magnitude of this and the significance of it and how it's shaped our modern culture, good and bad."
This is Bennett's 14th year at the University, and during his tenure he's taken the Wahoos to Europe three times. In 2012 they visited the Netherlands, Belgium and France, and four years later they toured Spain. Like the 2012 and 2016 tours, the trip to Italy highlighted the logistical brilliance of Ronnie Wideman. UVA's associate athletics director for basketball administration/operations, Wideman helped keep a large group of players, coaches, support staffers and family members on schedule.
The traveling party included Isaiah Wilkins, a graduate assistant for the Cavaliers. He went on the 2016 tour as a player and came back from Spain a changed man.
"That trip has a special place in my heart," Wilkins recalled, "obviously because of the memories I made with teammates, but for me it was also the birth of wanting to play overseas, having that experience, seeing Spain and seeing the European lifestyle."
Wilkins played professionally in New Zealand, Poland and Germany before returning to UVA last year to join Bennett's staff. In Italy, Wilkins saw UVA's current players bonding the way he and his teammates had in Spain.
"We were together all the time, joking, laughing, playing around and all of that stuff," Wilkins said. "I think that started in Spain for us, and I think it'll be same for these guys [with Italy]."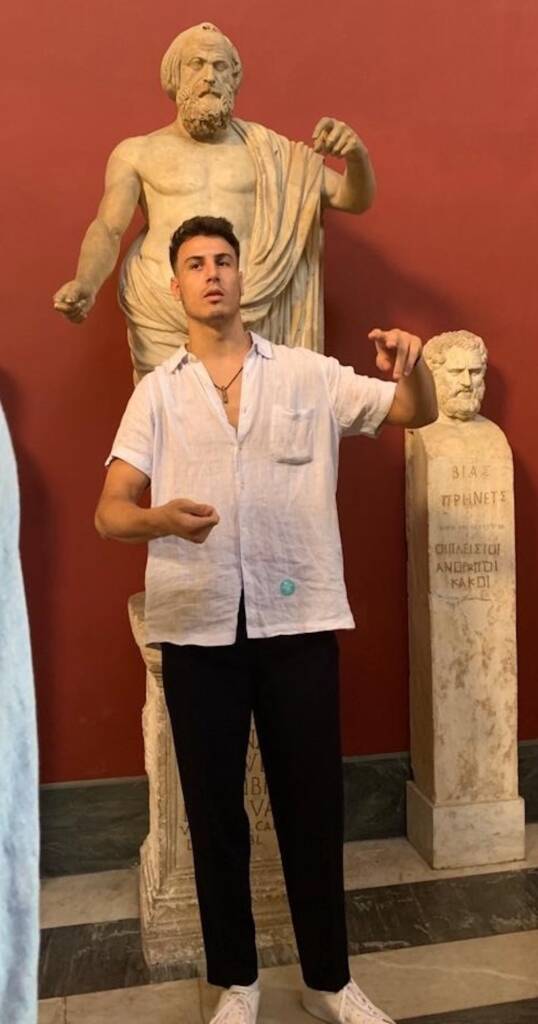 On this tour, the Cavaliers stayed in three cities—Rome, Florence and Rapallo—and played four games, three of which they won. The first two, against Italian teams Stella Azzurra and Orange1 Basket in Rome and Florence, respectively, were blowout victories for Virginia.
The competition level increased dramatically for the final two games. Both were played near Rapallo, in Santa Margherita Ligure, against Basketball Club Mega MIS, a professional team from Serbia whose starters include NBA prospects Malcolm Cazalon and Nikola Djurisic.
Mega MIS humbled UVA on Thursday night, winning 92-73. On Friday, the Cavaliers avenged that defeat, winning 94-87 in double overtime.
"The trip was wonderful in terms of all the things we experienced," Bennett said, "and even basketball-wise. We wanted to play this kind of competition."
On their final day in Rapallo, the Cavaliers prepped for the rematch by taking a boat cruise along the coast. They saw Portofino, including the villas of famed designers Giorgio Armani and Dolce & Gabbana, and stopped to swim at the Bay of San Fruttuoso.
"You feel like you're in a movie," Bennett said of the setting.
Under NCAA rules, a team that's going on tour is allowed 10 additional summer practices. Virginia has five newcomers on its 2022-23 roster—graduate transfer Ben Vander Plas and freshmen Isaac McKneely, Leon Bond III, Ryan Dunn and Traudt—and they've benefited from the extra practice time, as well as the games and cultural experiences in Italy.
"The guys that were already in the program, they've been through so many games and events and things where they're spending time hanging out," Bennett said, "but for our first-years and Ben, I think that was really valuable to indoctrinate them. I think it definitely made them feel more comfortable around the whole group. Sometimes there's a little feeling-out process, but that's been sped up."
Vander Plas agreed. He spent five years at Ohio University, where he was an All-Mid-American Conference selection, before transferring to UVA.
"In the summers, you don't get a ton of true practices like that," Vander Plas said, "so to get 10 of those was really big, and then a big part of the trip is being able spend time with the guys, continuing to get to know them and get closer to them."
An extrovert who's nearly six years older than Bond, the youngest player on the team, Vander Plas has made a seamless transition to his new surroundings.
"From day one, I've really just fit in a lot with the guys," Vander Plas said, "through the summer and the locker room stuff, practicing and hanging out with them, and then obviously this trip is just one more step."
Two players remain from the UVA team that won the NCAA title in 2019: fifth-year seniors Kihei Clark and Francisco Caffaro.
The tour, Clark said, gave the Hoos "more time to gel together and just grow as a team and bond. I think it'll of course be beneficial on the court, and if we're getting closer off the court it will help on the court as well."
For most of the players, this was their first visit to Europe. The Isaacs—McKneely, a guard from Poca, W.Va., and Traudt, a forward from Grand Island, Neb.—were in that group.
"Forget the basketball part of it," McKneely said. "Everything about this trip has just been amazing, and I'm just so thankful that I get to be a part of this program and get to come to a place like Italy and be with my buddies. I've been making big bonds with them, and this trip has allowed us to come more together. It's just been awesome. I'm so thankful."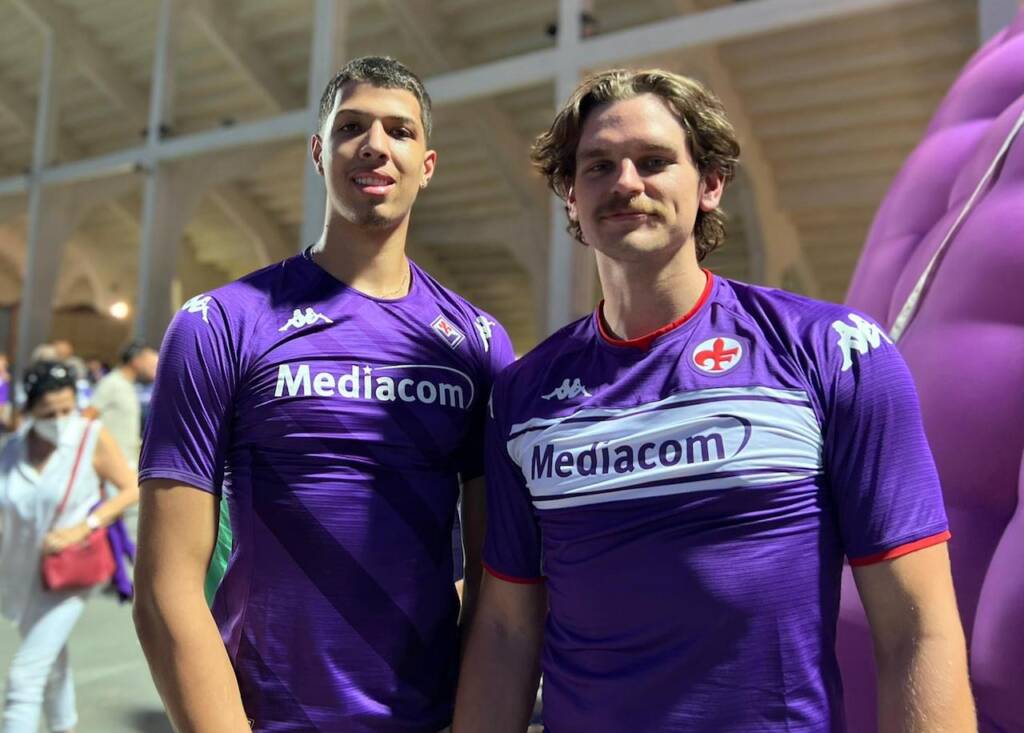 Redshirt junior Kadin Shedrick, one of the Cavaliers' standouts in Italy, said the "team feels so much tighter already than it did last year. The first-years already feel super comfortable. I remember when I was a first-year, I didn't feel comfortable until I don't know when. But they're already accustomed to all of us, and that aspect is really important, the chemistry, and then basketball-wise I think this will be a great foundation [for the coming season]."
The Hoos' non-conference opponents for 2022-23 will include Baylor, Michigan and Houston, and the experience they gained in Italy will help them prepare for those tests, Bennett said.
"We'll probably take a little bit of time off [this week], but it just gives guys a feel," he said. "There's depth and there's competitiveness, which is a good thing, and it'll challenge guys. Even though it wasn't huge game experience, it still helps those new guys get in sync, and then some of the other guys, too, because we're doing a few different things. So I think it was really valuable."
An ocean away from Charlottesville, the Hoos nonetheless had supporters at each game in Italy, and not only members of their traveling party.
UVA alumnus Scott Grimmer was in the stands for all the games in Italy, just as he'd been for all the games in Spain in 2016.
Grimmer now lives in Brazil. The Cavaliers' cheering section in Italy also included Charlottesville resident Caroline Darney, a UVA alumna who was vacationing in Italy, and UVA graduates Ron and Megan Murray, who live in the quaint village of Pickering, England. The Murrays saw the Hoos play in Spain, too.
And then there were the local boys in Santa Margherita Ligure who adopted Virginia as their team. They added a welcome touch to UVA's games against Mega MIS with their chants of "De-fense! De-fense!"
The gyms in Italy weren't air-conditioned, which made for some sticky evenings, but that was a minor inconvenience for a team enjoying an unforgettable trip. The weather, for the most part, cooperated in Italy, and even the exhausting travel days didn't dampen the Cavaliers' spirits.
"This is one of the best experiences of my life, just being out here with my guys, my coaches, basically my new family now," junior guard Reece Beekman said. "Everything was a blessing just to be out here. I just can't thank the staff and the University enough for making this happen for us."
Everywhere the Hoos turned on their trip, it seemed, they saw friendly faces. On Thursday, Bennett was reunited with a player he'd coached at Washington State, Nikola Koprivica, who's also one of Wideman's good friends.
On Saturday, the Hoos bused from Rapallo to Milan for their flight back to the U.S. Waiting to greet them inside Malpensa Airport was former UVA great Travis Watson, who's now married and living in Italy.
"What we got to experience, I know our young men and all of us who are on this trip will never forget it," Bennett said. "It was remarkable."
To receive Jeff White's articles by email, click the appropriate box in this link to subscribe.