Virginia Cavaliers Official Athletic Site
Dean Kampschror
Falls Church, Va.
Hometown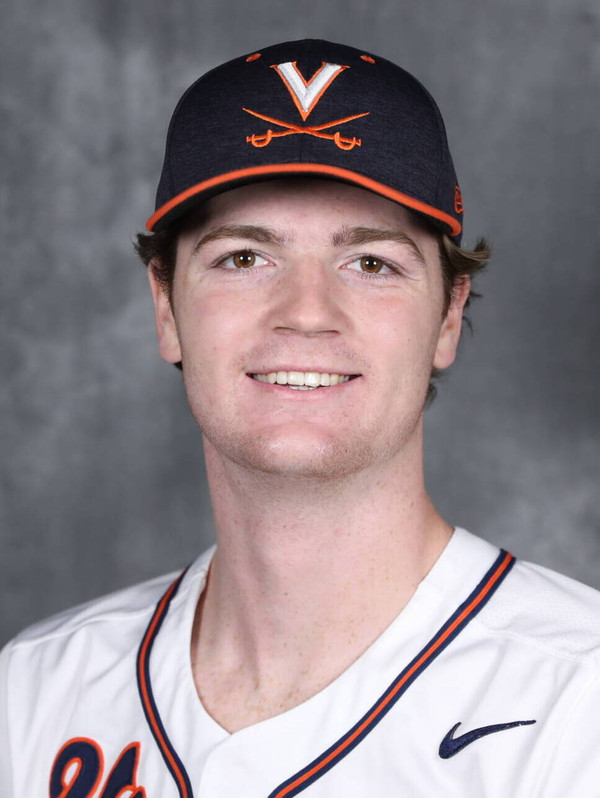 Dean Kampschror Pronunciation
2022
• Did not see action as a true freshman.
JUSTICE HIGH SCHOOL
• A three-sport athlete at Justice, playing football, basketball and baseball
• Ranked the No. 4 overall left-handed pitcher in the state of Virginia according to Perfect Game
• In 14 games his senior year slashed .541/.684/.871
• A two-time All-Occoquan Region selection
• 2021 preseason All-Americans by the National High School Baseball Coaches Association
• On the football field, was a two-time All-National District selection and a two-time All-Occoquan region honoree at wide receiver.
• Earned All-National district defensive teams honors and was a Second Team All-National District selection in basketball
• Played travel ball for the Molina Stars (2018-20)
PERSONAL
• Born in Fairfax, Va.
• Son of John and Susan Kampschror
• His older brother Davis attends UVA and also has a younger sister Reagan
• His father John pitched for the Cavaliers from 1981-84, a four-year letterwinner. He led the Cavaliers pitching staff in wins in 1982 and 1983, in appearances in 1982, innings pitched in 1983 and ERA in 1981. Won a total of 16 games on the mound for UVA.