Virginia Cavaliers Official Athletic Site
Thomas Colucci
Seton Hall Preparatory School
High School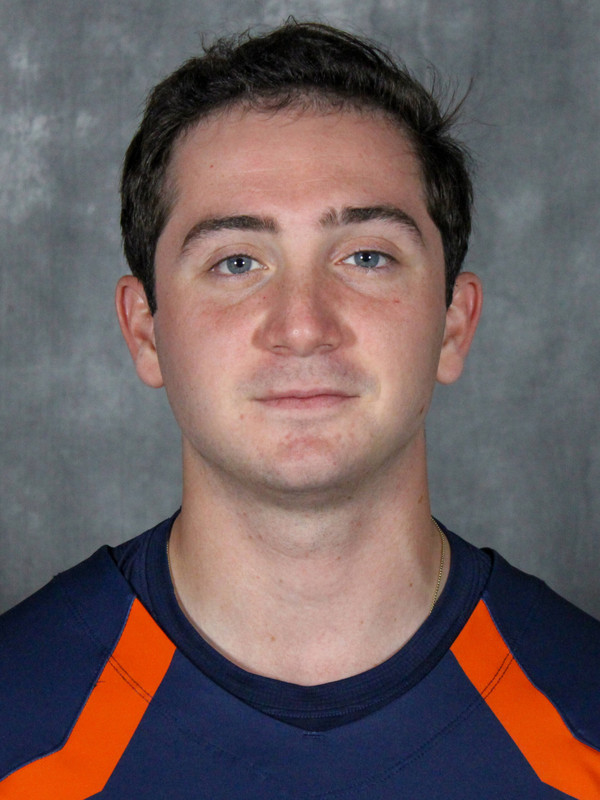 AT COLGATE (2020-23)
2023
Appeared in 11 games and led the team with 51 ground balls
Went 84-of-172 (.488) at the faceoff X and recorded six goals and one assist
Finished sixth in the Patriot League in ground balls per game (4.64) and ninth in faceoff percentage
Went 13-for-19 at the faceoff X and had one goal and one assist against Lafayette (March 18)
Scored a pair of goals against No. 7 Army (April 8)
2022
Recorded a .571 faceoff win percentage (144-for-252) and tallied 90 ground balls in 12 appearances
Scored one goal and dished out five assists on the season
Finished third in the Patriot League in ground balls per game (7.50) and face off percentage (.571)
Led the team in ground balls in all 12 appearances
Patriot League

Faceoff

Specialist of the Week (March 21)
Went 18-fof-21 at the

faceoff

X and scooped a career-high 12 ground balls against Lafayette (March 19)
Later tied his career high of 12 ground balls mark later in the season against Loyola (April 23), while also notching a goal and an assist
2021
Achieved a .538

faceoff

win percentage (100-of-186) and tallied 50 ground balls in eight appearances
Finished the season with two goals and one assist for three points
Finished third in the Patriot League in ground balls per game (6.25)
Won 16 his 22 faceoff attempts against Boston U (May 4) in the Patriot League tournament quarterfinals
Scored his second goal in Patriot League semifinals at Lehigh (May 7)
Went 19-of-23 at the faceoff X against Holy Cross (March 6)
Posted a 15-of-23 effort with eight ground balls in 10-9 road victory over

Bucknell (April 3)
2020
Went 3-of-9 at the faceoff X in three appearance
Season was ultimately canceled due to the onset of COVID-19
Patriot League Academic Honor Roll
HIGH SCHOOL
Attended Seton Hall Preparatory School in West Orange, N.J.
Team captain his senior season
Won 250 of 340 faceoffs as senior
Won 641 of 873 in his high school career
U.S. Lacrosse All-American
First Team All-State selection
First Team All-Fitch Pitt Conference
Msgr. Daly Award as Seton Hall Prep's Most Outstanding Athlete
Helped Pirates to back-to-back Non-Public A runner-up finishes.
PERSONAL
Parents are Mike and Anne Colucci
Has one brother
Played club lacrosse for Steps Lacrosse
Captain of ice hockey team
Seton Hall Prep Ambassadors Program
Wounded Warrior Project
Pursuing a master's degree in Commerce