Virginia Cavaliers Official Athletic Site
Justin Armistead
Assistant AD for Baseball Administration
Position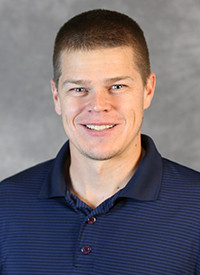 Justin Armistead is in his eighth season as the Assistant Athletics Director for Baseball Administration.
This is Armistead's second stint with the Virginia baseball program. Armistead was a member of the UVA baseball program for two of his years as an undergraduate, where his duties ranged from bullpen catcher to assisting with camps. He then served as the Director of Baseball Operations for two seasons before becoming a financial advisor with Virginia Asset Management.
Armistead returned to UVA in August 2011 as the Director of Event Management and served as the primary event manager for several sports.
Armistead's responsibilities include overseeing administrative functions of the baseball program, including managing the operational budget. He played a pivotal role in the $18.6 million dollar Davenport Field Expansion that began in June of 2017 and concluded at the beginning of the 2018 season. He also serves as the primary baseball contact for various constituencies throughout the athletics department as well as external groups.
Armistead graduated in three years from the University of Virginia in 2008 with a bachelor's degree in economics.
A Halifax, Va., native, Armistead and his wife, Jessica, live in Charlottesville with their daughter, Finley, and son, Rory.