Virginia Cavaliers Official Athletic Site
Colin Tuft
James Madison
High School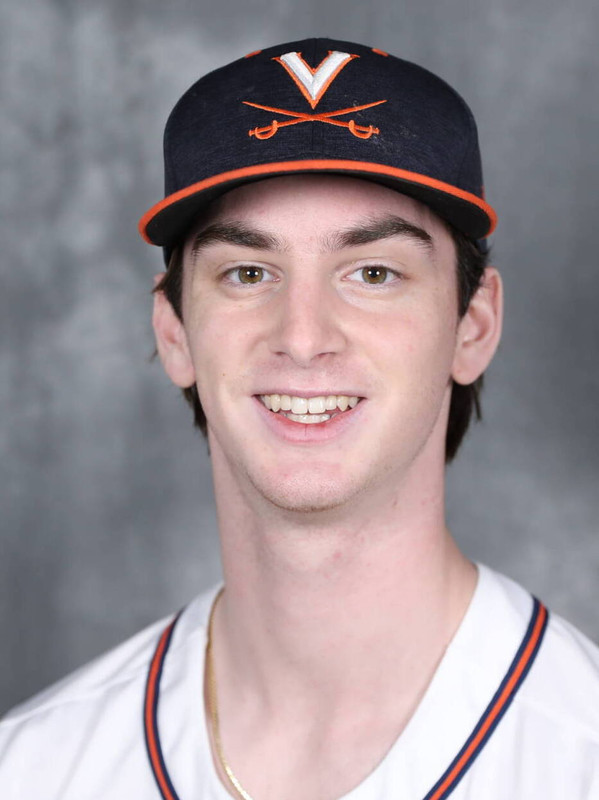 Colin Tuft Pronunciation
2022
• Appeared in 37 games and made 23 starts (17 in LF and six at DH).
• Batted .292 (28-for-96) with a double, two triples, a home run and 15 RBI on the season
• UVA went 17-6 in games he started
• Started nine of the first 11 games of the season and scored a run in each of those nine starts.
• Recorded his first collegiate hit in his first collegiate start, a single to right field in his fourth at bat against Gardner-Web on Feb. 19.
• Reached base four times and collected season-highs in runs (3), hits (3) and RBI (3) in 15-3 win over Towson on March 22.
• Responsible for five runs in a 13-9 victory over Georgia Tech on April 2, scored two and drove in three.
• Went 2-for-4, hit his first collegiate home run and made a diving catch in left field on April 22 against North Carolina.
• Listed on the ACC Academic Honor Roll
•  Was the overall champion for position players in UVA's Iron Cavalier competition (Fall of 2021), the program's offseason conditioning program.
JAMES MADISON HIGH SCHOOL
• Helped James Madison win the 2021 Virginia Class 6 state championship
• As a senior hit .549 with three homers, 30 RBI and 15 stolen bases
• Named to the 2021 NOVA Baseball Magazine "NOVA Nine" Team
• Was a first team All-District, first team All-Region and a first team All-State selection
• Was a wide receiver on the JMHS football team who won the 2021 Northern Region Championship
• Played travel baseball for the Molina Stars with current UVA teammate Dean Kampschror
PERSONAL
• Born in Fairfax, Va.
• Son of Laurel & Bryan Tuft
• Has two siblings, Heather and Carter
• Recipient of the 2022-23 Timothy and Diane Naughton Bicentennial Scholarship