Virginia Cavaliers Official Athletic Site
Luke Schauer
Washington, D.C.
Hometown
St. John's College
High School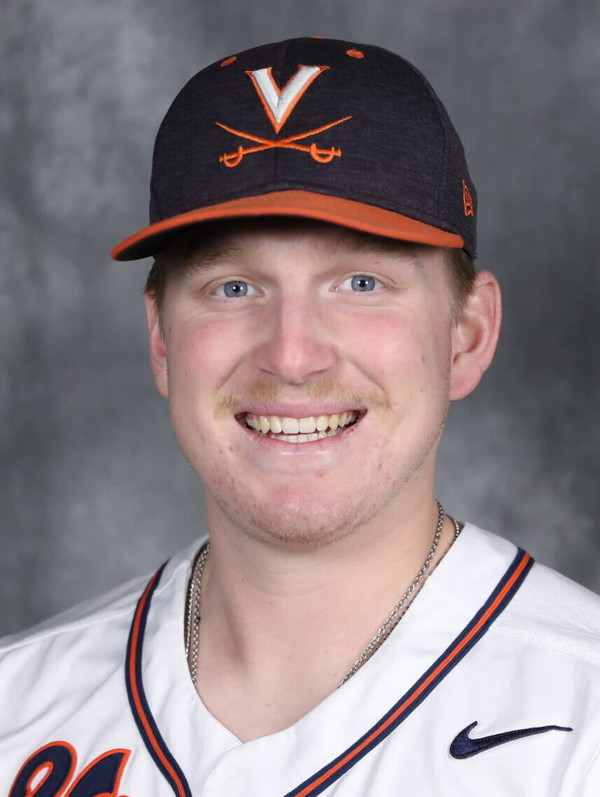 Luke Schauer Pronunciation
2022
• Made one appearance, 1.2 innings against NJIT (Feb. 20) where he struck out five of the six batters he faced.
• Sat out the rest of the season with an injury.
• Listed on the ACC Academic Honor Roll.
2021
• Appeared in 16 games, all out of the bullpen
• Logged 11.1 innings, struck out 16 batters and allowed six earned runs
• Allowed six of his 14 inherited runners to score
• Made his collegiate debut against UConn on Feb. 20
• Struck out a season-high three batters in 1.1 innings pitched against VMI on Feb. 23, his second appearance of the season
• Matched his season-high by fanning three batters in 1.1 innings against Liberty on April 27
• Listed on the ACC Academic Honor Roll
ST JOHN'S COLLEGE HIGH SCHOOL
• Three year varsity baseball letterwinner and served as a team captain his senior year
• Top-ranked LHP and No. 2 overall player in DC according to Perfect Game
• Helped St. John's to two Washington Catholic Athletic Conference championships and one DC state Championship
• Earned First Team All-DC State honors and a Washington Post All-Met honorable mention as a junior
• Led his team in saves as a sophomore with four and had a team-high 43 strikeouts and six wins his junior season
• Played travel baseball for the Diamond Skills Dodgers (2013-2019)
PERSONAL
• Born in Washington, D.C.
• Son of David & Krista Schauer
• Has two older brothers, Adam and Zach
• His father David played college baseball at Liberty University
• An Environmental Thought and Practice Major with a Leadership Minor