Virginia Cavaliers Official Athletic Site
Jazmin Horne
Director of Basketball Operations
Position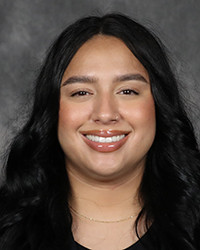 Jazmin Horne comes to UVA after serving as the director of basketball operations and multimedia at Temple under head coach and Virginia alumna Tonya Cardoza. With the Owls, Horne was responsible for the coordination of travel, assisting with the oversight of the budget, creating content and graphics for recruiting and the recruiting social media pages, and oversight of general basketball office operations. Additionally, she volunteered on the Title IX committee planning events and strategic marketing to celebrate the legislation's 50th anniversary.
In her hometown of Seattle, Washington, Horne served as the facilities administrator for Qumolo, Inc., where she organized and coordinated travel logistics for multiple groups, managed expense reports and oversaw facility budgets. During this time, Horne also worked for BAR Digital in Sports Marketing and Community Relations.
Horne worked with the women's basketball program at Bellevue College as an assistant coach for the 2017-18 season. During her stint at Bellevue, Horne assisted in leading the Bulldogs to the Northwest Athletic Conference Final Four. Her other duties included scouting and recruiting potential players for the following season, scouting opposing teams before contests and creating content for various social media platforms.
Horne played basketball in college, beginning her collegiate career at East Arizona College where she led the Gila Monsters to a pair of NJCAA National Tournament appearances. She transferred to Saint Joseph's for her final two years.
Horne graduated from Saint Joseph's in 2017 with a B.S. in business administration in marketing. In 2022, she received her master's degree in communication management from Temple's Klein College of Media and Communication, where she also earned a certification in public relations.