No. 21 Virginia Men's Soccer Loses ACC Opener at Clemson, 2-0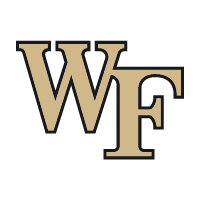 Next Game:
at Wake Forest
9/13/2013 | 7:00 PM
Sep 6, 2013
Final Stats | Twitter | Facebook
CHARLOTTESVILLE, Va. – The No. 21 Virginia men's soccer team gave up a pair of first-half goals in dropping its ACC opener at Clemson, 2-0, Friday evening at Historic Riggs Field in Clemson, S.C. Virginia (1-2, 0-1 ACC) had won its previous three trips to Clemson, with its last loss at Riggs Field coming in 2007.
The Tigers (3-0, 1-0) racked up a 13-6 advantage in shots and dominated in the first half when they piled up an 8-1 shots advantage. The second half was primarily played in the Clemson end as the Cavaliers pressed forward; UVa and Clemson each recorded five shots in the second half.
Virginia goalkeeper Jeff Gal (R-So., Bartlett, Ill.) made five saves, while Clemson keeper Chris Glodack was credited with three saves in picking up the shutout. Todd Wharton (So., Glen Allen, Va.) recorded a team-high three shots, including two on goal, for the Cavaliers.
Clemson held the decided possession advantage in the first half and took the first five shots of the match, putting three on goal, before scoring in the 27th minute. After a Virginia foul just a few yards outside the box, Thomas McNamara launched a shot which cleared the Cavaliers' wall and then skipped through the traffic in the box and past Gal in finding the far corner of the net.
The Tigers' lead ballooned to 2-0 in the 39th minute. After a UVa turnover Manolo Sanchez slipped a pass through the Cavaliers' defense and found a streaking Ara Amirkhanian, who quickly buried a one-timer from 15 yards out for the score.
UVa's Jordan Allen (Fr., Rochester, N.Y.) hit the post with a shot in the 66th minute in one of UVa's better scoring opportunities.
Virginia gets a week off before traveling to Wake Forest next Friday (Sept. 13). The Cavaliers return home Sept. 17 for an in-state battle with George Mason.