Virginia Rolls Past George Mason, 3-0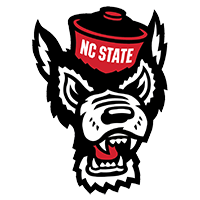 Next Game:
NC State
9/20/2013 | 7:00 PM
Sept. 17, 2013
Final Stats | Video Highlights | Twitter | Facebook | Instagram
CHARLOTTESVILLE, Va. – The Virginia men's soccer team controlled possession throughout as it rolled to a 3-0 victory over No. 23 George Mason Tuesday evening at Klöckner Stadium. The Cavaliers (2-3) handed the Patriots (4-1-1) their first defeat of the season while snapping a two-game losing skid.
"I think it was a good performance for us against a solid George Mason team," Virginia head coach George Gelnovatch said. "I think Mason is a playoff team. To be honest, we have been playing this level of soccer throughout the year. I think tonight we took some chances, we finished our chances and we were pretty resolute in defending. I think our perseverance and belief in ourselves showed through tonight."
Virginia received goals from each of their starting forwards, Ryan Zinkhan (Jr., Fredericksburg, Va.) and Darius Madison (So., Philadelphia, Pa.), while Brian James (So., Sunrise, Fla.) came off the bench and scored UVa's second goal. Madison tacked on an assist on Zinkhan's early goal.
The Cavaliers dominated possession while racking up a 17-6 advantage in shots. UVa put six shots on goal, while the Patriots recorded two shots on goal, both of which were stopped by Cavalier goalkeeper Jeff Gal (R-So., Bartlett, Ill.), who picked up his second shutout of the year. GMU keeper Steffen Kraus recorded three saves.
After breaking a scoring drought by tallying two goals in the final seven minutes on Friday night at Wake Forest, Virginia built on that momentum Tuesday. UVa opened the scoring in the 14th minute when Kyler Sullivan (Jr., Stafford, Va.) launched a high cross from the right flank to the far post, where Madison got a head on the ball, and in the scramble in front of the net, Zinkhan quickly touched it home. It marked Zinkhan's first score of the year and his first goal since Aug. 30, 2012, against California.
Nearly 10 minutes later, Zinkhan nearly added a goal but was denied when his short header clanged off the crossbar. George Mason found a similar fate in the 42nd minute, as Hugh Roberts' header from short range ricocheted off the crossbar in one of the Patriots' best scoring opportunities of the match.
UVa added a late goal in the first half, scoring with 1:21 remaining. After James slipped a short pass into the box, Bryan Lima (R-Jr., Boca Raton, Fla.) had his shot deflected by a GMU defender, but the ball caromed back over to James, who ripped a shot just under the crossbar from eight yards out for his second goal of the season.
The Cavaliers continued to pressure in the second half and scored in the 69th minute after Eric Bird (Jr., Virginia Beach, Va.) sent a long ball cross field, and Madison beat his defender down field to the ball. He juked a pair of defenders before sending a low strike to the far corner from 18 yards out for his first goal of the year.
Virginia plays its home ACC opener Friday when NC State comes to Klöckner Stadium for a 7 p.m. match.