Virginia Men's Soccer Posts 2-0 Win at No. 24 Syracuse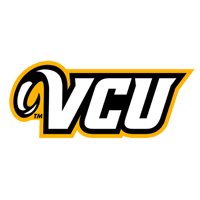 Next Game:
VCU
10/1/2013 | 7:00 PM
Sept. 28, 2013
SYRACUSE, N.Y. – First-years Jordan Allen (Rochester, N.Y.) and Riggs Lennon (Paradise Valley, Ariz.) scored first half goals to lead the Virginia men's soccer team to a 2-0 victory at No. 24 Syracuse Saturday night. The Cavaliers (4-3-1, 1-2-1 ACC) picked up their first conference win and first road win of the season with the result, while the Orange fell to 6-3-0 (1-3-0 ACC).
The Cavaliers wasted little time getting on the scoreboard, taking the lead in the sixth minute. Marcus Salandy-Defour (So., Kensington, Md.) sent a ball that Allen headed in for his second goal of the season. Virginia doubled the lead late in the half as Lennon put away a loose ball in the box for his second goal of the season in the 41st minute. The Cavaliers took that 2-0 lead into the break after outshooting the Orange 6-1 over the first 45 minutes.
The teams played a scoreless second half as the Cavaliers completed their second consecutive shutout and fourth clean sheet of the season. Sophomore goalkeeper Jeff Gal (Bartlett, Ill.) needed to make just one save to preserve the shutout.
Virginia had a 12-2 advantage in shots on the evening, including a 7-1 edge in shots on goal. The Cavaliers had a 5-3 advantage in corner kicks and each team committed 13 fouls.
Virginia returns home Tuesday to host No. 10 VCU. Game time at Klöckner Stadium is 7 p.m.