No. 23 Virginia Hands No. 2 Notre Dame First Loss, 2-0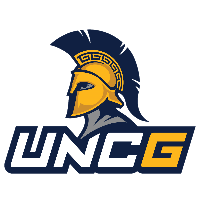 Next Game:
UNC Greensboro
10/29/2013 | 7:00 PM
Oct. 26, 2013
Final Stats | Twitter | Facebook | Instagram
CHARLOTTESVILLE, Va. – Darius Madison (So., Philadelphia, Pa.) scored a pair of goals to lift the 23rd-ranked Virginia men's soccer team to a 2-0 victory over No. 2 Notre Dame on Saturday afternoon at Alumni Stadium in Notre Dame, Ind. With the win in its first visit to Notre Dame, Virginia (7-3-4, 3-2-4 ACC) extended its unbeaten streak to 10 matches while handing the Fighting Irish (8-1-5, 5-1-3) their first-ever ACC defeat.
"We did a good job of knowing how they play and move and not letting them get into a rhythm," Virginia head coach George Gelnovatch said. "On the other side, we knew what we needed to do to get into a rhythm and were able to do that.
"We had a game plan and stuck to it. We worked extremely hard. We came into the game after tying the last three with some extra assertiveness, focus and tactical discipline. We felt like these past three ties, although we played well, we deserved a better result."
Madison recorded his first career multi-goal game as UVa became the first side to score two goals against Notre Dame this season. The Fighting Irish were one of three remaining unbeaten teams in the nation and are the highest-ranked foe UVa has taken down on the road since downing then-No. 2 Wake Forest 1-0 on Sept. 18, 2009.
Virginia goalkeeper Jeff Gal (R-So., Bartlett, Ill.) made three saves as the Cavaliers recorded their seventh clean sheet of the season. Notre Dame goalkeeper Patrick Wall made a pair of first-half saves. Virginia out-shot Notre Dame, 8-7, and took four corner kicks to two for the Fighting Irish. Notre Dame was called for four more fouls than the Cavaliers, 17-13.
While there were few big offensive opportunities on either side, Virginia capitalized on one late in the first half with a goal in the 43rd minute. Madison got past a Notre Dame and worked to the top of the box, where he slotted a low shot past Wall inside the near post for the score.
Madison struck again early in the second half with a goal in the 47th minute. After barreling his way into the right side of the box, he struck a short shot from a sharp angle from six yards, putting it over the left shoulder of Wall and just inside the near post. The goal was Madison's fifth of the year.
The Cavaliers buckled down defensively from there. UVa surrendered just three shots, including two on goal, in the second half.
UVa has scored at least two goals in nine of its last 11 matches, with 27 goals in that span. The Wahoos tallied just three goals in their first three matches combined this year. With three games remaining the Cavaliers already have surpassed their goal total from the 2012 season.
Virginia will play its final three regular-season matches at home at Klöckner Stadium, beginning Tuesday with a 7 p.m. contest against UNC Greensboro. UVa then takes on No. 20 North Carolina next Friday and Boston College the following Friday (Nov. 8).