No. 3 Virginia Tops No. 18 UAB, 2-1, at Hurricane Classic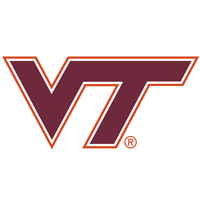 Next Game:
Virginia Tech
9/12/2014 | 8:00 PM
Sept. 7, 2014
Final Stats | Postgame Video: George Gelnovatch | Twitter | Facebook | Instagram
TULSA, Okla. – The third-ranked Virginia men's soccer team rallied with a pair of second-half goals to down No. 18 UAB, 2-1, Sunday afternoon in its final game at the Hurricane Classic, held at the Hurricane Soccer & Track Stadium in Tulsa, Okla. Reserves Kyle McCord (Sr., Chester Springs, Pa.) and Sam Hayward (So., Dallas, Texas) each scored in the final 30 minutes as the Cavaliers (2-1) came back for the victory.
"We had a great response after giving up the first goal," Virginia head coach George Gelnovatch said. "We had to grind this one out. I thought the goal against us actually did us some good. Once they scored, we really seemed to come to life."
Virginia out-shot UAB 12-4 in the game, including an 11-2 edge in the second half. UVa also took six corner kicks to three for UAB (1-2). The Blazers were called for a dozen fouls, while UVa was whistled for five.
Just under 48 hours since a nine-save performance against Tulsa, UVa goalkeeper Calle Brown (R-Sr., Leesburg, Va.) only needed to make one save in the Sunday win. UAB keeper Joe Kuzminsky saved six shots – all during the second half.
UAB scored the game's first goal in the 56th minute when Mathieu Laurent slipped a pass through the UVa back line and connected with Alex Clay, who tapped a low shot that caromed off the left post and into the net.
The match was all Virginia from there as the Cavaliers dominated possession over the final 30 minutes. UVa knotted the score in the 62nd minute. Jake Rozhansky (Fr., Takoma Park, Md.) flipped a pass over the right back to find McCord, who drove into the box and then nestled a shot into the far corner of the net for his second career goal.
The Cavaliers forged ahead in the 75th minute when Todd Wharton (Jr., Glen Allen, Va.) took the ball near the circle and pushed it ahead to find Hayward, who quickly sent the ball past Kuzminsky for the eventual winning score. The goal was the first at UVa for Hayward, who scored five goals last year while playing at Penn.
Virginia returns home next Friday (Sept. 12) for the start of a four-game homestand as the Cavaliers take on Virginia Tech in the teams' ACC opener. At halftime of the 8 p.m. contest, Virginia will honor its first national championship team, the 1989 squad, as it celebrates its 25-year reunion.