No. 2 Virginia Drops 1-0 Match at No. 18 Syracuse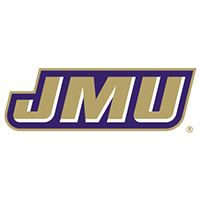 Next Game:
James Madison
9/30/2014 | 7:00 PM
Sept. 27, 2014
Final Stats | Twitter | Facebook | Instagram
CHARLOTTESVILLE, Va. – The No. 2-ranked Virginia men's soccer team dropped a 1-0 match at No. 18 Syracuse Saturday night at SU Soccer Stadium. It marked the second straight defeat for the Cavaliers (4-3-1, 1-1-1 ACC), while Syracuse (8-1-0, 2-1-0 ACC) claimed its fourth consecutive victory as well as its eighth shutout in nine matches.
Syracuse scored off a Julian Buescher corner kick in the 31st minute as Skylar Thomas headed the ball home for his first goal of the season. It marked the first first-half goal that Virginia has conceded this season.
Both sides took 13 shots in the match. Syracuse put six shots on goal, while UVa had four shots on goal. Darius Madison (Jr., Philadelphia, Pa.) took a team-high four shots, while Jake Rozhansky (Fr., Germantown, Md.) recorded two of UVa's four shots on goal. The Orange also held an 8-3 advantage in corner kicks.
Virginia goalkeeper Calle Brown (R-Sr., Leesburg, Va.) made five saves, while Syracuse keeper Alex Bono recorded four saves.
Virginia returns home Tuesday (Sept. 30) for a 7 p.m. game against James Madison. The Cavaliers visit Pitt next Saturday (Oct. 4) in ACC play.