No. 10 Virginia Falls at Clemson, 2-1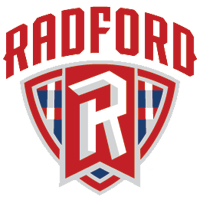 Next Game:
Radford
10/21/2014 | 7:00 PM
Oct. 17, 2014
Final Stats | Twitter | Facebook | Instagram
CLEMSON, S.C. – The No. 10 Virginia men's soccer team saw its late rally fall short in a 2-1 defeat at Clemson Friday evening at Riggs Field in Clemson, S.C. Virginia (8-4-1, 3-2-1 ACC) had its four-match win streak snapped as the Cavaliers conceded multiple goals in a game for just the second time this season.
Eric Bird (Sr., Virginia Beach, Va.) scored in the 81st minute for Virginia's goal.
Both teams took 11 shots. Clemson took six corner kicks, while UVa recorded three corners. Clemson was called for 20 fouls, and UVa 15. Virginia goalkeeper Calle Brown (R-Sr., Leesburg, Va.) made three saves, while Clemson goalkeeper Chris Glodack also stopped three shots on target.
Clemson (7-6, 4-2) took the lead in the 37th minute following a wild sequence. After Brown came off his line to dive and knock a dangerous ball away, the Tigers' Alexandre Happi ripped a shot toward the open net which was deflected back out toward the top of the box, where Manolo Sanchez hit a left-footed volley that found the back of the net. It marked the first goal Virginia has allowed in the last 387 minutes of game time, spanning five matches.
The Tigers struck on a quick counter in the 68th minute to take a two-goal lead. Sanchez sent a great ball downfield on the right flank to find Iman Mafi, who crossed the ball in to Austin Burnikel, who knocked it past Brown for his third goal of the year.
Virginia cut a goal from the lead in the 81st minute as Sam Hayward (So., Houston, Texas) crossed a ball into the box and found Bird, who chipped a shot over Glodack for his fourth goal of the year.
UVa had a potential game-tying goal from Ryan Zinkhan (Sr., Fredericksburg, Va.) waved off in the 86th minute as the Cavaliers were called for a foul just before Zinkhan poked home a rebound off Glodack. After a long debate between the officials, the goal was waved off.
Virginia returns home next week for its final two regular-season home matches, taking on Radford Tuesday and Wake Forest Friday. UVa will hold Senior Day ceremonies prior to the start of the Wake Forest match.