No. 21 Virginia Draws No. 6 North Carolina, 1-1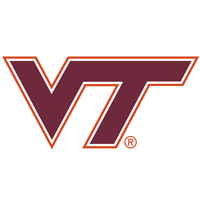 Next Game:
Virginia Tech
11/5/2014 | 7:00 PM
Nov. 1, 2014
Twitter | Facebook | Instagram
CHAPEL HILL, N.C. – The No. 21 Virginia men's soccer team and No. 6 North Carolina played through a pair of overtime periods to a 1-1 draw Saturday evening at Fetzer Field in Chapel Hill, N.C. The match marked the regular-season finale for both sides; UVa finishes the regular season at 9-5-2 (3-3-2 ACC), while the Tar Heels, winners of seven straight matches coming into the game, conclude at 12-4-1 (5-2-1 ACC).
The ACC will announce the brackets for the ACC tournament later this evening.
UNC out-shot Virginia, 15-11, including a 5-4 edge in shots on goal. The Tar Heels also held a 7-4 advantage in corner kicks. UNC was called for 15 fouls and UVa was whistled for 14.
UVa goalkeeper Calle Brown (R-Sr., Leesburg, Va.) made four saves, including a game-saving stop late in the second overtime. UNC keeper Brendan Moore stopped three shots on target.
After a scoreless first half, UNC took the lead in the 51st minute when Jonathan Campbell fired a shot from outside the box into traffic, and the ball redirected off Tyler Engel and into the net.
Virginia knotted the score in the 69th minute when Eric Bird (Sr., Virginia Beach, Va.) sent a dangerous cross deep into the box and it caromed off the head of Engel and over Moore for the goal. Bird was credited with his team-leading fifth goal of the season. It marked UVa's first goal against UNC since 2008.
UVa out-shot the Tar Heels 4-1 in the second overtime period, although UNC had the best scoring chance with Brown making a terrific diving save on Craven header in the 108th minute. After a long cross deep into the box, Andy Craven put a head on the ball and Brown dove to his right and knocked the ball away with his right hand to keep the draw in tact.