Virginia Announces 2015 Team Captains
Story Links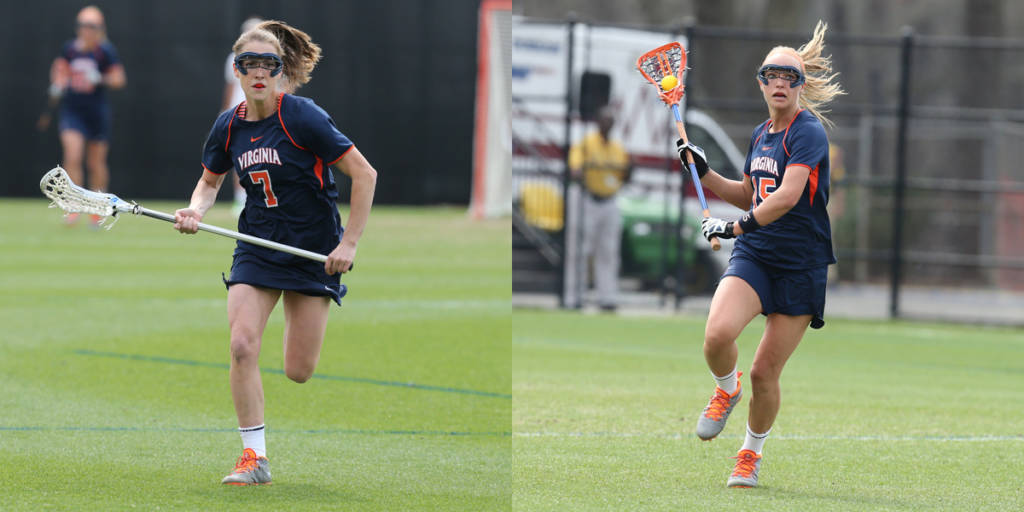 Nov. 5, 2014
CHARLOTTESVILLE, Va. – Virginia women's lacrosse head coach Julie Myers announced that fourth-years Kelsey Gahan (Cockeysville, Md.) and Courtney Swan (Vero Beach, Fla.) have been named captains for the 2015 season.
"Kelsey Gahan and Courtney Swan have been named as captains, something which was voted on by the team and supported by the coaches," said Virginia head coach Julie Myers. "They are some of the hardest working players we have ever had in the program. They are very positive people on and off the field, taking their academics seriously as well as their fitness, conditioning and stick work. Because they care so much, they will help to lead the charge everyday, keeping us from getting sidetracked and instead keeping us focused on the here-and-now to maximize our opportunities. We are excited to have them lead our team."
Gahan was a defensive mainstay last season after missing much of the 2013 campaign recovering from injuries. Gahan has picked up 41 ground balls, caused 23 turnovers and won 16 draws during her Cavalier career.
Swan was an IWLCA Second Team All-American last season, ranking ninth in the ACC and 16th in the nation with 80 points last season. Swan will enter the 2015 season with 187 career draw controls, third-most in program history, after averaging 4.57 draws per game last year, which was third in the ACC and 15th in the NCAA.
Virginia's 2015 campaign begins on Saturday, Feb. 14 when the Cavaliers will face Northwestern in a neutral-site game in Kennesaw, Ga.