Virginia Rolls Past Marist, 9-1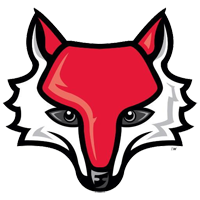 Next Game:
vs. Marist
2/21/2015 | 5:00 PM
Feb. 20, 2015
Final Stats | Twitter: @UVaBaseball | Coach O'Connor Twitter | Facebook | Instagram
CHARLESTON, S.C. – The Virginia baseball team picked up a 9-1 win over Marist Friday afternoon at Bishop England High School in Charleston, S.C. The Cavaliers' weekend series with Marist was shifted to Charleston earlier this week after the recent and projected inclement weather in Charlottesville.
Ranked as high as No. 1 nationally, the Cavaliers (4-0) jumped out to a 5-0 lead after two innings and cruised to the win behind solid pitching from Nathan Kirby (Jr., Midlothian, Va.), Derek Casey (Fr., Mechanicsville, Va.) and Bennett Sousa (Fr., North Palm Beach, Fla.), who limited the Red Foxes (0-1) to seven hits while striking out 13.
Kirby (2-0) worked 5 1/3 innings, giving up an earned run, three hits and two walks while striking out nine. Casey pitched 2/2/3 scoreless frames out of the bullpen before Sousa tossed a scoreless ninth inning to seal the win. Marist starter Evan Davis (0-1) took the loss after allowing seven runs (three earned), seven hits and four walks in five innings.
Kenny Towns (Sr., Burke, Va.) recorded three hits and drove in three runs, while Pavin Smith (Fr., Jupiter, Fla.) homered and knocked in three runs. Daniel Pinero (So., Toronto, Ontario) scored four runs for UVa.
Virginia started fast with three runs in the first inning as the first four batters reached base safely. Ernie Clement (Fr., Rochester, N.Y.) reached on an error, Adam Haseley (Fr., Windermere, Fla.) singled to right and Pinero bunted his way on to load the bases with none out. Towns then cranked a two-run single to right-center. With two outs and the bases loaded, Charlie Cody (Fr., Chesapeake, Va.) was hit by a pitch to force Pinero home.
The Cavaliers tacked on a pair of runs in the second inning with a two out rally, capped by two-run single to left-center by Smith, scoring Pinero and Towns.
Virginia added single runs in the fourth and fifth innings – both without the benefit of a hit. In the fourth, Haseley scored when a two-out Robbie Coman (Jr., Lake Worth, Fla.) grounder was booted. UVa then parlayed a pair of Marist errors in the fifth inning into a run as Cody led off and reached on a two-base error and then scored when a Justin Novak (Fr., Tokyo, Japan) sacrifice bunt was thrown away by Davis.
Marist scored its lone run in the fifth when Mark Brennan cranked a home run to left field.
Smith hit his first college home run in the sixth inning, a solo shot just inside the right-field foul pole. The Cavaliers tacked on a run in the eighth on back-to-back doubles from Pinero and Towns.
The Cavaliers' weekend in Charleston continues with a pair of games Saturday. UVa will play La Salle at 11 a.m. at Charleston Southern's CSU Ballpark and then will take on Marist at 5 p.m. at College of Charleston's Patriot Point. The Cavaliers' weekend concludes at 11 a.m. Sunday against Marist at Joseph P. Riley, Jr. Park, home of the single-A Charleston RiverDogs.
A live audio broadcast will be available for each of the weekend games on VirginiaSports.com through a Cavaliers Live subscription. WINA 1070-AM and WINA.com will carry the live radio broadcast of the Virginia-La Salle game on Saturday. Live statistics (GameTracker) also will be located on VirginiaSports.com. The audio and live stats also can be accessed through the Virginia Sports app, which is available through iTunes.