Cavaliers Win 18-Inning Marathon Against Marist, 5-4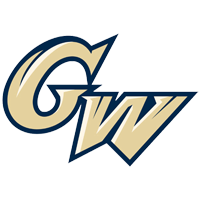 Next Game:
George Washington
2/24/2015 | 3:00 PM
Feb. 22, 2015
Final Stats | Twitter: @UVaBaseball | Coach O'Connor Twitter | Facebook | Instagram
CHARLESTON, S.C. – Freshman Christian Lowry (Chesapeake, Va.) hit a walk-off single in the bottom of the 18th inning to lift the Virginia baseball team to a 5-4 win over Marist Sunday at Joseph P. Riley, Jr. Park in Charleston, S.C. Ranked as high as No. 1 nationally, the Cavaliers (7-0) played the longest game by innings in program history, topping a 17-inning contest that ironically also occurred in Charleston on Feb. 26, 2006, against College of Charleston.
The contest lasted five hours and eight minutes, which is believed to be the second longest by time in school history behind the 2006 game against College of Charleston (5:19).
Virginia's weekend series with Marist was shifted to Charleston earlier this week after the recent and projected inclement weather in Charlottesville.
For Lowry, the single was his first college hit. Making his first start at DH, Lowry was one of six freshmen in the Cavaliers' starting lineup. Classmate Ernie Clement (Rochester, N.Y.) led Virginia with four hits as UVa finished the day with 13 hits. Matt Thaiss (So., Jackson, N.J.) recorded three hits, including the leadoff single in the 18th inning that led to him scoring the winning run. Graham McIntire went 5-for-8 to lead the Marist offense, which also finished with 13 hits.
Virginia's pitching staff shut out Marist after the seventh inning, with the bullpen allowing just two runs on six hits over the final 11 frames. Freshman Bennett Sousa (North Palm Beach, Fla.) earned his first college win after pitching a scoreless 18th inning. Josh Sborz (Jr., McLean, Va.) and Kevin Doherty (Jr., Laytonsville, Md.) each worked five shutout innings out of the bullpen. Starter Brandon Waddell (Jr., Houston, Texas) allowed two unearned runs, seven hits and two walks while fanning five.
Marist reliever Spencer Bunting (0-1) took the loss after giving up the winning run. He worked 2 1/3 innings after Chris Napolitano fired 8 1/3 scoreless innings out of the bullpen. Starter Tyler Dearden pitched 5 1/3 innings, allowing two earned runs, three hits and a walk while striking out a pair.
Thaiss led off the bottom of the 18th inning with a single that caromed off a diving Steve Laurino at first base. Thomas Woodruff (Sr., Clifton, Va.) bunted Thaiss to second, and Lowry sent the 1-1 offering into left-center for a base hit, with Thaiss just beating the throw home to end the marathon and set off a celebration behind second base.
The teams played three scoreless innings before Virginia broke the scoreless tie in the fourth inning when Clement hit a leadoff triple to left-center and scored on the next pitch when Adam Haseley (Fr., Windermere, Fla.) lifted a sacrifice fly to center field.
After putting runners on base in each of the first four innings, Marist (0-3) capitalized with two outs in the fifth when John Brucker stroked a two-run single to right-center field. UVa's bid to tie the game in the bottom of the inning was snuffed out when McIntire made a terrific diving catch to rob Lowry of extra bases with a runner on second base to end the inning.
UVa tied the game in the sixth inning when Haseley cranked a one-out double to right to bring Justin Novak (Fr., Tokyo, Japan) home from second base.
Facing reliever Jack Roberts (So., Richmond, Va.), the Red Foxes took the lead back in the seventh inning when McIntire ripped a two-run home run to left-center. UVa promptly countered in its half of the inning when Clement blooped a singled into right-center, just over the glove of outstretched second baseman Ryan Lynch.
There were few major scoring threats after the seventh inning, and neither team moved a runner past first base from the 13th through 17th innings. In the top of the 18th, Marist got Brucker to second with two outs, but Clement robbed Matt Pagano of the go-ahead hit with a diving catch in short center field to end the inning.
Virginia is slated to open its home schedule at 3 p.m. Tuesday when it plays George Washington. A live video broadcast will be available through a Cavaliers Live subscription on VirginiaSports.com.