Virginia Knocks Off Hartford, 5-1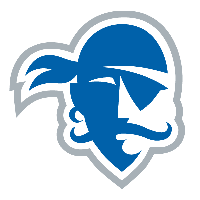 Next Game:
vs. Seton Hall
2/28/2015 | 3:00 PM
Feb. 27, 2015
| Twitter: @UVaBaseball | Coach O'Connor Twitter | Facebook | Instagram
MYRTLE BEACH, S.C. – Behind six shutout innings from starting pitcher Nathan Kirby (Jr., Midlothian, Va.), the Virginia baseball team downed Hartford, 5-1, Friday afternoon at The Ripken Experience's Ebbets Field in Myrtle Beach, S.C. Matt Thaiss (So., Jackson, N.J.) hit a two-run home run in the first inning to give the Cavaliers (8-0) an early three-run cushion.
Ranked as high as No. 1 nationally, Virginia was forced to alter its regularly scheduled weekend round robin tournament because of inclement weather and field conditions in Charlottesville. UVa will play Seton Hall at 3 p.m. Saturday and Cornell at 11 a.m. Sunday.
Kirby (3-0) worked six innings, giving up four hits and four walks in earning his third win in as many starts in 2015. He struck out 10 for his third career double-figure strikeout performance. Alec Bettinger (So., Woodbridge, Va.) tossed the final three innings to earn his first career save.
Starter Kyle Gauthier (1-1) took the loss for Hartford (2-2), after allowing five runs (four earned), five hits and three walks with three strikeouts in six innings.
Pavin Smith (Fr., Jupiter, Fla.) went 2-for-4 for UVa and now has hits in all eight of his college games. Adam Haseley (Fr., Wintermere, Fla.) scored a pair of runs and drove in a run for the Cavaliers, who totaled six hits. David MacKinnon had three hits for Hartford, which finished with nine hits but left a dozen runners on base.
UVa took control early with a three-run first inning. Ernie Clement (Fr., Rochester, N.Y.) tripled to left-center to open the frame and Haseley promptly drove him home with a single up the middle. With two outs, Thaiss launched a shot to right field that caromed off a storage building behind the wall for his third homer of the season.
The Cavaliers pushed the lead to 4-0 in the third inning as Haseley drew a one-out walk and scored when Smith sent an opposite-field double to left to bring the runner around to score.
UVa took advantage of a Hartford error to add its final run in the fifth inning. With two outs, Smith reached on a fielding error and he scored when Towns lined a double down the left-field line.
Hartford had runners on base in every inning but finally capitalized with two outs in the ninth inning when MacKinnon singled to left-center to bring home Sebastian DiMauro.
The weekend round-robin tournament, which also includes Seton Hall and Cornell, continues Saturday and Sunday.
The remainder of the weekend schedule (home team listed second):
Saturday (Feb. 28), 11 a.m. – Hartford vs. Cornell
Saturday (Feb. 28), 3 p.m. – Seton Hall vs. Virginia
Saturday (Feb. 28), 7 p.m. – Seton Hall vs. Hartford
Sunday (March 1), 11 a.m. – Cornell vs. Virginia
The Saturday and Sunday contests will take place at Griffith Field. Admission is free. Live audio will be available online at VirginiaSports.com for each of the Virginia games as part of the Cavaliers Live subscription package. Live statistics (GameTracker) will be available for all six games in the tournament. The audio and live stats also can be accessed through the Virginia Sports app, which is available through iTunes.