Virginia Defeats Seton Hall, 4-1, Improves to 9-0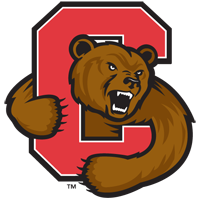 Next Game:
vs. Cornell
3/1/2015 | 10:00 AM
Feb. 28, 2015
Final Stats | Twitter: @UVaBaseball | Coach O'Connor Twitter | Facebook | Instagram
MYRTLE BEACH, S.C. – The Virginia baseball team improved to 9-0 on the season with a 4-1 win over Seton Hall Saturday afternoon at The Ripken Experience's Griffith Field in Myrtle Beach, S.C. UVa pitchers Connor Jones (So., Chesapeake, Va.), Kevin Doherty (Jr., Laytonsville, Md.) and Josh Sborz (Jr., McLean, Va.) limited Seton Hall (1-4) to five hits in the victory.
Ranked as high as No. 1 nationally, Virginia was forced to alter its regularly scheduled weekend round robin tournament because of inclement weather and field conditions in Charlottesville. UVa concludes the weekend at 10 a.m. Sunday against Cornell at Griffith Field; the game originally was slated to start at 11 a.m. but was moved up because of incoming inclement weather.
Live audio will be available online at VirginiaSports.com as part of the Cavaliers Live subscription package. Live statistics (GameTracker) also will be available. The audio and live stats also can be accessed through the Virginia Sports app, which is available through iTunes.
Jones (3-0) started and worked five innings to earn the win. He allowed an earned run, three hits and five walks while striking out six. Doherty pitched two scoreless innings before giving way to Sborz, who shut the Pirates down over the final two innings to nab his third save. Seton Hall starter Anthony Pacillo (0-2) pitched four-plus innings, giving up two earned runs, nine hits and a pair of walks in taking the loss.
John La Prise (Jr., Exton, Pa.), Pavin Smith (Fr., Jupiter, Fla.) and Matt Thaiss (So., Jackson, N.J.) each recorded three hits as Virginia tied a season high with 13 hits. Smith now has hits in all nine games of his rookie season. Kenny Towns (Sr., Burke, Va.) singled in the sixth inning and has reached base safely in his last 35 games, dating to last season. UVa batters did not record a strikeout in the game.
Both teams had a wealth of scoring chances. Seton Hall left 10 runners on base, while Virginia stranded 11 runners, including six in scoring position.
Virginia manufactured the game's first run in the third inning. Adam Haseley (Fr., Windermere, Fla.) and Smith started the inning with back-to-back singles and after a Towns sacrifice bunt, Haseley came home on a Pacillo wild pitch.
Seton Hall tied the game in the same manner in the fifth inning. A pair of walks put runners on the corners with two outs before Jones uncorked a wild pitch, allowing Jackson Martin to scamper home.
Virginia promptly responded in its half of the inning when Thaiss ripped a solo home run to right-center field for his second homer of the weekend and team-leading fourth bomb of the season.
UVa added a pair of insurance runs in the sixth inning. With one out, four straight Cavaliers reached base. Haseley drew a walk and moved to second on a single to right by Smith. With the runners moving, Towns singled to left to bring in a run. Thaiss followed with a single to right to plate Smith and push the lead to 4-1.
Seton Hall's final big threat came in the eighth inning after a dropped infield pop loaded the bases with one out. Sborz buckled down to get Derek Jenkins to fly out and Zack Weigel to ground out to escape the jam. He then retired the Pirates in order in the ninth.