Virginia Walks Off With 5-4 Win Over Cornell to Sweep Weekend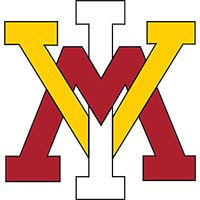 Next Game:
VMI
3/4/2015 | 3:00 PM
March 1, 2015
Final Stats | Twitter: @UVaBaseball | Coach O'Connor Twitter | Facebook | Instagram
MYRTLE BEACH, S.C. – Adam Haseley (Fr., Windermere, Fla.) hit a sacrifice fly in the ninth inning to bring home the deciding run as the Virginia baseball team walked off with a 5-4 win over Cornell Sunday at The Ripken Experience's Griffith Field in Myrtle Beach, S.C. Ranked as high as No. 1 nationally, Virginia completed the third weekend of the season with an unblemished 10-0 record. Because of inclement weather and field conditions in Charlottesville, UVa has yet to compete in its home park, Davenport Field.
Cornell (1-5) led most of the way and took a 2-0 lead to the bottom of the eighth inning before UVa rallied to take a 4-2 lead. The Big Red then tied the game in the ninth on a two-run, pinch-hit home run by Jamie Smith before the Cavaliers came right back to win in the bottom of the ninth.
UVa reliever Josh Sborz (Jr., McLean, Va.) earned the win and improved to 1-0 after pitching the ninth inning. After battling a stomach bug this weekend, starter Brandon Waddell (Jr., Houston, Texas) grinded through four innings, allowing a run, three hits and two walks while striking out four. Jack Roberts (So., Richmond, Va.) struck out a career-high eight batters over four innings of strong relief work.
Cornell starter Brian McAfee was terrific, working seven shutout innings and allowing just seven hits while striking out seven. The Big Red's third reliever, Matt Horton (0-2), took the loss after allowing the winning run in the ninth inning.
Freshman Pavin Smith (Jupiter, Fla.) went 4-for-4 and now has hits in all 10 games this year for Virginia. Smith is batting .500 (21-for-42) through 10 games. Thomas Woodruff (Sr., Clifton, Va.) recorded a pair of hits and scored the winning run for Virginia, while Christian Lowry (Fr., Chesapeake, Va.) hit a two-run single in the eighth inning to give the Cavaliers a brief lead.
Cornell struck quickly with a run in the first inning. Dan Morris hit the game's first pitch for a double to right-center. Jordan Winawer then reached on a Waddell error on a dribbler down the first-base line, with Morris moving to third. Spencer Scorza then grounded into a double play, allowing Morris to score.
The Big Red upped its lead to 2-0 in the fifth inning when Eliot Lowell scored on a Roberts wild pitch.
Virginia was stymied for seven innings by McAfee before breaking through for four runs in the eighth against the Cornell bullpen. With one out and Ernie Clement (Fr., Rochester, N.Y.) on second base, Smith doubled to right-center against Eric Upton for the Cavaliers' first run. Facing reliever Paul Balestrieri, Kenny Towns (Sr., Burke, Va.) lifted a high pop that was dropped in foul territory by first baseman Ryan Karl. Towns then drew a walk. After Matt Thaiss (Jr., Jackson, N.J.) struck out for the second out, Daniel Pinero (So., Toronto, Ontario) hit the 2-2 pitch to right-center to score Smith with the tying run.
Cornell again went to the bullpen with Matt Horton, but Lowry, in his first plate appearance after pinch running in the seventh inning, went the other way with a single to right, bringing in Towns and Pinero. All four runs in the inning were unearned.
The Big Red came right back in the ninth. Leadoff batter Dale Wickham reached when Smith dropped a high pop on the infield. Pinch hitter Jamie Smith then ripped Sborz's first pitch just inside the right-field foul pole for a two-run home run.
UVa loaded the bases with none out in the ninth. Woodruff walked and Charlie Cody (Fr., Chesapeake, Va) hit a sacrifice bunt, but the ball came dislodged as Horton attempted to tag Cody. Clement then beat out a bunt single. Cornell brought in Justin Lewis in relief and pulled Wickham in from right field to be a fifth infielder, but Haseley lifted a high fly ball to center for a sacrifice fly to score Woodruff with the winning run.
Virginia is slated to open its home schedule at 3 p.m. Tuesday (March 3) against VMI. The Cavaliers begin ACC play next weekend against Pitt.